AAA weekly
2020-05-11
Copyright FOURIN, Inc. 2023
Nissan Motor Launches Compact SUV in India to Revive Sales
Nissan Motor's Indian business is slumping. In 2019, Nissan's automobile sales in India (Nissan and Datsun brands) decreased 43.5% year-on-year to 240,000 units. The automaker's market share fell to 0.4pp to 0.8% as a result of the significant decrease in sales, exceeding the contraction of the total market. While having structural issues such as the start of local production being late compared to other companies, as well as limited brand power and sales network accumulation, the automaker aimed for sales increase using a Nissan-Datsun two-brand strategy. However, sales declined for the third consecutive year, calling for urgent business reorganization.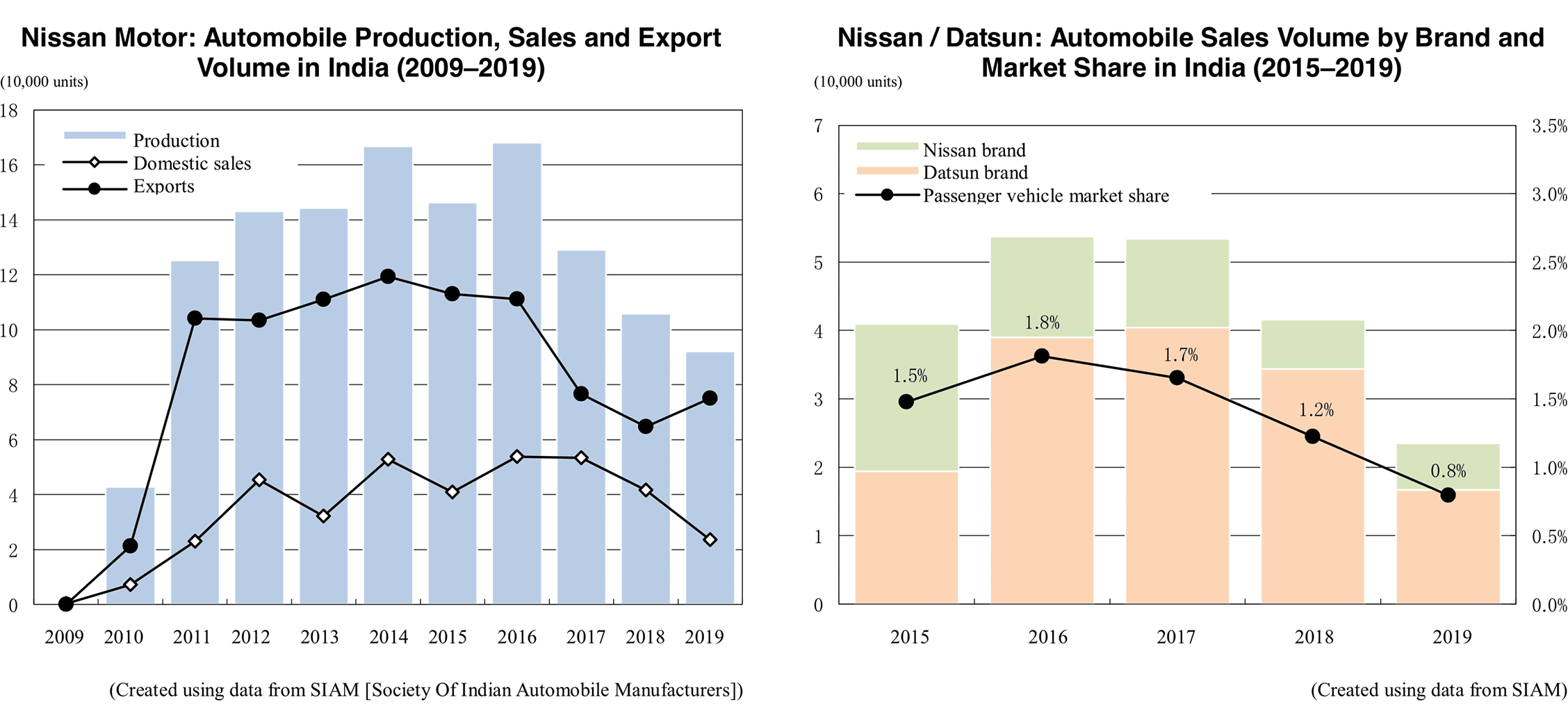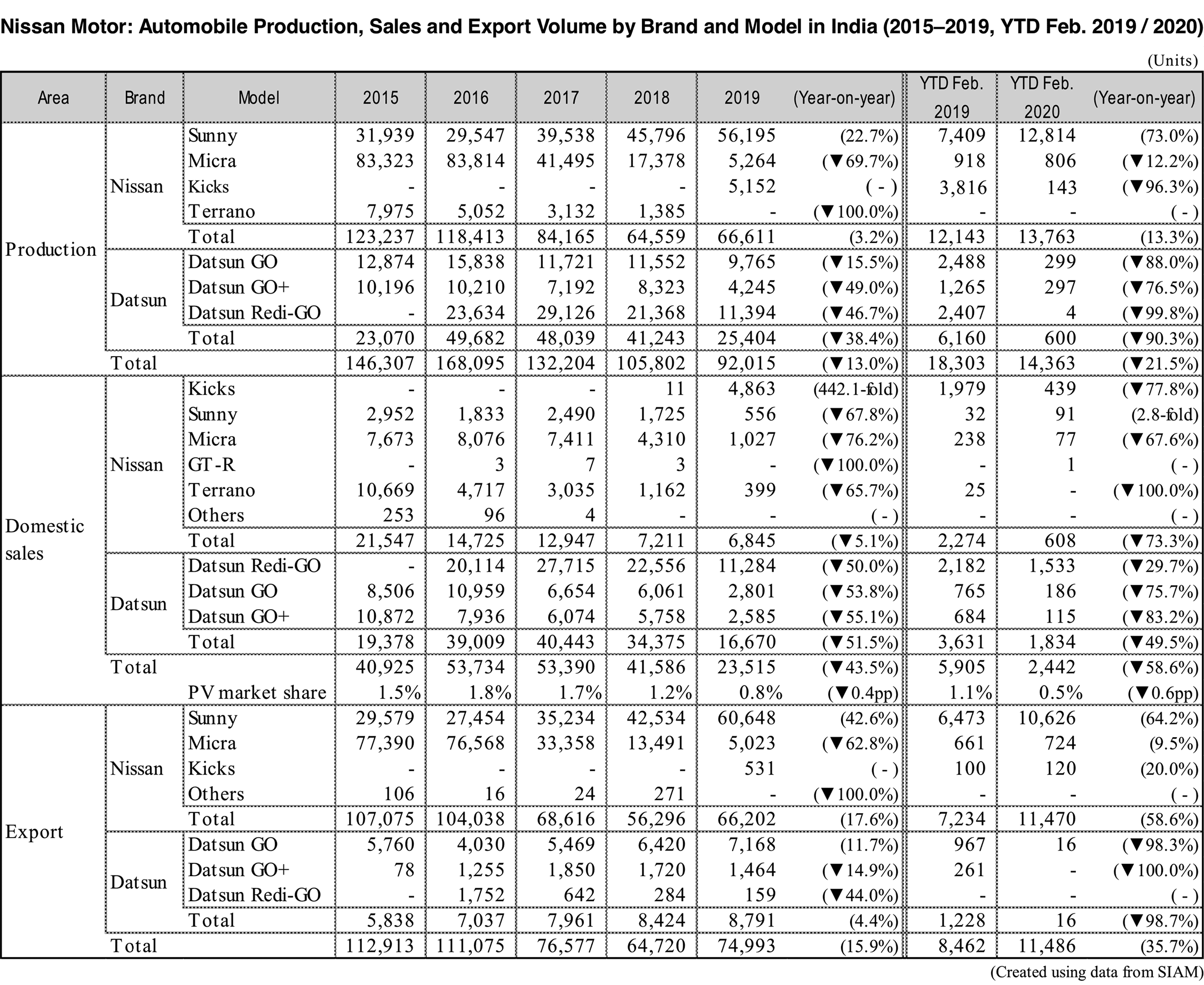 In order to expand sales, Nissan has indicated that it will focus on SUVs in its Indian business strategy "Nissan M.O.V.E. to 2022," announced in September 2018, and as the first step, the Kicks small SUV was launched in January 2019. Instead of using a global model, the Kicks was tailored for the Indian market by changing its body size and reducing costs, but sales in 2019 were stagnant at 4,863 units. In 2020, a compact SUV with a total length of 4m or less (development code EM2) is planned to be released, but its release is uncertain due to the market turmoil caused by the new coronavirus.
In contrast to the domestic market, exports increased in 2019, going up 15.9% to 75,000 units. Exports were driven by solid sales of the Sunny in Saudi Arabia and improving exports of the Micra.