AAA weekly
2022-06-02
Copyright FOURIN, Inc. 2023
Chervon Auto Expands NEV Parts Supply, Sets Up Factory in Hungary
Nanjing Chervon Automotive Precision Technology Co., Ltd. is a Chinese automobile parts suppliers that manufactures and sells heat exchange, transmission, engine, and new energy vehicle parts among other products. The company was listed on the Shanghai Stock Exchange in May 2019. Its main customers are BorgWarner, Valeo, Schaeffler and other global component makers, indirectly supplying parts to multiple automakers in China and worldwide. According to Chervon Auto, sales revenue in 2021 increased 16.5% from 2020 to 1.61 billion CNY. The expansion of the new energy vehicle market led to an increase in sales driven by rising demand for related parts.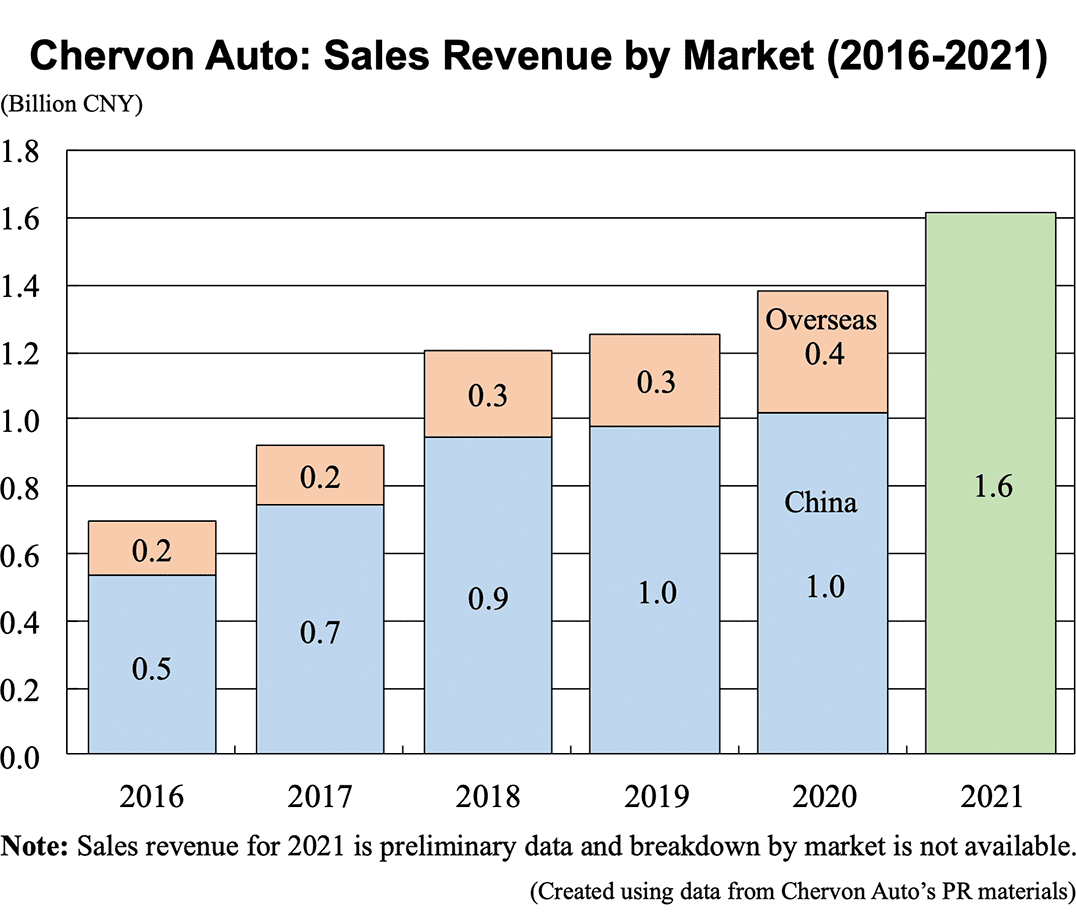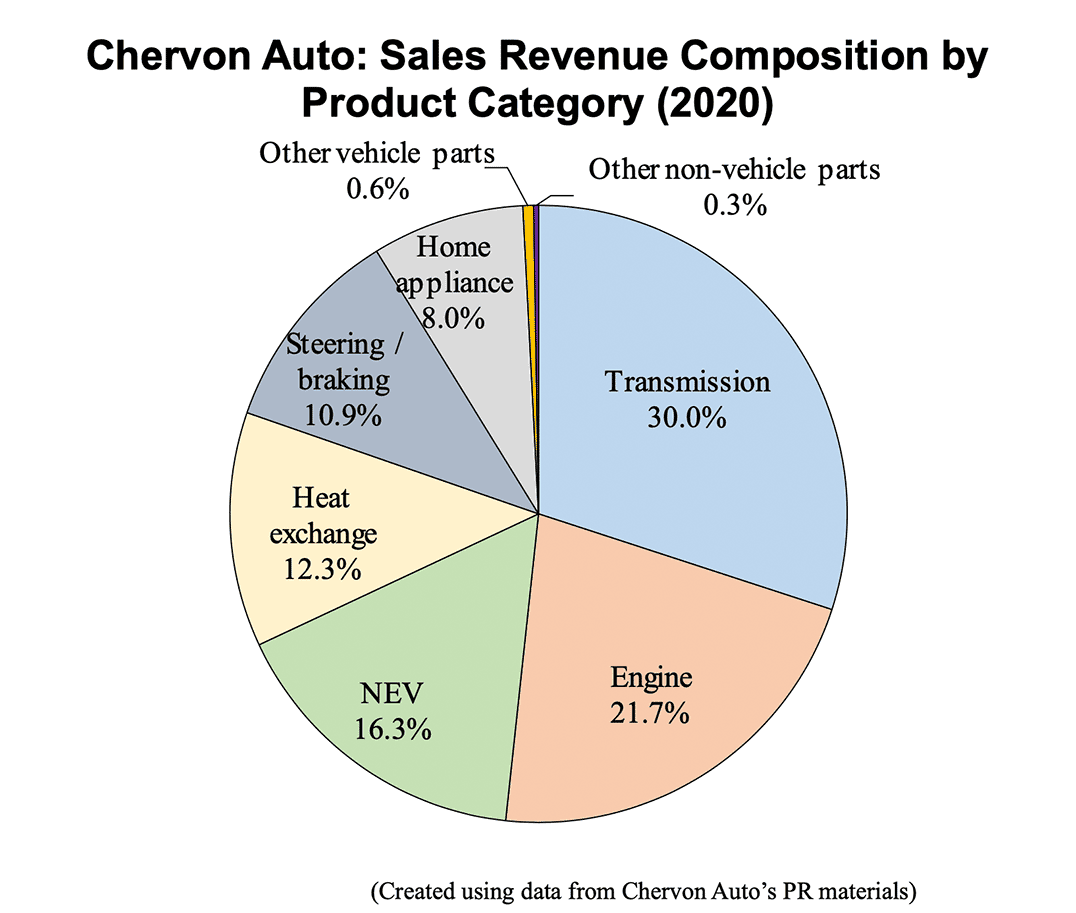 Chervon Auto: Product Lineup (As of April 2022)
| Product Category | Product | Customers | Supplied Automakers |
| --- | --- | --- | --- |
| Heat Exchange | Cylinders, cylinder heads, swash plates, pulleys, arms, etc. | Marelli, Valeo, Mahle | BMW, Nissan, Honda, Peugeot, Changan, GM |
| Transmission | Torque converter parts (stator, plate hub), shift levers, DCT valve cases, etc. | Valeo, Schaeffler, BorgWarner | FAW, SAIC, Great Wall, Ford, Audi, VW, Changan, Chery, GM, Geely |
| Engine | Timing chains, tension arms, pump housings, butterfly damper housings, turbocharger housings, EGR valve housings, etc. | BorgWarner, Schaeffler, IWIS | Hyundai, GM, VW, Honda, Geely, Changan, BYD, Great Wall |
| Steering / braking | Steering nuts, steering gears, vacuum pump shafts, brake shafts, etc. | Magna, Continental | Mercedes-Benz, Toyota, Citroën, VW, Audi, BMW, Ford, Volvo |
| New-energy vehicles | Motor housing, transmission housing, inverter housing, etc. | Valeo Siemens, United Automotive Electronic Systems (joint venture between Robert Bosch and Zhonglian Automobile Electronics Systems, a subsidiary of SAIC Group), Weiran (Nanjing) Power Technology (affiliated parts supplier of NIO) | GM, Volvo, NIO, Geely, BYD, Great Wall |
Note: Parts for home appliances are excluded.
(Created u sing data from Chervon Auto's PR materials)