AAA weekly
2020-08-03
Copyright FOURIN, Inc. 2023
Baolong Automotive Increases TPMS Sales in 2019, Forms Tie-ups with Foreign Firms
Chinese auto parts supplier Shanghai Baolong Automotive Corporation develops, manufactures and sells exhaust system pipes, tire valves, tire-pressure monitoring systems (TPMS), tire balance weights, sensors, automobile structural parts and ADAS. Sales in 2019 increased 44.1% from the previous year to 3.32 billion CNY thanks to the launch of a new joint venture. In the first quarter of 2020, sales rose 4.5% to 770 million CNY despite the sluggish performance of the overall market. Baulong aims to further increase profits and market competitiveness by strengthening its production and development system and forming business alliances with overseas companies. The parts maker is focusing on its electrical and electronic parts and automobile structural parts* businesses which are anticipated to grow in the future.
Looking at Baolong's core business area TPMS, Baolong launched a joint venture BH SENS with German auto parts supplier Huf Group in January 2019. BH SENS integrates the two parent companies' TPMS businesses, providing TPMS products. A manufacturing base is planned to be set up in Mexico in 2020 in order to ensure supply capacity for the North American market.
Looking at Baolong's electric and electronic parts business, the company is enhancing its manufacturing and R&D capabilities. As of May 2020, Baolong was building a manufacturing and R&D base for car electronics in China's Hefei, Anhui province. Commercial production of TPMS controllers, sensors and 360-degree surround view systems is scheduled to start in October 2020. The same facility is also intended to develop and manufacture lightweight products and develop shock absorbers with operation starting in 2021. Baolong is also engaging in the development of other new products. In February 2019, the company introduced a number of in-house developed items including dynamic vision sensor, 77G / 24G millimeter-wave radar, front camera system, infrared thermography, driver warning system and face recognition system. The products are expected to be supplied to Yutong Bus and other commercial vehicle manufacturers.
In August 2019, Baolong Salzgitter (Anhui) Hydroforming, a joint venture between Baolong and German auto parts supplier SZHF, began operation. The joint venture supplies lightweight structural automobile parts to the Chinese market using hydroforming technology.
Notes: * Baolong Automotive's structural parts lineup includes U-shaped beams, torsion beams, suspension arms, instrument cross beams and reinforcement pipes for sub-frames. The company uses hydroforming technology to reduce weight.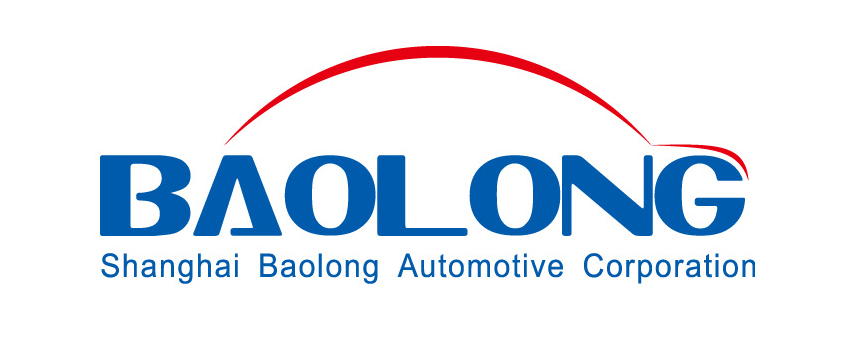 Baolong Automotive: Business Overview and History (As of May 2020)
Business Overview
| | |
| --- | --- |
| Full name: | Shanghai Baolong Automotive Corporation |
| Short name: | Baolong Automotive |
| Headquarters: | Songjiang district, Shanghai |
| Established: | May 1997 |
| Public listing: | May 2017 |
| Capital: | Approx. 170 million CNY |
| Corporate representative: | Chen Hongling |
| Ownership: | Chen Hongling (individual) 22.16%, Zhang Zuqiu (individual) 11.42%, etc. |
| Facilities: | Production bases are located in China (Anhui [two of which one under construction], Shanghai), the US and Europe (Poland, Germany, Hungary, Austria). R&D centers are located in China (Shanghai, Hubei, Anhui [under construction]) and Europe (Germany, Austria). |
| Business scope: | R&D, production and sales of exhaust system pipes, tire valves, tire-pressure monitoring systems (TPMS), tire balance weights, sensors, automobile structural parts and ADAS. |
| Employees: | 3,682 people (of which 605 technicians) |
| Top management: | Chen Hongling (Chairman), Zhang Zuqiu (Vice Chairman, General Manager) |
| Customers: | VW, Toyota, GM, Hyundai, Ford, FCA, JLR, SAIC Group, Dongfeng Motor, FAW Group, Changan Automobile, BAIC Group, GAC Group, Great Wall Motor, Geely Automobile, etc. |
History
| | |
| --- | --- |
| 1997: | Predecessor Shanghai Baoling Industries was established. |
| 1998: | Began development of tire valves. |
| 2000: | Began development of tire balance weights. |
| 2001: | Began development of exhaust system pipes. |
| 2002: | Began development of TPMS. |
| 2005: | Purchased American auto parts supplier DILL. |
| 2007: | Changed company name to Shanghai Baolong Automotive Corporation. |
| 2009: | Began development of pressure sensors for automobiles. |
| 2012: | Began development of structural parts for automobiles, optical sensors and air springs. |
| 2013: | Began development of vision systems and millimeter-wave radars. |
| 2014: | Set up an R&D center in Wuhan, Hubei province. |
| 2016: | Began development of electronically-controlled shock absorbers. |
| May 2017: | Went public on the Shanghai Stock Exchange (stock code: 603197) |
| Oct. 2017: | Invested 17 million CNY in automobile sensor supplier to acquire a 20% stake in the company. |
| Dec. 2017: | Participated in the establishment of China Intelligent and Connected Vehicles (Beijing) Research Institute by investing 50 million CNY in an effort to develop ICV (Intelligent Connected Vehicle) models. |
(Created using Baolong Automotive's PR materials and various media sources)