AAA weekly
2021-06-14
Copyright FOURIN, Inc. 2023
Honda Motor in India: Production Capacity Was Reduced 35% in 2020 to Raise Operating Rate
Honda's automobile sales in India in 2020 fell 47.6% from the previous year to 71,000 units. Honda's share of the Indian passenger vehicle market (passenger cars and utility vehicles) fell 1.8pp to 3.0%. The main factors behind the decline in market share are the reduction of the number of products on the market (four models exited the market in 2020) and the contraction of the diesel vehicle market, which has been a special focus of Honda in India, due to the tightening of emission regulations (introduction of BS6 in April 2020).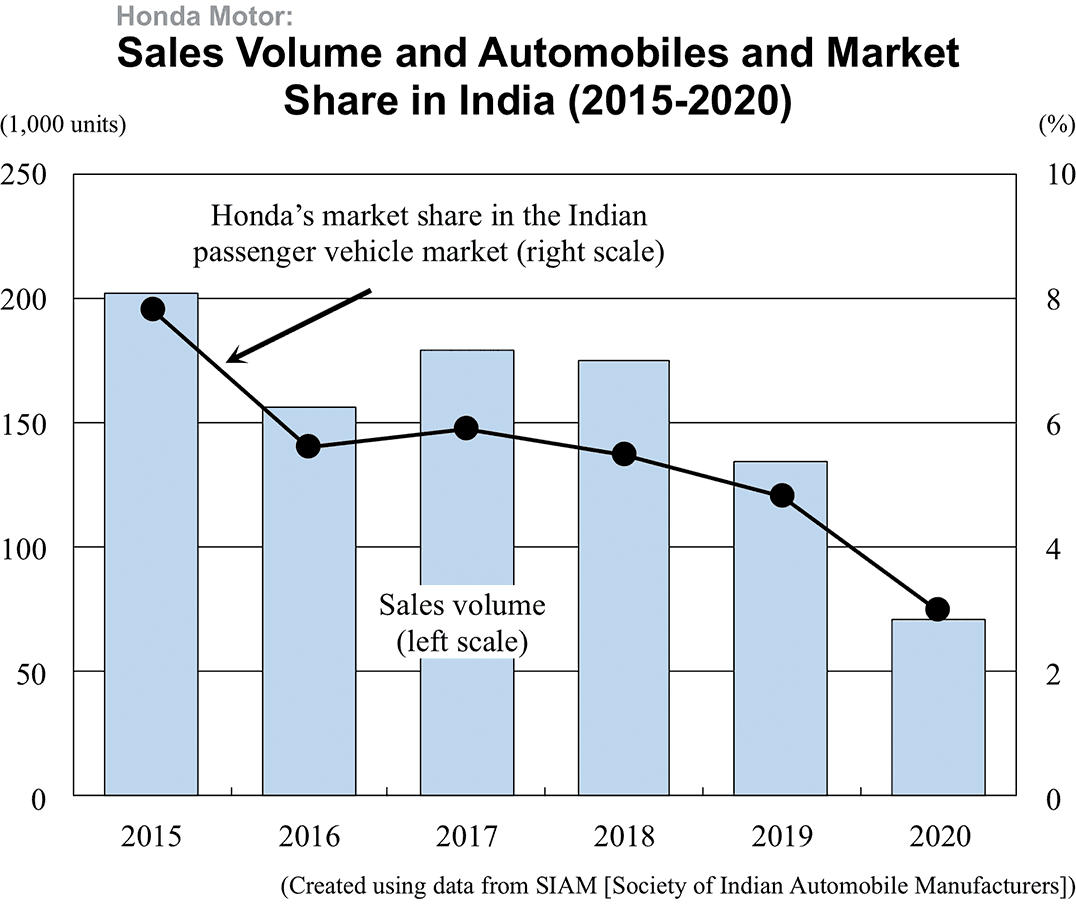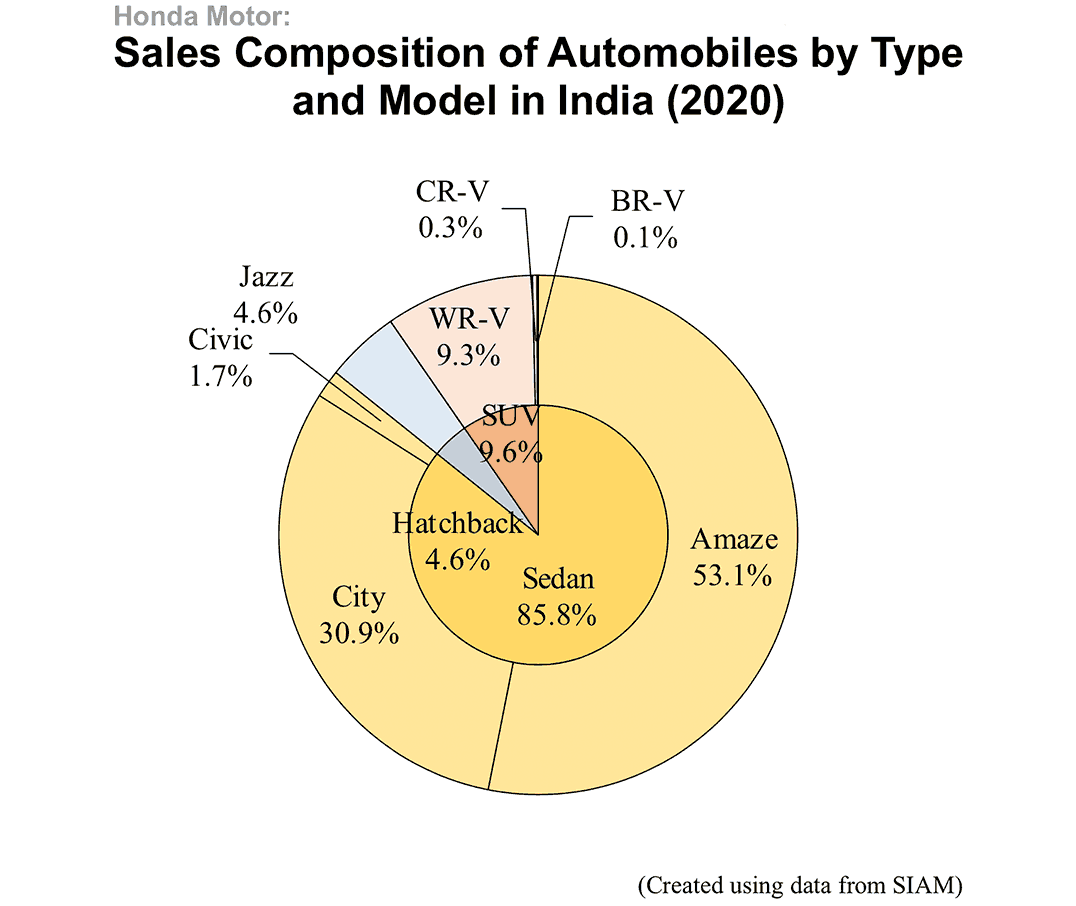 Looking at sales by vehicle types, passenger cars were down 42.4% to 64,000 units, with a 1.6pp decline in market share to 4.5%. The top four models declined across the board. The best-selling model Amaze went down 44.6% to 37,000 units, City decreased 23.9% to 22,000 units, Jazz dropped 65.6% to 3,254 units and Civic fell 75.1% to 1,225 units. In 2021, strong sales of the City, which underwent full-model change in 2020, is expected. The entry price of the new City is 1.1 million INR, but Honda aims to capture demand from a wide range of users by selling the old City concurrently with an entry price of 930,000 INR. Utility vehicle sales fell 71.5% to 6,804 units with a 1.7pp decline in market share to 0.8%. Honda discontinued sales of the BR-V in April 2020 and the CR-V at the end of 2020. The decrease in the number of models on the market led to declining sales.
Looking at production, Honda closed its Greater Noida plant which had a production capacity of 100,000 units per year at the end of 2020. As a result, Honda's annual production capacity in India was reduced by approximately 35% from 280,000 units to 180,000 units. Capacity adjustment was carried out because after production peaking at 171,000 units in 2014, it has been on a declining trend reaching 71,000 units in 2020, down 45.2% from the previous year. Honda aims to improve profitability by raising the capacity utilization rate.