AAA weekly
2022-05-19
Copyright FOURIN, Inc. 2023
Toyota Motor's Business Developments in Indonesia
Toyota Motor is enhancing its product lineup in Indonesia in order to recover the scale of sales, production and exports that had fallen due to the pandemic. In November 2021, the fully remodeled Avanza, which is Indonesia's best-selling model, was launched. Following the release of the Avanza, a number of other models were upgraded as well. A BEV concept model was also unveiled in March 2022; however, there was no word on actual production and market launch plans. In addition to strengthening its product lineup in Indonesia, Toyota has introduced a new loan program, online shopping and telematics service to boost sales.
Toyota Motor: Recent Business Developments in Indonesia
Business results and plans
・Toyota Astra Motor (TAM) predicts that the total Indonesian market in 2022 will exceed 900,000 units. The announcement was made in April 2022. - At the beginning of the year, Indonesia's automotive industry association GAIKINDO announced its forecast of 900,000 units, up 1.4% from the previous year. ・In the first quarter of 2022, automobile sales increased 41.2% compared to the same period of the previous year to 81,095 units. ・In 2022, automobile exports in CBU form are aimed to increase 51% to 284,000 units. - Vehicle exports are expected to be driven by the new Veloz. ・Toyota plans to start local production of HEVs in 2022. - It was first mentioned in March 2020 and brought up again in February 2022. - Indonesia-made HEVs are also planned to be exported in the future.
Product launches
Debut of BEV concept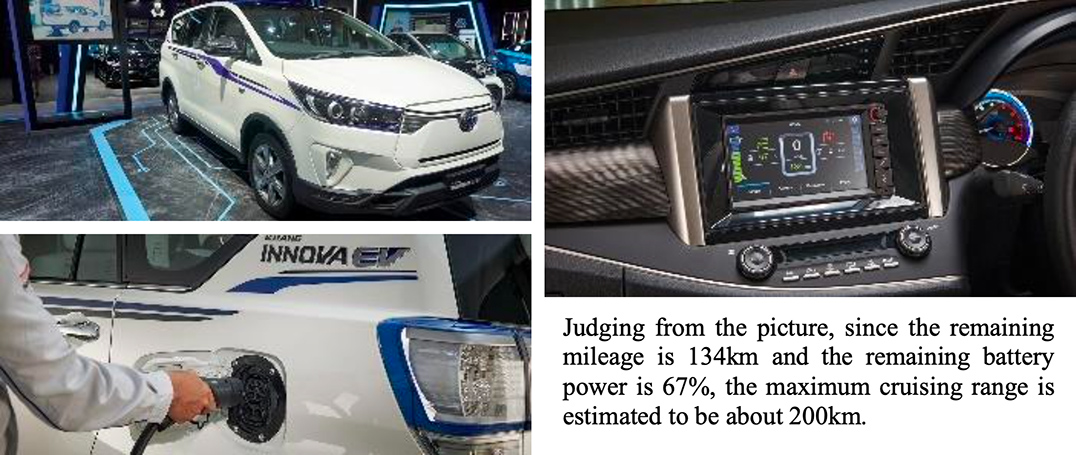 ・The Kijang Innova EV Concept was unveiled in March 2022. - There is no word on actual production or market launch. - The model's driving range is believed to be about 200 km. Although it has 30 fewer parts compared to a conventional car, it weighs 300 kg more because it is equipped with a 60 kWh battery. - According to local media reports, one third of Toyota Motor Manufacturing Indonesia (TMMIN)'s 300 R&D personnel participated in the development, which took two years.
---
Addition of GR Sport grade
・In August 2021, the GR Sport grade was added to the Agya, Yaris, Rush and Fortuner models, and GR Limited specifications were added to the Avanza Veloz. - Avanza Veloz's GR Limited grade is only sold in Indonesia and sales are limited to 3,700 units.