AAA weekly
2020-09-07
Copyright FOURIN, Inc. 2023
Thailand's H1 2020 Automobile Sales Decline 37.3% to 329,000 Units
Thailand's automobile sales volume dropped 37.3% in the first half of 2020 compared to the same period of the previous year to 329,000 units. Although Thailand did not implement strict lockdown measures in the wake of the new coronavirus, the automobile market fell by about 40% due to the population refraining from going out and the significant slowdown in economic growth. Regarding the outlook for the full year of 2020, Toyota Motor Thailand, a local subsidiary of Toyota Motor in Thailand, announced in July 2020 that the company has downwardly revised its beginning-of-year market forecast of 940,000 units (down 6.7% YOY) to 660,000 units (down 34.5% YOY).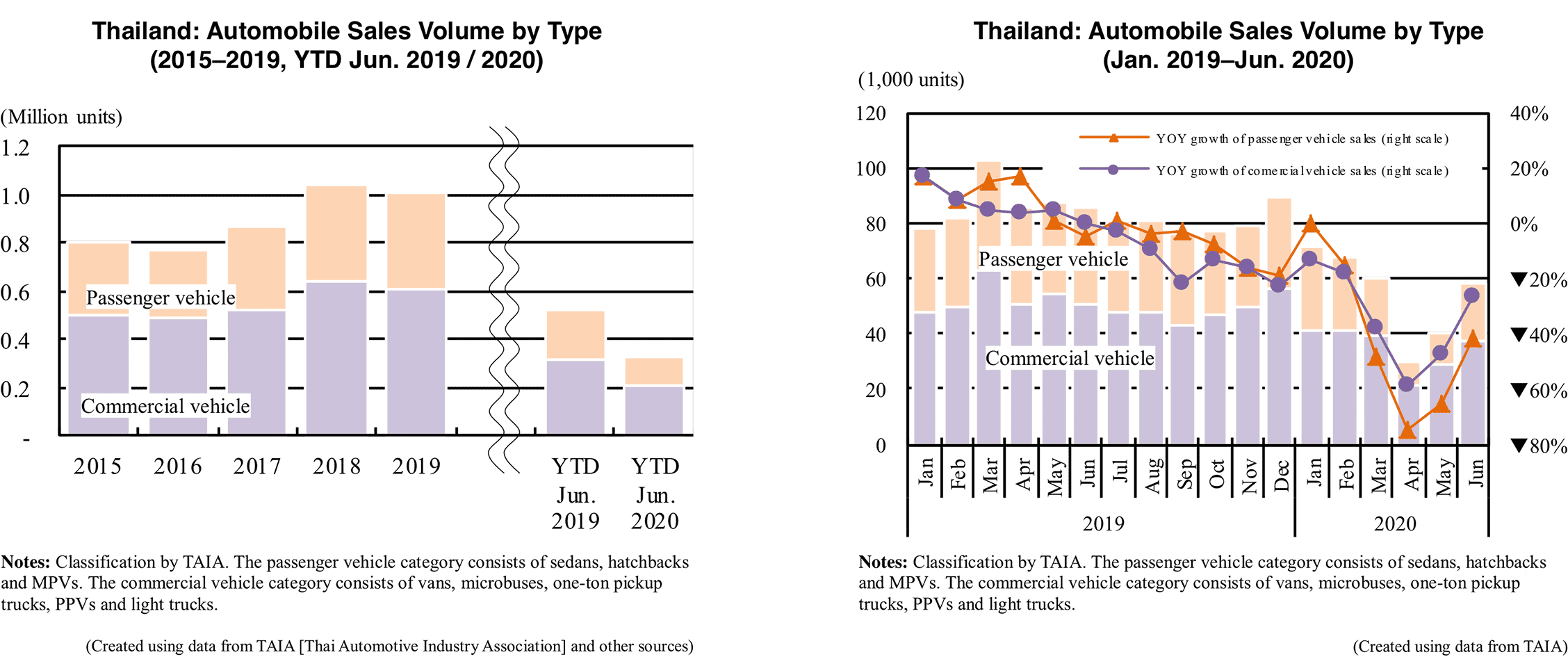 Looking at sales by vehicle type, passenger vehicles dropped 41.5% to 161,000 units. Of which passenger cars, which include Eco Car-compliant models, fell 43.6% to 100,000 units. Although light commercial vehicles (LCV) and medium and heavy commercial vehicles (M&HCV) declined as well, their rate of decline was lower than that of passenger vehicles. LCVs dropped 32.9% to 158,000 units and M&HCVs fell 26.5% to 9,709 units. In the LCV category, one-ton pickup trucks, which are the most popular vehicles in Thailand, decreased 33.7% to 149,000 units.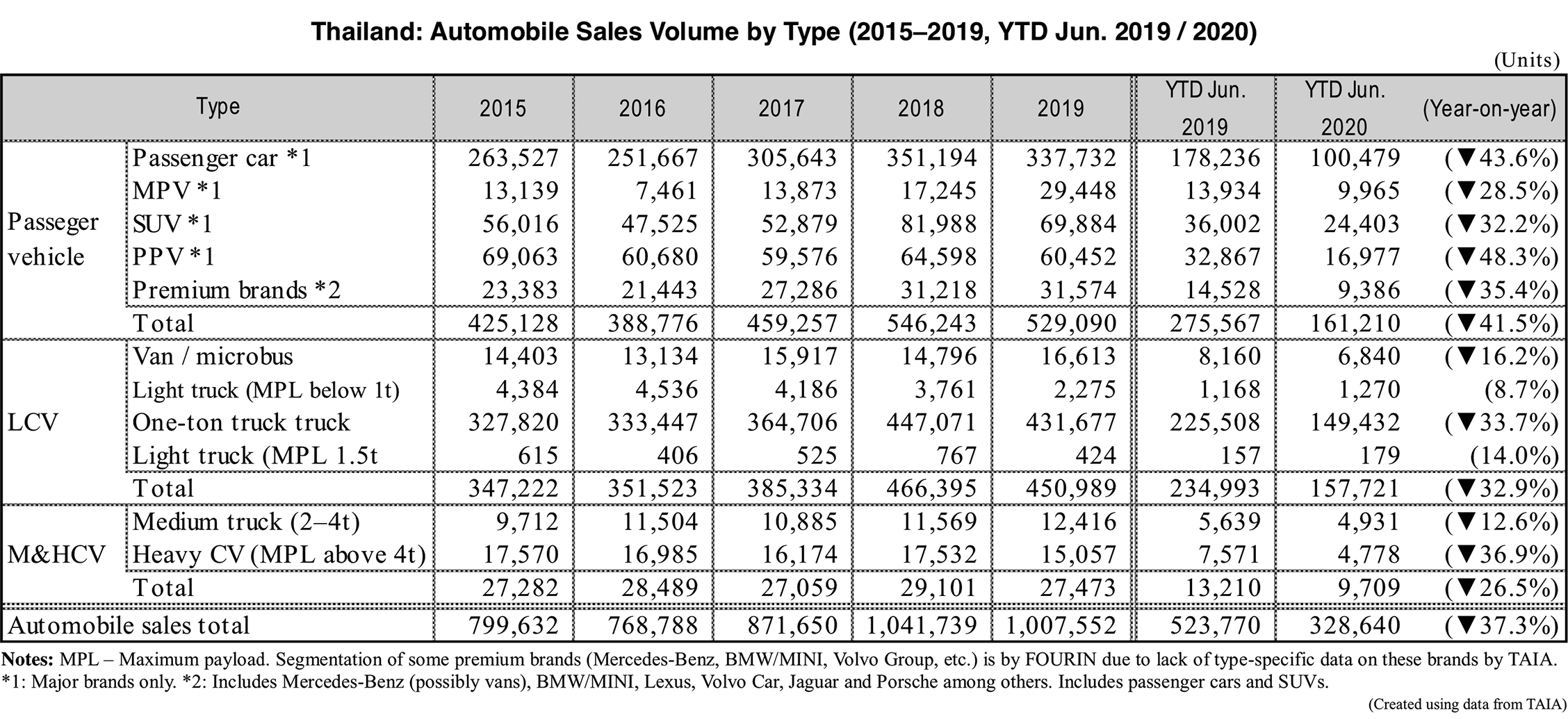 Among the top brands, Toyota and Mitsubishi saw a drop in market share, while Isuzu, which has fully redesigned the D-Max and Honda, which has completely improved the City, increased their share due to the new-car effect of these flagship models. Thailand's leading automaker Toyota dropped 45.1% to 94,000 units, its market share shrinking 4.1pp to 28.6%. Of which passenger cars decreased 51.0% to 28,000 units and one-ton pickup trucks fell 41.5% to 50,000 units. In both the passenger car and the one-ton pickup truck segments, Toyota finished second place behind Honda and Isuzu respectively. Isuzu, which ranked second in the first half of 2020, declined 14.7% to 76,000 units. The automaker's rate of decline was relatively low thanks to the launch of the fully-redesigned D-Max, its market share going up 6.1pp to 23.1%. The following three automakers, Honda, Mitsubishi and Nissan, dropped some 40%.