AAA weekly
2020-02-10
Copyright FOURIN, Inc. 2022
Pakistan's Motorcycle Production Declines Double-digits in FY 2018/2019
Pakistan's motorcycle production volume in fiscal 2018/2019 (Jul. 2018–Jun. 2019) declined 11.5 percent compared to the previous fiscal year to 2.43 million units. Of which, members of PAMA (Pakistan Automotive Manufacturers Association) accounted for 1.72 million units and non-members for 710,000 units.
In Pakistan, there are more than 50 local companies that were not members of PAMA as of 2019. They import motorcycle parts from China and assemble them locally. The combined production of PAMA members and non-members is 2.43 million units, revealing a substantial production scale of the Pakistani motorcycle industry. Regarding the market size of motorcycles, for which there are no official statistics, most motorcycles sold in Pakistan are locally produced. Furthermore, since there is no full-scale export of motorcycles from Pakistan, it is considered that the number of motorcycles manufactures and sold in Pakistan are almost the same.
Based on this assumption, Pakistan's motorcycle production has increased by double digits for three consecutive years since FY2015 / 2016, reaching a record high of 2.74 million in FY2017 / 2018. However, in FY2018 / 2019, production fell for the first time in 10 years since FY2008 / 2009, the year which was affected by the Lehman Shock.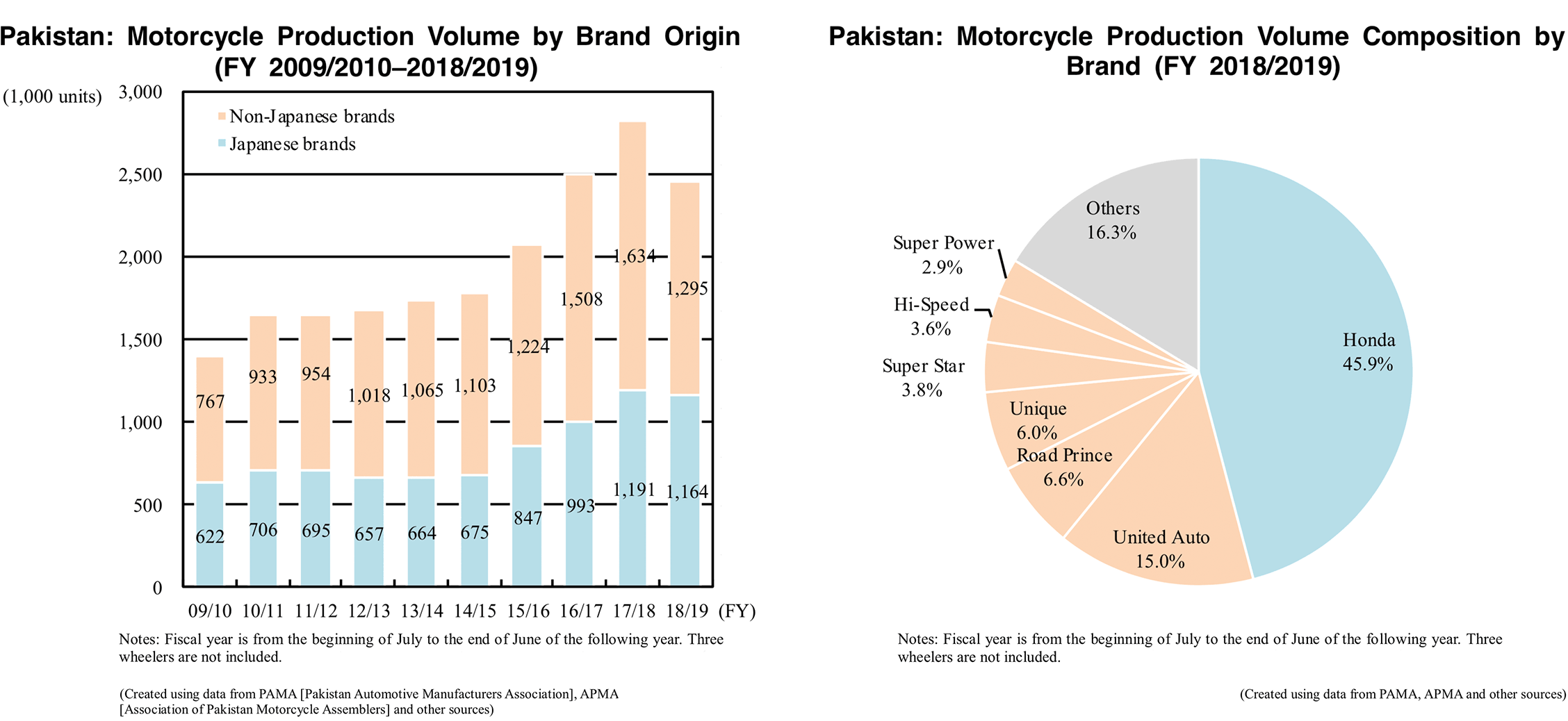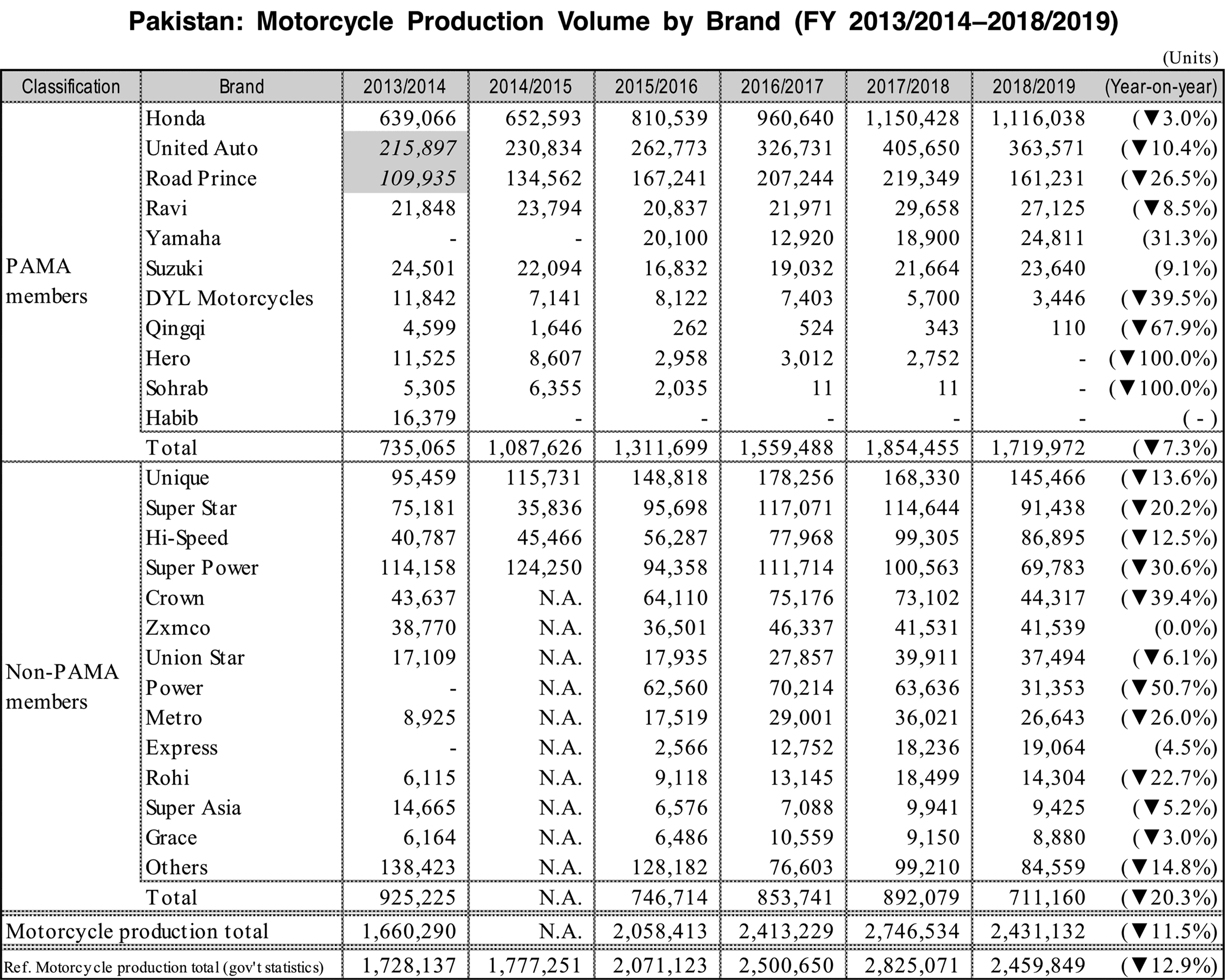 Notes: Fiscal year is from the beginning of July to the end of June of the following year. Three wheelers are not included. Regarding the production volumes of non-PAMA members, although official materials have been published, the author has compiled and calculated data based on APMA materials as a reference. United Auto and Road Prince became PAMA members starting from FY 2014/2015. For this reason, their production figures prior to becoming members (shaded in italics) are added to the total production of non-PAMA members.
(Created using data from PAMA, APMA and Pakistani government documents)