AAA weekly
2020-09-07
Copyright FOURIN, Inc. 2023
Wheel Manufacturers Boost Investment in India to Increase Capacity, Set Up New Plants
Looking at the production trends of automobile wheel manufacturers in Asia, companies in ASEAN are focusing on utilizing existing production capacity. Meanwhile, investment in production such as the construction of factories continues in India. There is currently a trend of additional investment in anticipation of long-term automobile production and expansion of ownership.
WIL Car Wheels, a joint venture between Indian wheelmaker Wheels India and Japan's Topy Industries, commenced operation of a new plant in Vanod, Gujarat state. The plant manufactures steel wheels for passenger vehicles with a production capacity of 1.5 million units per year. The joint venture supplies Suzuki Motor Gujarat.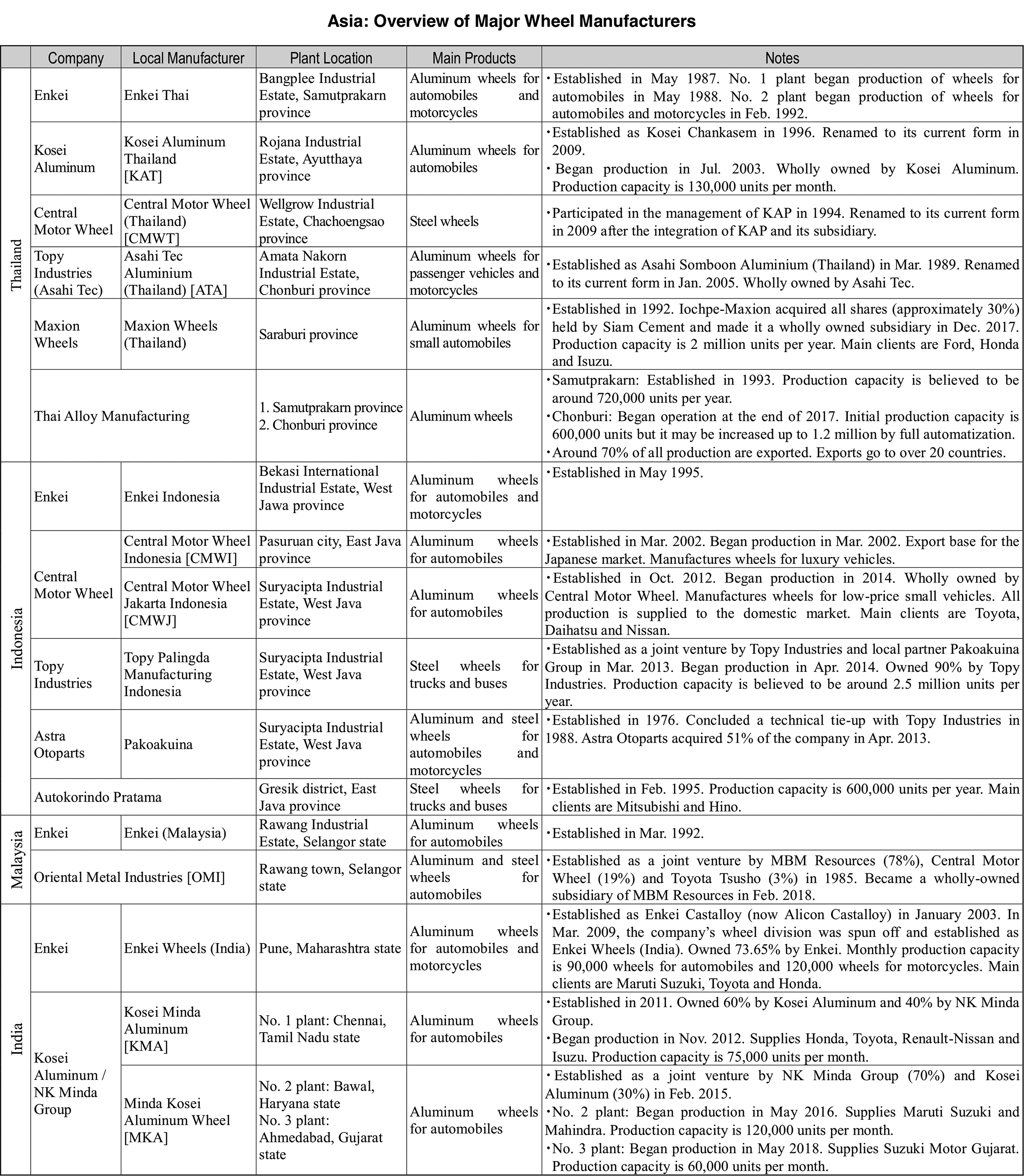 Enkei Wheels (India), a local subsidiary of Japan's Enkei, plans to complete an additional investment to increase production capacity of automobile wheels by the end of 2020. The project was initially planned to be completed by December 2019. However, it has not passed environmental evaluation, so the plan's contents were partially revised and the completion date was postponed to the end of 2020. In the revised plan, capacity expansion is as originally planned, but the planned investment amount will be almost doubled to 2.3 billion INR in order to install a new wastewater treatment plant. After the production line in the new building commences operation by the end of 2020, the coating shop is planned to go into operation in the second quarter in 2021.