AAA weekly
2021-03-15
Copyright FOURIN, Inc. 2023
China's Motorcycle Market Remains on the Previous Year's Level in 2020
In China, the factory shipment volume of motorcycles and three wheelers dropped 0.4% in 2020 compared to the previous year to 17.07 million units. Of which, 9.98 million units were sold in China and 7.09 million units overseas both on par with the previous year's results. Although sales dropped in major motorcycle and three wheeler markets including emerging Asian countries due to the pandemic, China's factory shipment volume remained on the previous year's level.
The factory shipment volume of motorcycles only declined 2.3% in 2020 to 14.84 million units. The small and medium motorcycle segment (engine displacement of 250cc and below), which includes China's core segment the 110–125cc class, dropped 5.9%. On the other hand, large motorcycles (engine displacement of above 250cc) continued to grow in 2020.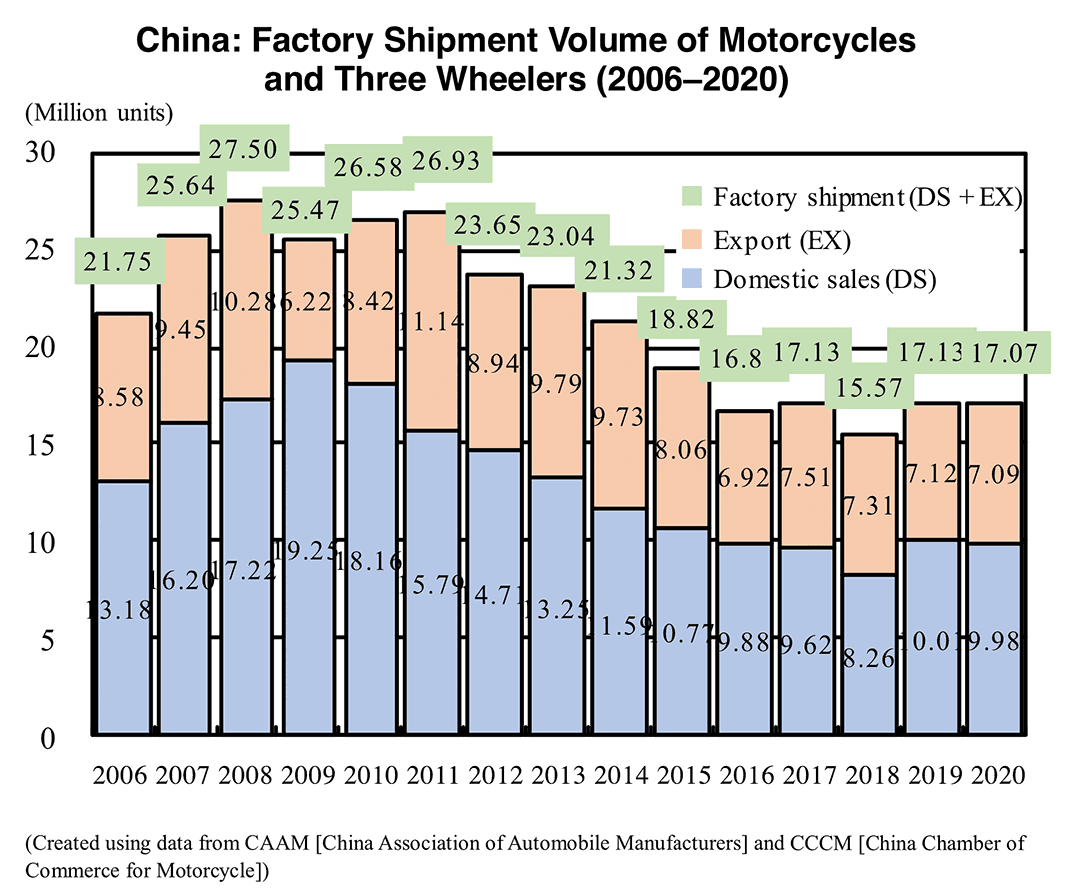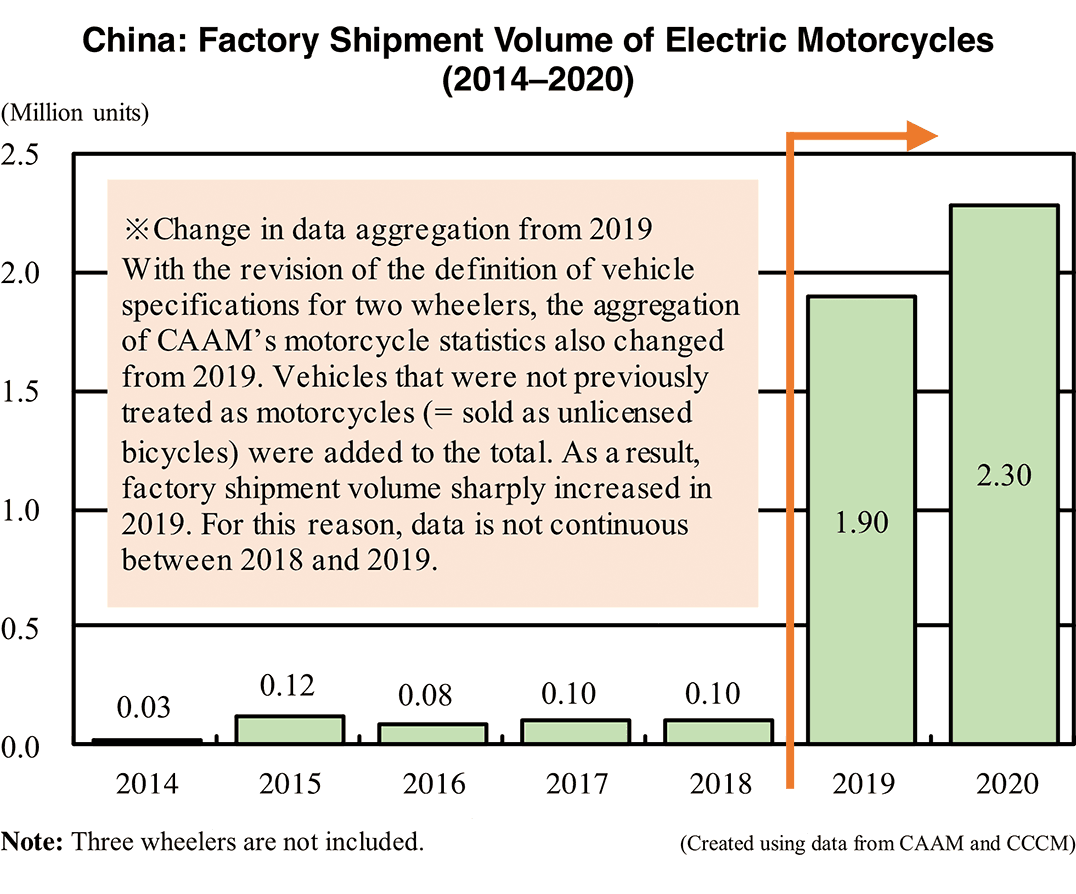 In the Chinese motorcycle market, increasing demand for large displacement premium motorcycles has become a trend in recent years. Factory shipments of motorcycles with an engine over 250cc were around 10,000–20,000 units in the first half of the 2010s, but began to increase from around 2014–2015. In recent years, factory shipment is steadily increasing from 93,000 units in 2017 to 106,000 units in 2018 and 177,000 units in 2019. Even in 2020, sales continued to increase, going up 13.3% to 210,000 units. It seems that large motorcycles have regained attention for individual leisure activities amid the social restrictions due to the COVID-19 pandemic.