AAA weekly
2020-10-05
Copyright FOURIN, Inc. 2023
South Korea's Automobile Sales in the First Half of 2020
In the first half of 2020, South Korea's automobile sales volume increased 6.4% compared to the same period of the previous year to 962,000 units. In addition to the early peaking of the new coronavirus infection from late February to early March, the government's introduction of individual consumption tax cuts on automobiles from March 2020 has boosted the new car market. The regular tax rate was reduced from 5% to 1.5% from March to June and to 3% from July to December. Looking at data on a monthly basis, sales decreased in January and February 2020 from the same month of the previous year, but increased in the next four consecutive months. In particular, sales in June, the final month of the 1.5% preferential tax rate for individual consumption tax, increased significantly by 41% due to rush demand.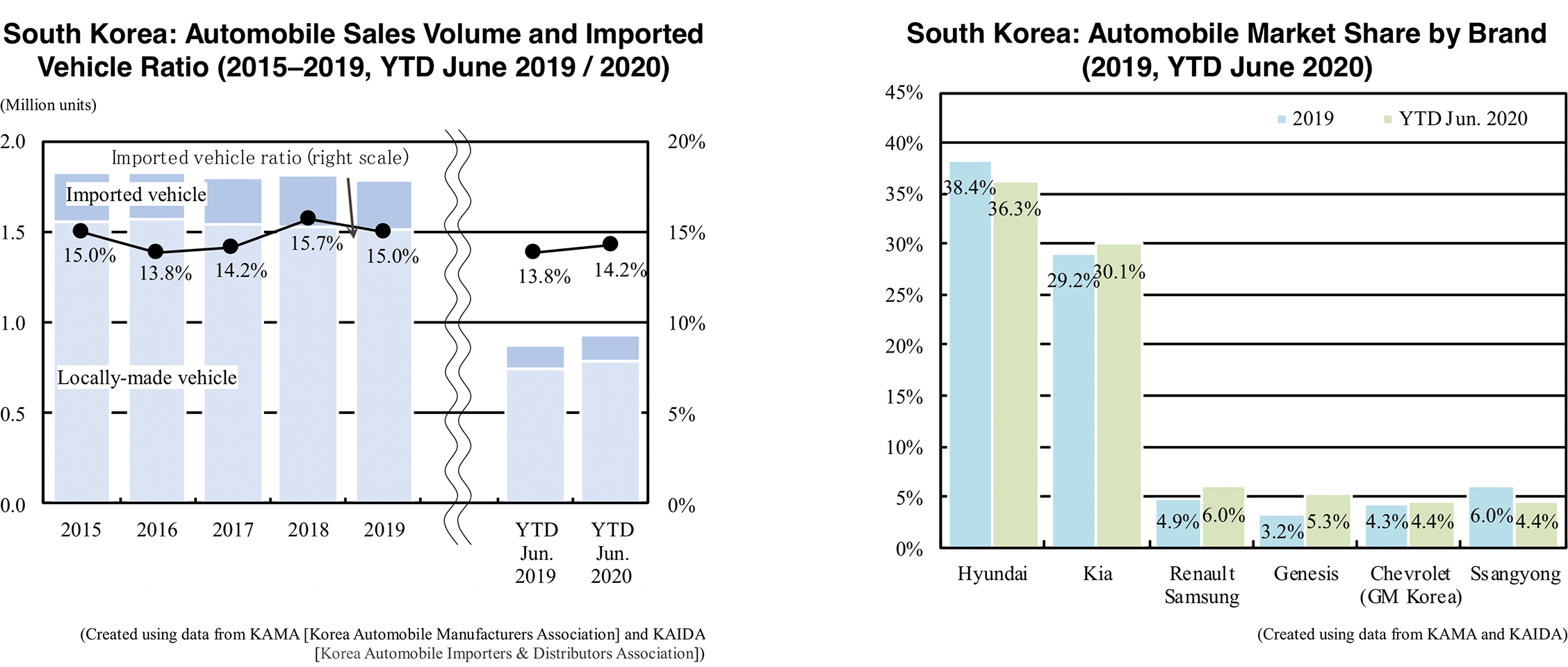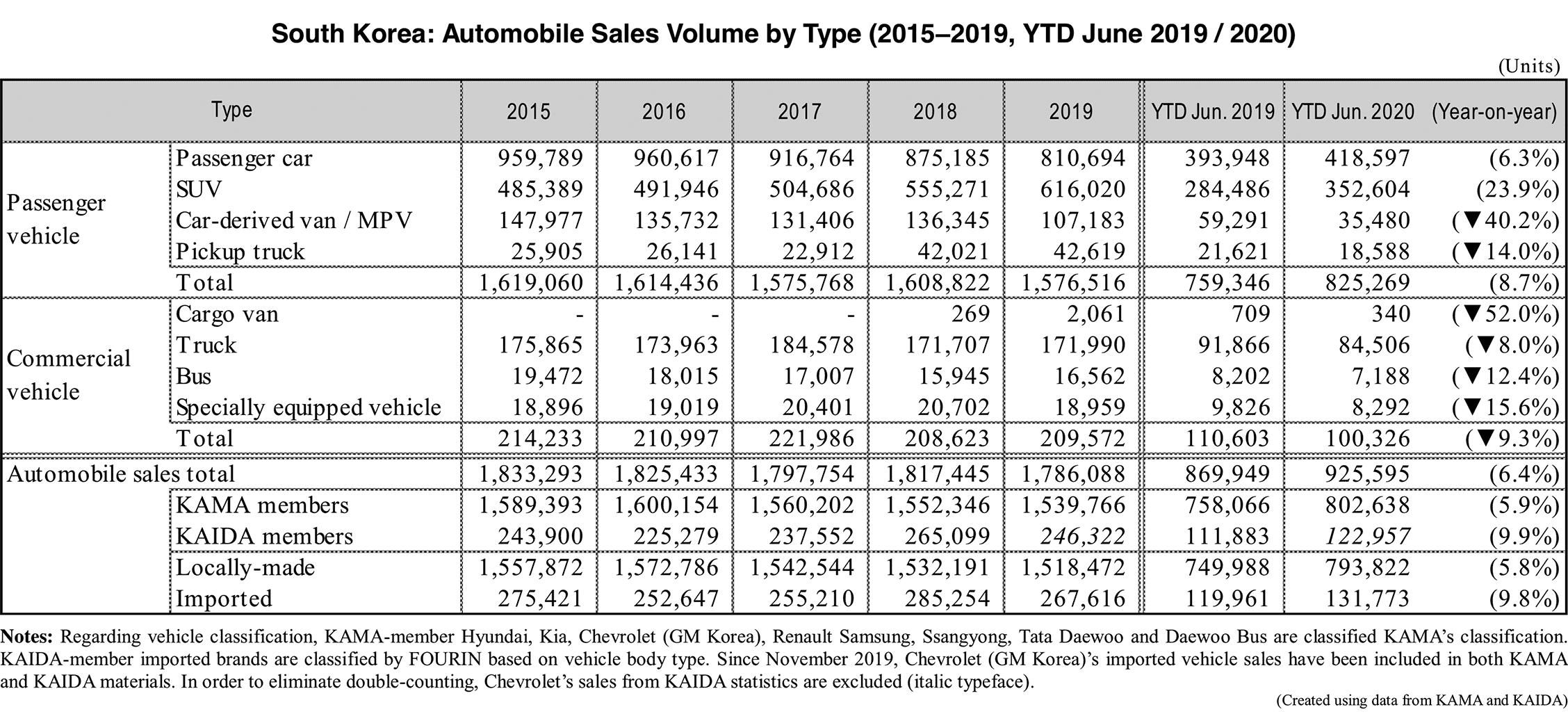 Looking at sales data by vehicle type, passenger vehicles increased 8.7% to 825,000 units while commercial vehicles dropped 9.3% to 100,000 units. In the passenger vehicle segment, sedans, hatchbacks and other passenger cars rose 6.3% to 419,000 units. Meanwhile SUVs went up 23.9% to 353,000 units. In the commercial vehicle segment, all vehicle types declined, including trucks, which make up the bulk of the segment, going down 8% to 85,000 units.
Looking at sales data by brand, market-leader Hyundai dropped 4.6% to 336,000 units, its market share declining 4.1pp to 36.3%. Although Hyundai's best-selling model Grandeur increased 45.2% to 78,000 units, other core models such as the Santa Fe and Sonata, which have yet to undergo an upgrade, declined. Kia, ranked second, increased 14.6% to 278,000 units, its market share going up 2.2pp to 30.1%. The fully-redesigned K5, launched in December 2019, went up 2.4-fold to 47,000 units and the likewise fully-upgraded Sorento, released in March 2020, increased 41.9% to 38,000 units. In addition, the Seltos added 29,000 units to the total. Hyundai's luxury brand Genesis rose 51.5% to 49,000 units. Its best-selling model the fully-redesigned G80, launched in March 2020, went up 83% to 22,000 units.