AAA weekly
2020-04-06
Copyright FOURIN, Inc. 2022
Philippines' Automobile Market in 2019: Overall Sales Increased 3.7% to 417,000 Units
The Philippines' automobile sales increased 3.7% year-on-year to 417,000 units in 2019. Based on announcements from local industry groups, sales volume of CAMPI (Chamber of Automotive Manufacturers of the Philippines, Inc.) and TMA (Truck Manufacturers Association) members went up 3.5% to 370,000 units and sales volume of AVID (Association of Vehicle Importers and Distributors, Inc.) members dropped 0.5% to 88.000 units. The adjusted value of figures is 417,000 units (adjustment is needed because the above-mentioned industry groups' data are partially overlapping). In 2018, the country's new tax reform program TRAIN (Tax Reform for Acceleration and Inclusion), implemented in January 2018, increased excise tax on cars in the mass market, triggering a sharp decline in automobile sales. Although the growth rate in 2019 is slightly smaller than in recent years, it has increased after the previous year's marked decline.
Passenger vehicles (sedans, hatchbacks, etc.) are estimated to have fallen 1.5% to 129,000 units, and commercial vehicles (including SUVs, MPVs, etc.) are estimated to have increased 6.3% to 288,000 units.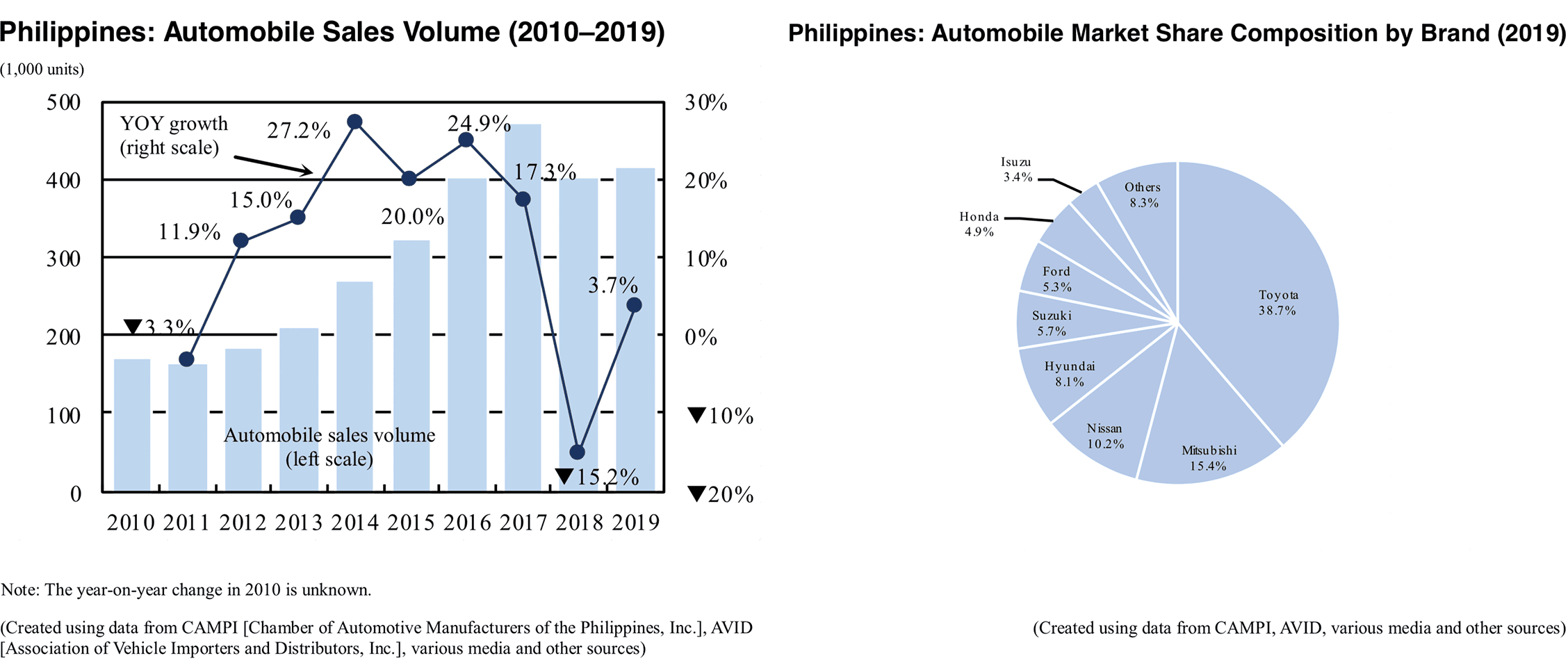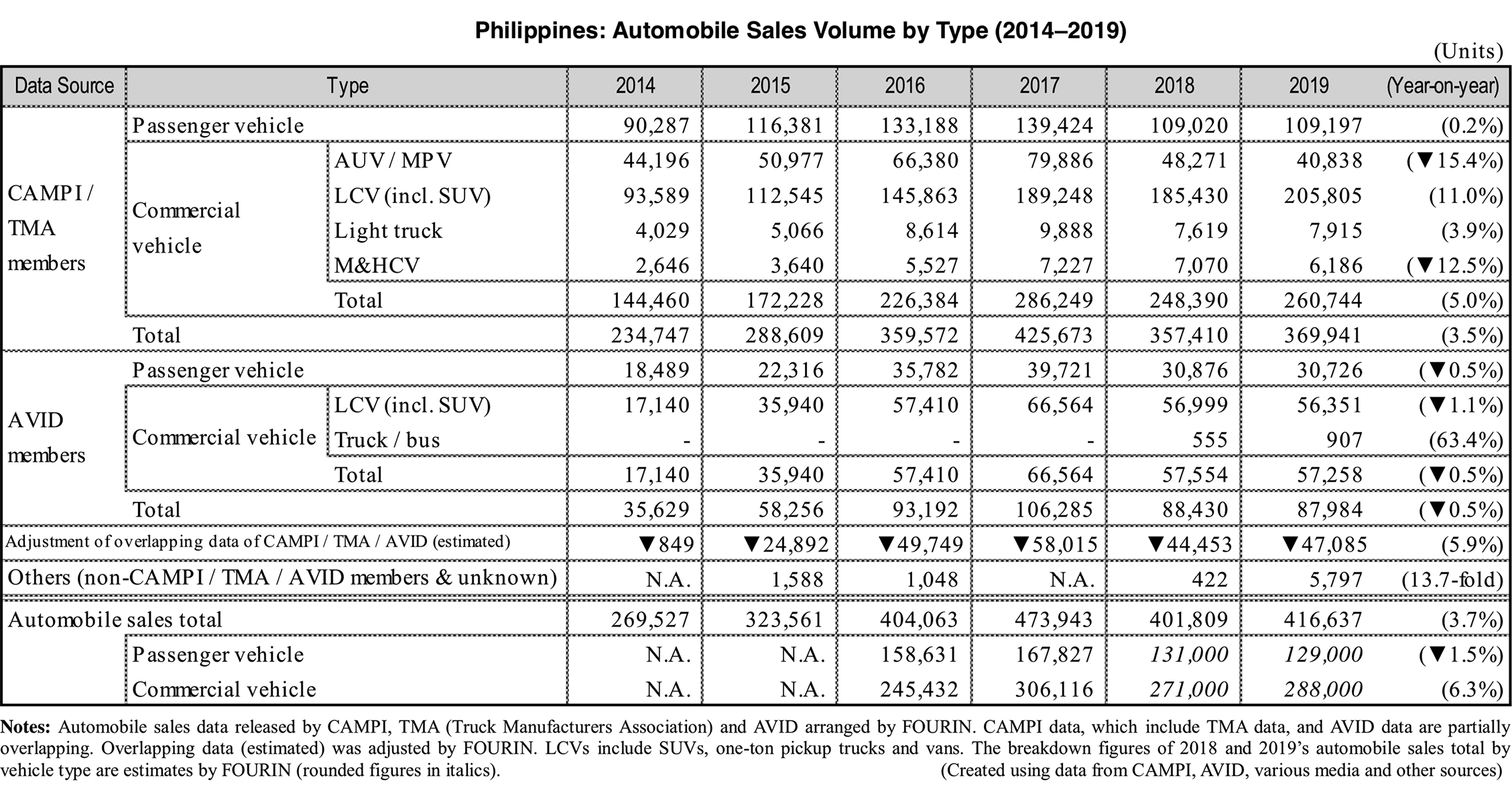 Looking at the top brands, three Japanese companies, Toyota, Nissan and Suzuki, performed well. Market leader Toyota increased 5.9% to 161,000 units, raising its market share by 0.8 point to 38.7%. The Vios, Hilux, Innova and Rush increased double digits, while the Fortuner dropped double digits for the second consecutive year. Nissan rose 22.2% to 43,000 units, rising to third place by surpassing Hyundai Motor. The Navara pickup truck went up 17.9% to 19,000 units and the Terra, launched in May 2018, ascended 2.5-fold to 10,000 units. Suzuki went up 21.2% to 24,000 units, rising from seventh place to fifth.