AAA weekly
2020-03-09
Copyright FOURIN, Inc. 2022
Ashok Minda Group Strengthens Competitiveness of Security System Division
Ashok Minda Group (brand name: Spark Minda), a major Indian auto parts company, is strengthening the competitiveness of mechatronics products, such as the security systems, which is its core business. In addition, the company is working to expand and diversify its businesses by entering new fields such as BEV components and telematics products, and expanding overseas operations.
Looking at the recent main business trends of Minda Corporation (MCL), the core company of the group, it concluded a technical assistance alliance (TAA) on in-vehicle antennas with INFAC Elecs of South Korea in August 2019. The target of the TAA is an antenna system, which responds to the growing demand in the autonomous driving and connected fields. In November of the same year, the company announced that it would start supplying keyless systems for Bajaj Auto's Chetak electric scooter. MCL is aiming to standardize keyless systems for motorcycles by combining electric steering column locks and other systems.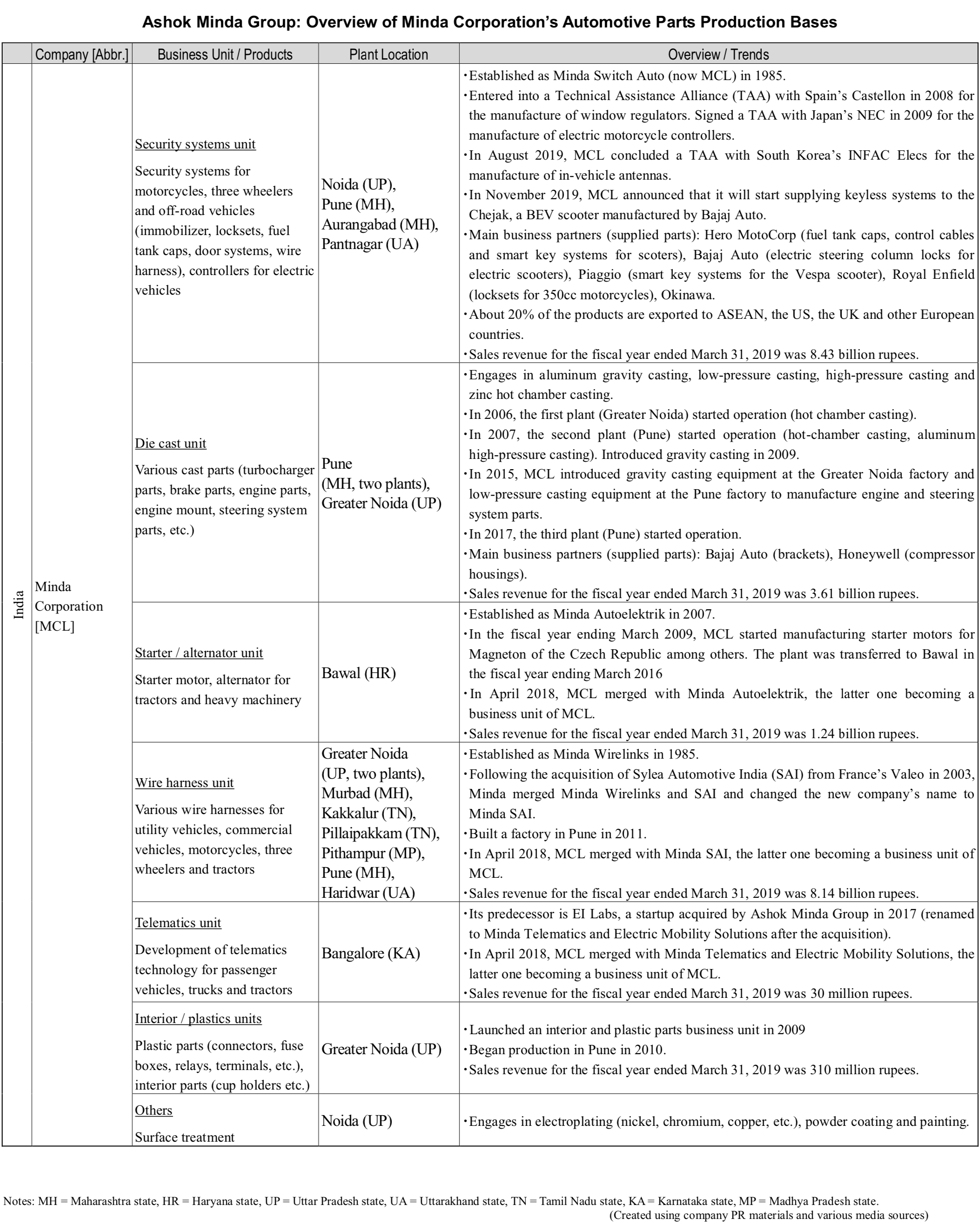 Looking at the business trends of subsidiaries, in November 2018 the equity share of Furukawa AS and MCL in Furukawa Minda Electric (formerly Minda Furukawa Electric) in India was changed from 49% / 51% to 25% / 75% respectively. Accordingly, MCL transferred management rights to Furukawa AS while maintaining the joint venture.