AAA weekly
2020-03-30
Copyright FOURIN, Inc. 2023
Hyundai Motor Group's Production Dropped Below 1 Million Units in 2019 in China
The Hyundai Motor Group is fighting an uphill battle in the Chinese market. The group was once selling 1.8 million automobiles annually in China, but following the deployment of THAAD missiles in South Korea in 2017, which prompted China to boycott South Korean products, Hyundai Motor Group's production and sales dropped some 50% in China by 2019. Under these circumstances, Hyundai Motor Group has been implementing a business revival plan in China since 2019 with the aim of drastically revamping its Chinese business. However, sales of products launched in the Chinese market have been failing one after another. The target for 2020 was set at 1.1 million units (passenger cars only), slightly higher than in 2019, but achieving it will not be easy.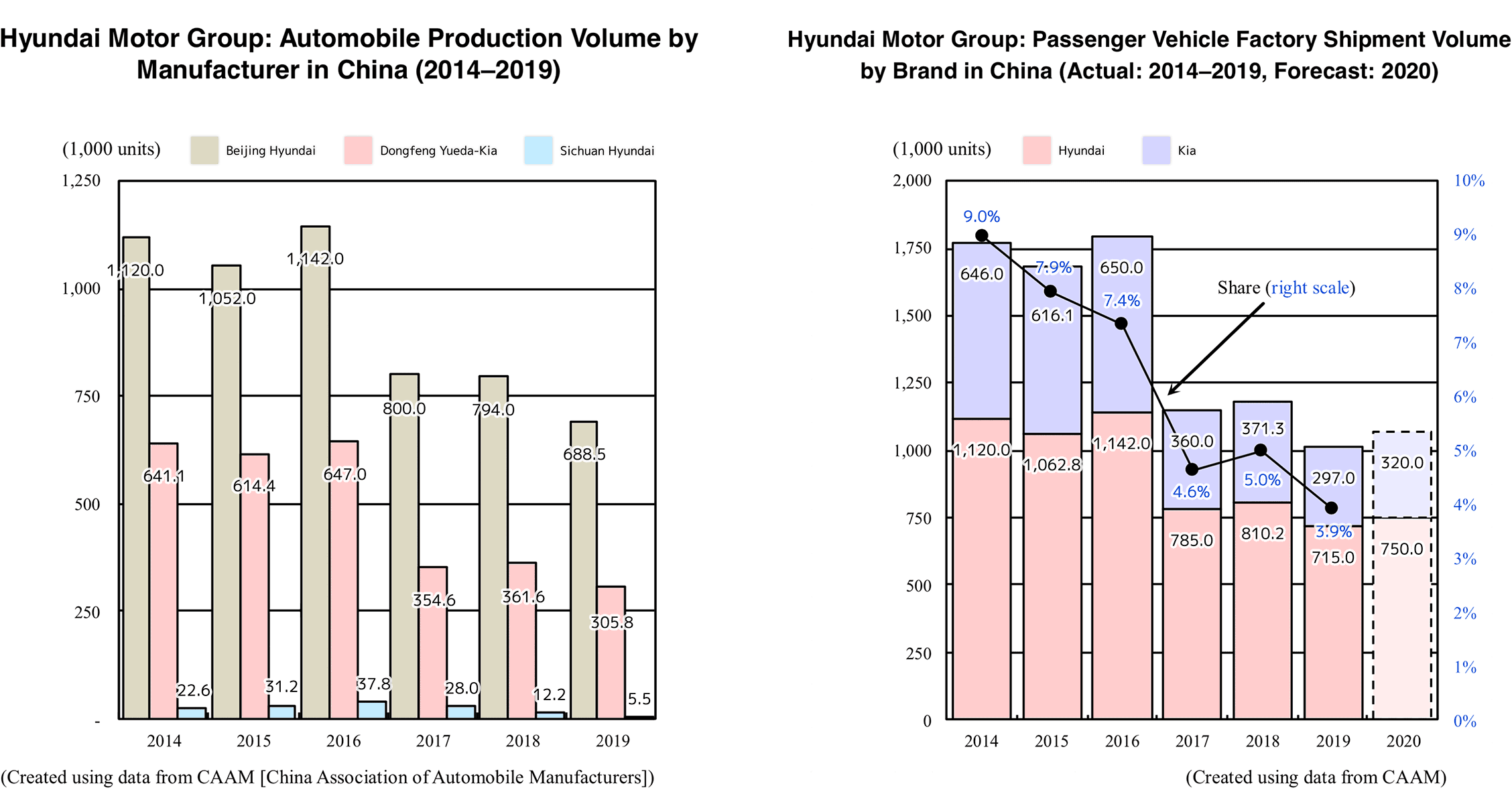 ---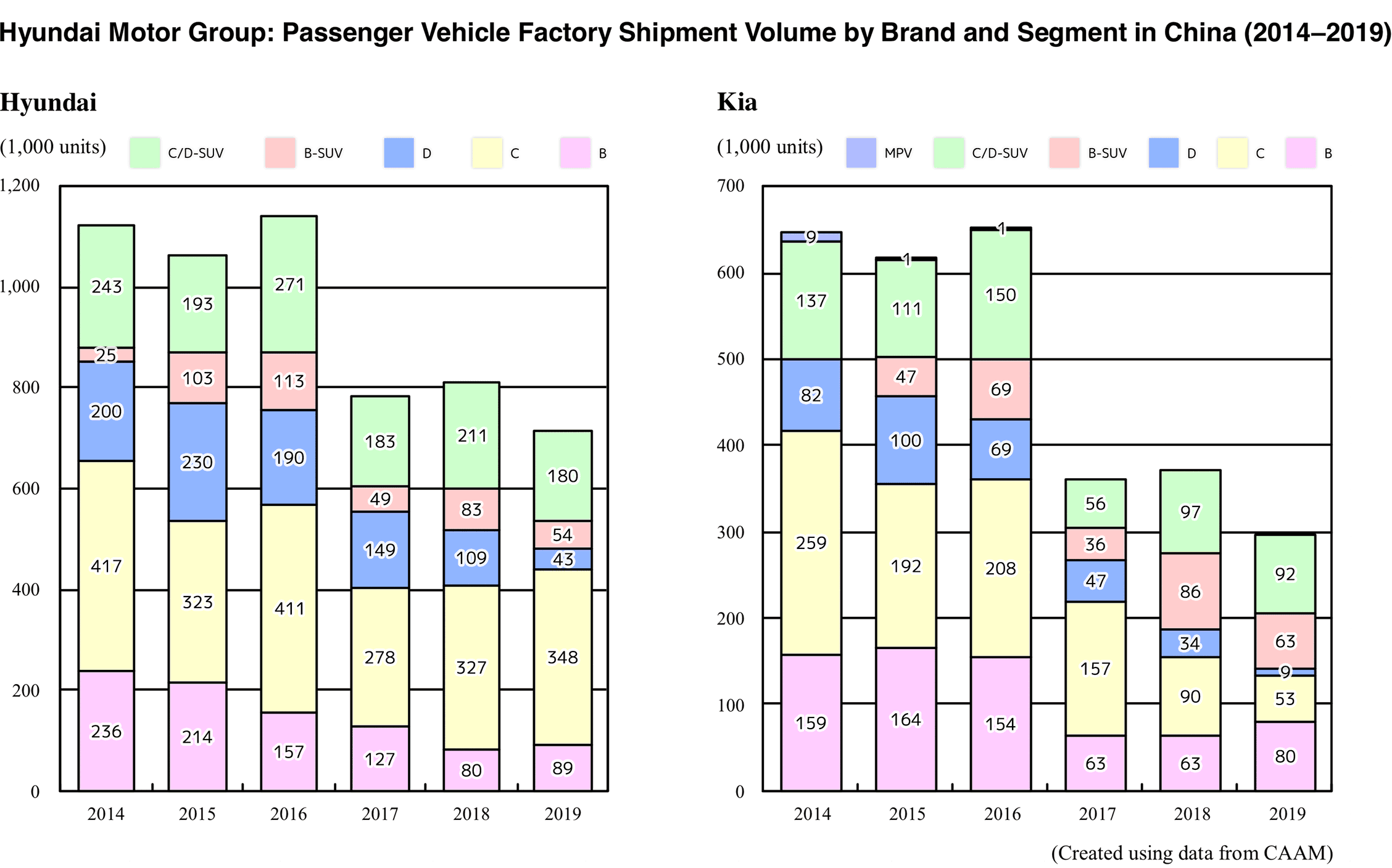 Looking at the Hyundai Motor Group's sales performance in China in 2019, passenger car production fell 14.0% year-on-year to 994,000 units, dropping below 1 million units for the first time in 10 years. Similarly to production, factory shipment also declined by 14.3% to 1.01 million units.
The signs of Hyundai Motor Group's poor performance could be seen for several years. Until 2014, sales were strong and the scale of sales was expanding, but sales slowed down in 2015 and lost all momentum in 2017. The THAAD issue also contributed to the sluggish sales, but one of the fundamental reasons could be the decline in Hyundai Motor Group's product competitiveness. In the past, Hyundai Motor Group rapidly increased its market share in China using cost performance as a weapon of choice. However, it can be said that the recent slump in sales is the result of increased vehicle prices due to changes in group policy in 2012. Hyundai Motor Group's ability to grasp the market has weakened and the appeal of its products is no longer reaching customers due to the lack of products commensurate with its improved brand image and higher prices, as well as the growing competition posed by Chinese automakers.