AAA weekly
2021-05-17
Copyright FOURIN, Inc. 2023
Indonesia: Automobile Exports Fell 30.1% to 230,000 Units in 2020
Indonesia's automobile exports (in CBU form) fell 30.1% year-on-year to 232,000 units in 2020. Exports reached a record high level for three consecutive years until the previous year, but it suddenly declined due to the impact of the new coronavirus, falling below the 2017 level.
Exports to Indonesia's two major exports destinations declined some 30%. Exports to Asia decreased 31.7% to 146,000 units, and to the Middle East 28.8% to 47,000 units. The decline in exports to the Philippines, Vietnam and Thailand was particularly noticeable. Exports to the Philippines, Indonesia's largest export destination, fell 34.5% to 65,000 units, affected by shrinking domestic demand due to strict lockdown measures. Looking at exports by brand, Toyota, the largest exporter, fell 32.7% to 142,000 units. The Fortuner declined 41.4% to 28,000 units, and exports to the Philippines dropped 47.6% to 9,888 units. The Vios fell 57.5% to 13,000 units, down over 50%, due to sharp decline in exports to Saudi Arabia, a major export destination, down a 54.3% to 10,000 units. Mitsubishi fell 37.3% to 41,000 units. The Xpander, Mitsubishi's core model, declined 58.1% to 27,000 units. In particular, exports to the Philippines fell 58.0% to 7,847 units, and to Thailand dropped 86.9% to 2,707 units, resulting in a drastic decline in exports to major destinations. Exports of the Xpander Cross, whose exportation began in March 2020, reached 13,000 units in 2020. Suzuki's sales fell 5.6% to 37,000 units. Its rate of decline was moderate compared to other automakers. Although the Ertiga decreased 50.2% to 14,000 units, the XL7, whose exports started in 2020, added 14,000 units to the total.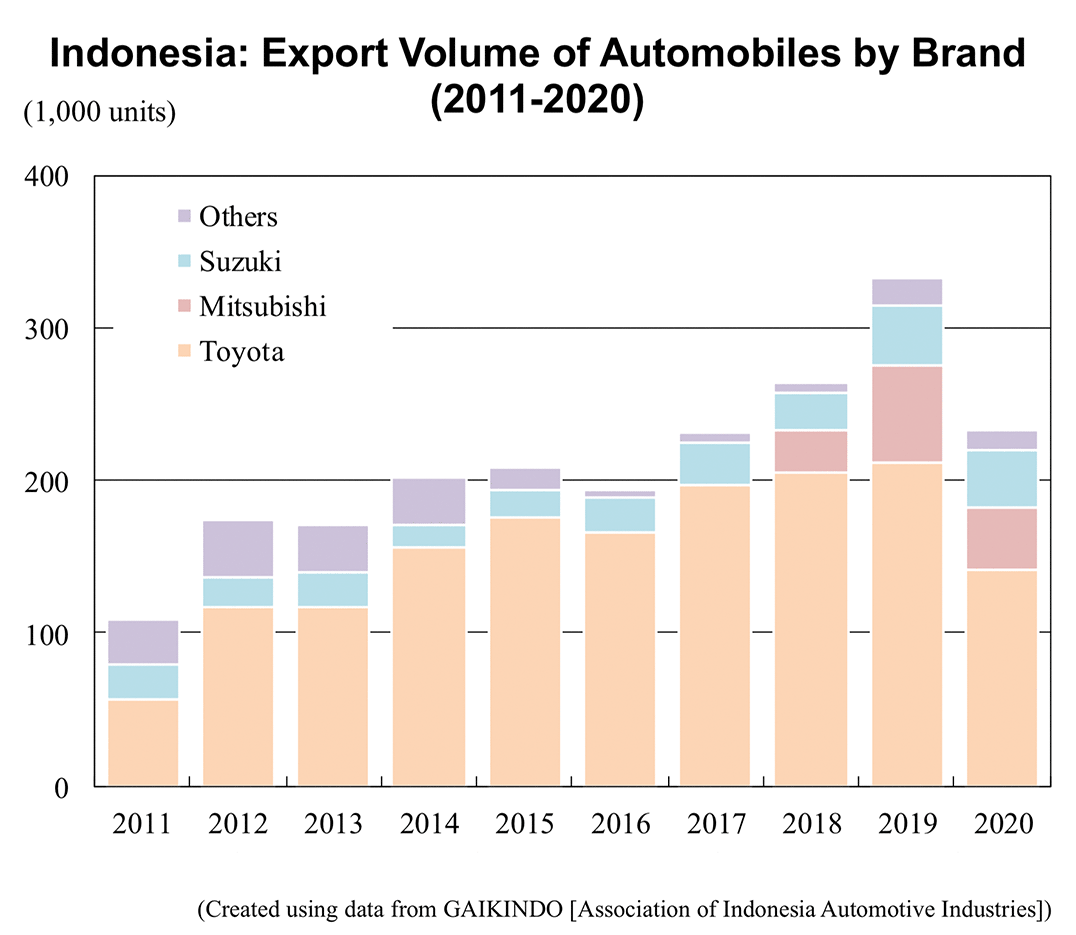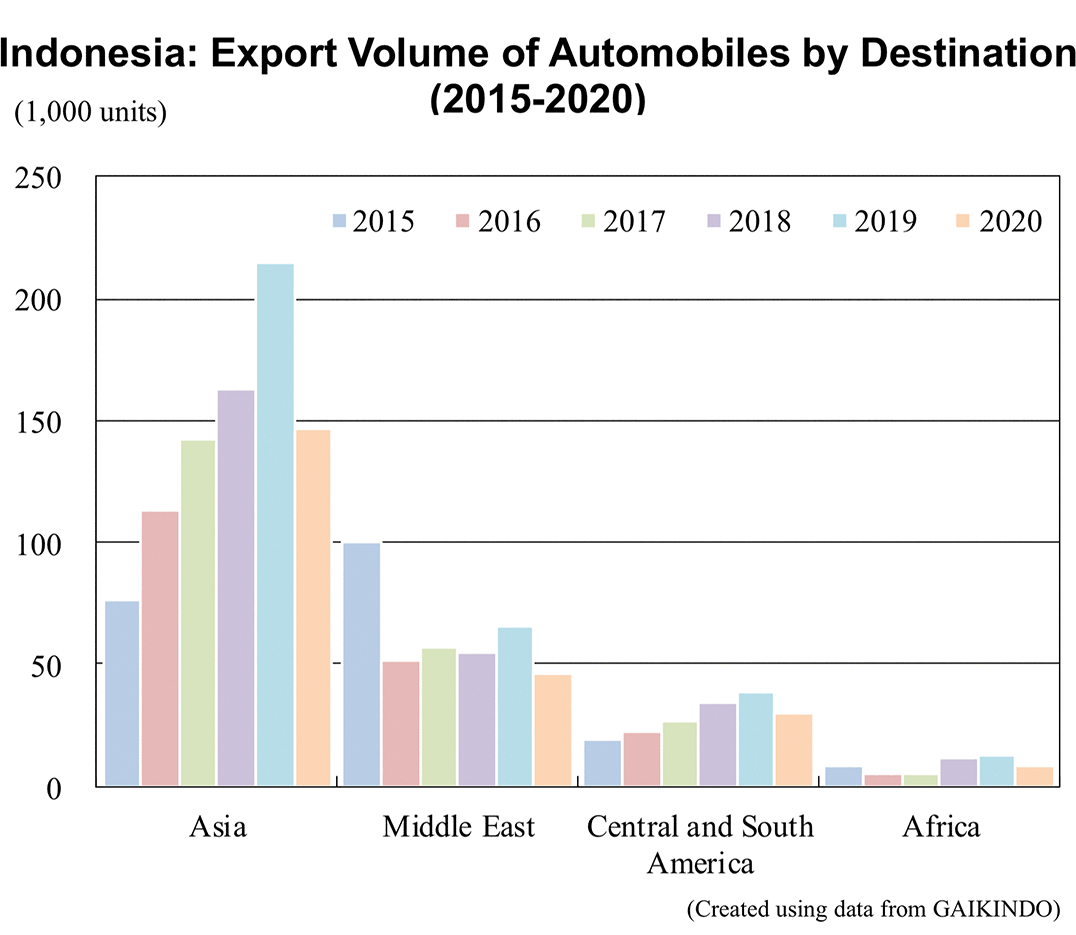 The Indonesian government is increasingly demanding that automakers expand exports from Indonesia. In March 2021, Indonesian Industry Minister Agus visited Japan and asked companies to expand exports. In response to this request, four major manufacturers introduce plans to expand exports by 2024. Toyota and Suzuki indicated their intention to expand their number of export destinations to 100 countries, Mitsubishi to 39 countries and Honda to 31 countries.