AAA weekly
2020-03-23
Copyright FOURIN, Inc. 2022
Thailand's Automobile Market in 2019: Overall Sales Dropped 3.3% to 1 million Units
The Thai automobile market fell 3.3% year-on-year to 1.08 million units in 2019. Despite maintaining sales above 1 million units for the second consecutive year, the market environment deteriorated in the second half of 2019 due to tightening of car loans and other factors, leading to a decline in sales for the first time in three years. On a monthly basis, the market contracted for the seventh consecutive month from June 2019 to December of the same year, declining double digits from September 2019 until the end of the year.
Looking at sales by vehicle type in 2019, passenger vehicles (passenger cars, MPVs and SUVs) fell 3.1% to 529,000 units. Of which, passenger cars, including those compliant with the government's Eco Car policy, fell 4.0% to 338,000 units. SUVs fell 14.3% to 70,000 units, a double-digit decrease from the previous year, when sales peaked at over 80,000 units. Sales of light commercial vehicles (LCVs) decreased 3.3% to 451,000 units, turnover declining as one-ton pickup trucks, which accounted for more than 90% of all LCV sales, fell 3.4% to 432,000 units. Medium and large commercial vehicles decreased 5.6% to 27,000 units.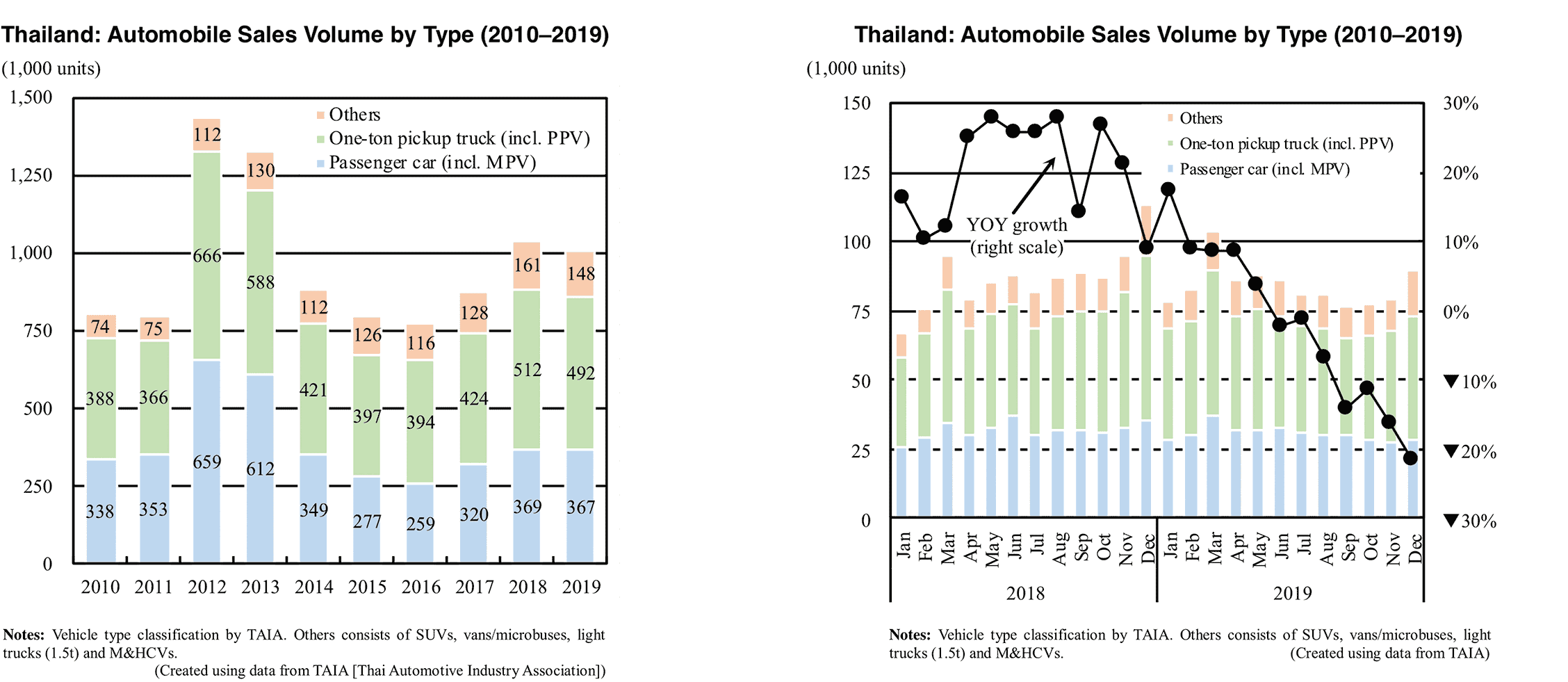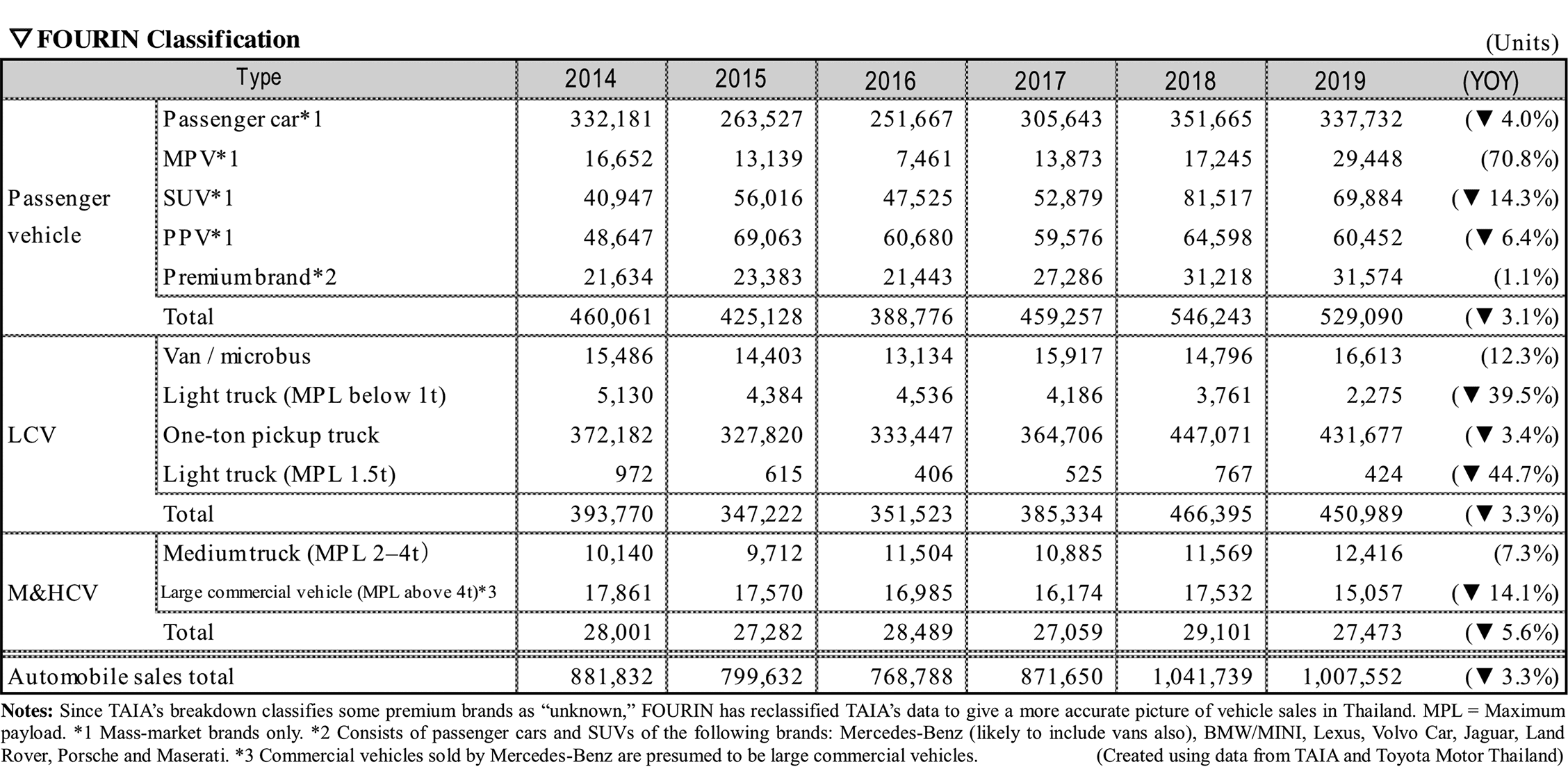 Toyota, the largest automaker in Thailand, increased 5.5% to 332,000 units. Of which, passenger cars increased 6.0% to 111,000 units and one-ton pickup trucks went up 9.6% to 165,000 units. Thanks to sound growth of these two vehicle types, Toyota's market share increased 2.7 points to 32.9%. Looking at other brands, Isuzu, which ranked second, went down 5.4% to 168,000 units. Sales of the D-Max one-ton pickup truck declined in 2019 prior to the launch of the fully-redesigned version in October 2019. As a result, Isuzu's market share dropped 0.4 points to 16.7%. Although Honda's overall sales declined 1.9% to 126,000 units, passenger cars grew 1.2%, recovering the automaker's market share to 12.5%. Mitsubishi increased 4.4% to 88,000 units. Thanks to the Xpander's 2.9-fold increase to 16,000 units, the automaker's market share went up to 8.8%.
In 2020, the market is expected to contract even further. Despite expected new-car effect of the second Eco Car policy-compliant models of Toyota, Honda and Nissan, which were successively launched at the end of 2019, the market is likely to be sluggish due to the impact of tightened automobile loans. As of the beginning of 2020, the Toyota's local subsidiary has reduced its market forecast for 2020 by 6.7% to 944,000 units.