AAA weekly
2020-09-28
Copyright FOURIN, Inc. 2023
India's Automobile Sales in the First Half of 2020
In the first half of 2020, India's automobile production volume nosedived 52.5% compared to the same period of the previous year to 1.17 million units. Due to the lockdown implemented by the government as a countermeasure against the new coronavirus, automobile factories were completely shut down from the end of March to the beginning of May. Although the production scale has been gradually recovering since mid-May, the results for the first half of the year were the lowest since 2008.
Looking at production data by vehicle type, passenger vehicles dropped 48.9% to 989,000 units, going below 1 million units for the first time since 2009. Commercial vehicles decreased by 65.4% to 182,000 units. The rate of decrease was larger than that of passenger vehicles. Light commercial vehicles went down 59.9% to 130,000 units, and medium and heavy commercial vehicles dropped 74.3% to 52,000 units.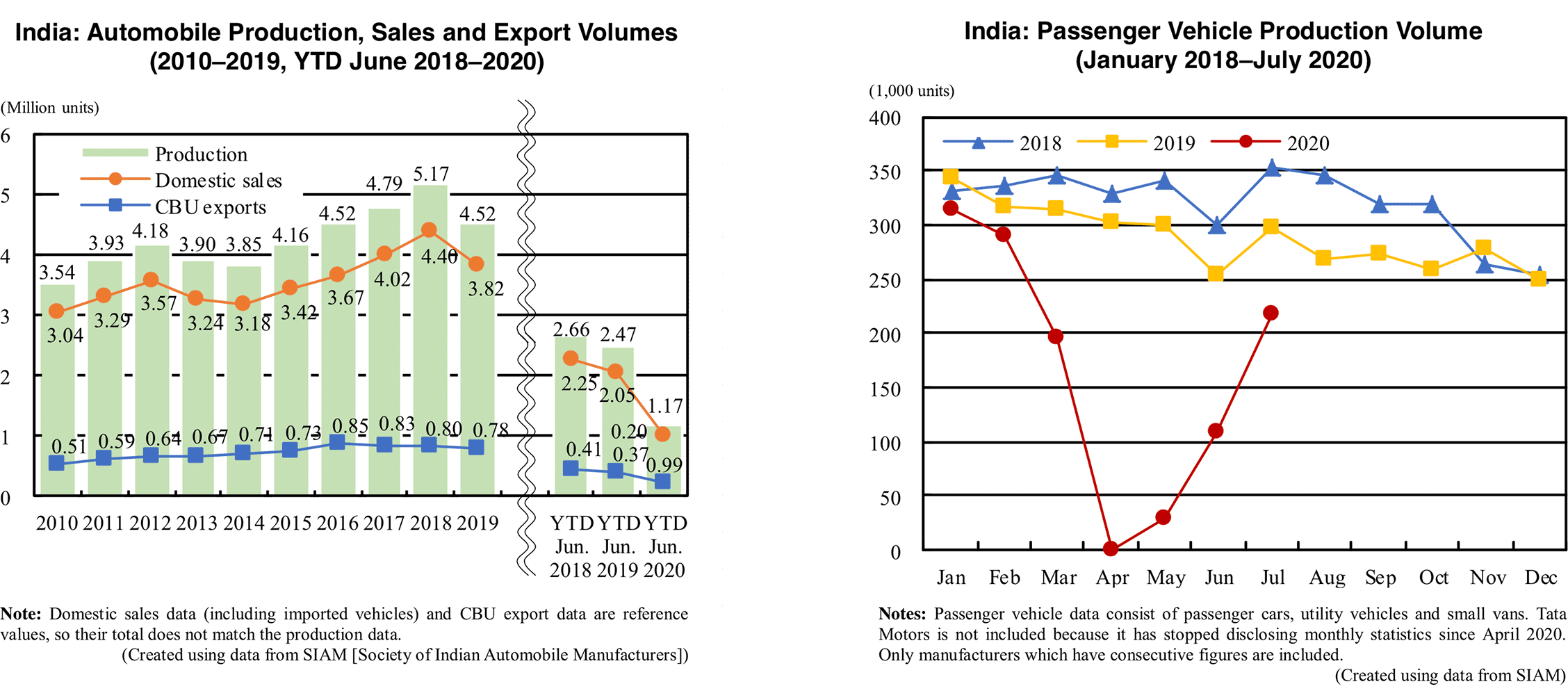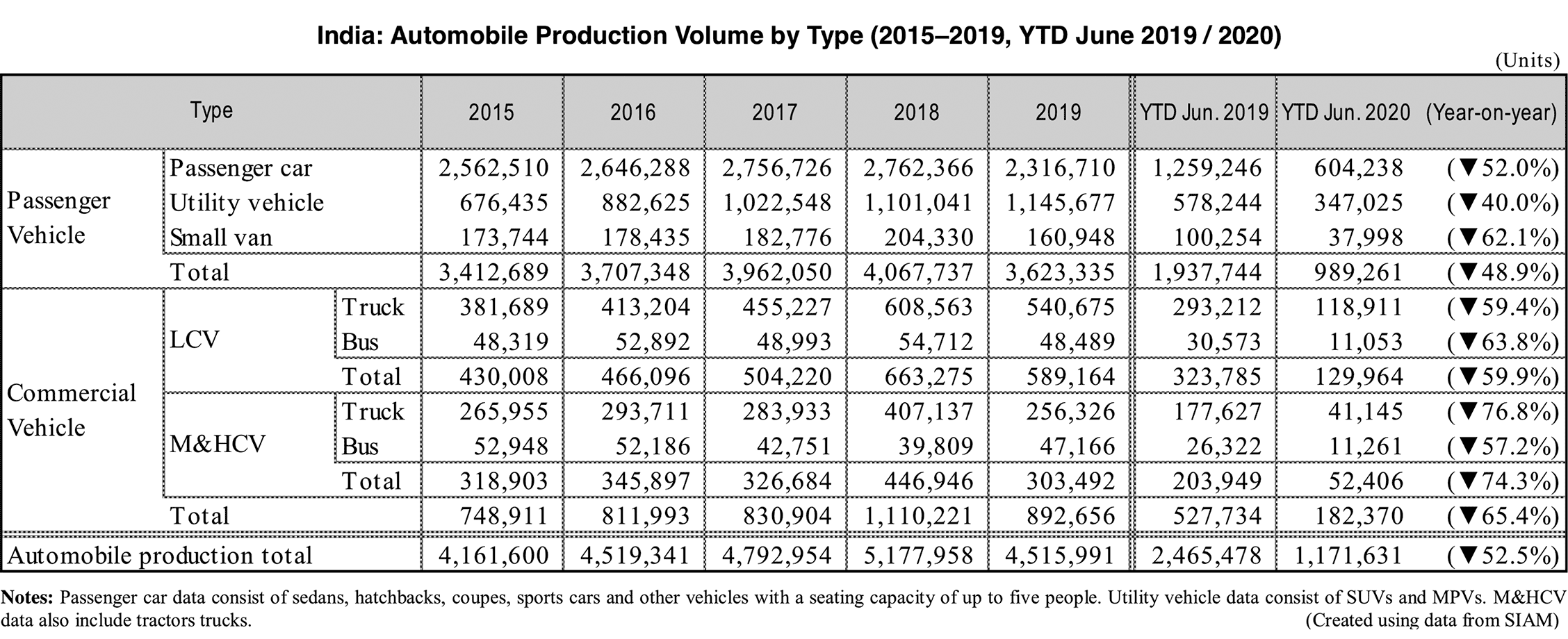 Looking at production data by manufacturer, the rate of decline of all automakers ranged from 40% to 70%. Market-leader Maruti Suzuki fell 46.9% to 467,000 units, while Hyundai, ranked second, decreased 51.6% to 170,000 units. Two local manufacturers, Tata Motors and Mahindra & Mahindra dropped over 60%, going down 63.5% and 62.3% respectively. Kia, which began production in India in August 2019, manufactured 58,000 units in the first half of 2020. Thanks to solid sales of the Seltos, Kia ranked fifth among all manufacturers and third in the passenger vehicle segment. Renault's rate of decline was 17.8%, relatively low compared to other manufacturers thanks to brisk sales of the Renault Triber which went into production in the second half of 2019.
In the first six months of 2020, exports dropped 46.9% to 199,000 units. Due to the pandemic, sales worsened at major export markets such as Latin America and the Middle East.