AAA weekly
2021-07-26
Copyright FOURIN, Inc. 2023
Honda Motor in Thailand: New City Shows Strong Sales Performance
Honda Motor is expanding the product lineup of the City series in Thailand. The City is a sedan model intended for emerging markets. The 5th generation model was launched in November 2019, followed by its hatchback version in November 2020. The new-car effect of the new City is significant. Honda gained a 27.1% share in the Thai passenger vehicle market in 2020, recapturing top position from Toyota Motor. Honda has also added HEV models to both the sedan and hatchback versions of the City, strengthening its product appeal.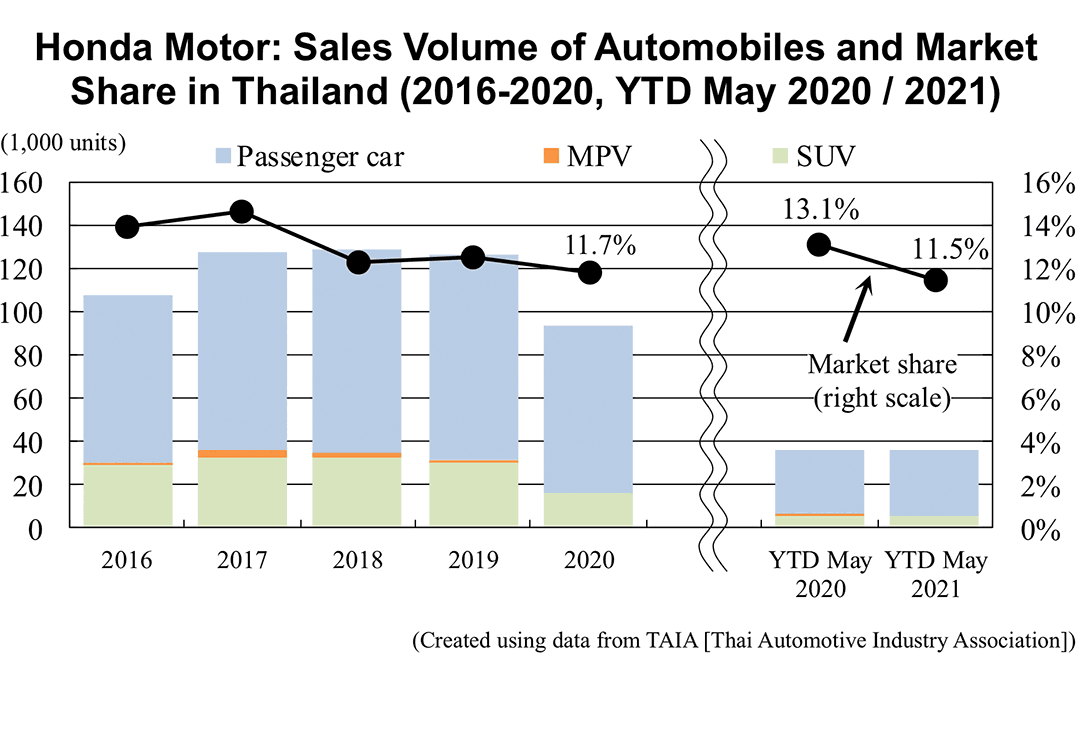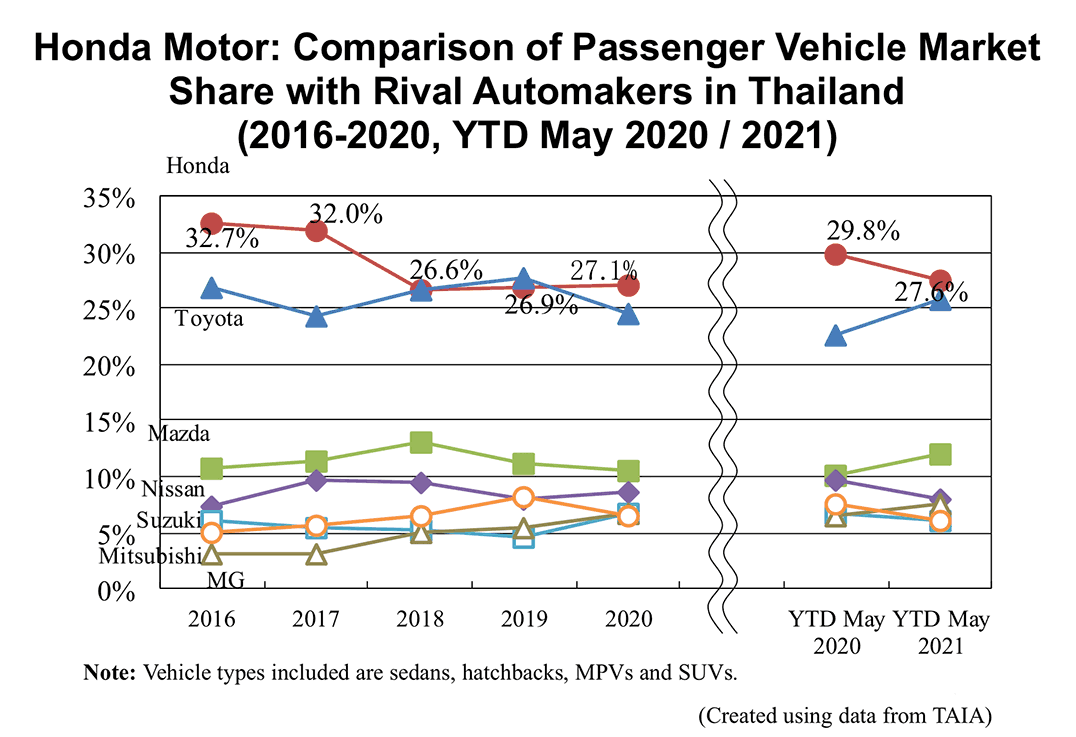 The City hatchback is positioned as the successor to the Jazz. For this reason, the model name of Honda's sedan and hatchback for emerging countries has been unified into City. The City hatchback shares the powertrain, front exterior design and interior with the City sedan, while newly adopting Ultra Seat, which ensures flexible luggage space. In the first five months of 2021, 8,909 units of the City hatchback were sold in Thailand, making it the best-selling model during the same period.
In addition, HEVs were additionally introduced. The sedan model was launched in November 2020 and the hatchback version was released in June 2021. Both combine the two-motor hybrid technology e:HEV with a 1.5L i-VTEC gasoline engine. The HEV models are only available in the sporty RS grade. Honda's share of the Thai passenger vehicle market is on a recovery trend, but due to the prolonged impact of the coronavirus, sales in 2020 fell 26.1% compared to the previous year. In the first five months of 2021, sales were on par with the same period of the previous year. It is likely that unit-based recovery will take some time.