AAA weekly
2020-02-17
Copyright FOURIN, Inc. 2023
India's Automobile Sales Drop in 28 Administrative Divisions Out of 33 in YTD September 2019
This report summarizes India's domestic car sales broken down to regions and administrative divisions from January through to September 2019. In each of the four regions, sales declined around 15–16%. Out of India's 33 states and union territories, sales dropped in 28. The slowdown in economic growth and rising vehicle prices have led to a stall in vehicle sales, not just in some regions, but throughout India.
Looking at administrative divisions, India's largest market Maharashtra state fell 20.4% to 293,000 units. The number of vehicles dropped by about 75,000 units the largest drop in all states. India's second and third largest markets Uttar Pradesh state and Gujarat state decreased 13.9% to 263,000 units and 16.9% to 227,000 units respectively.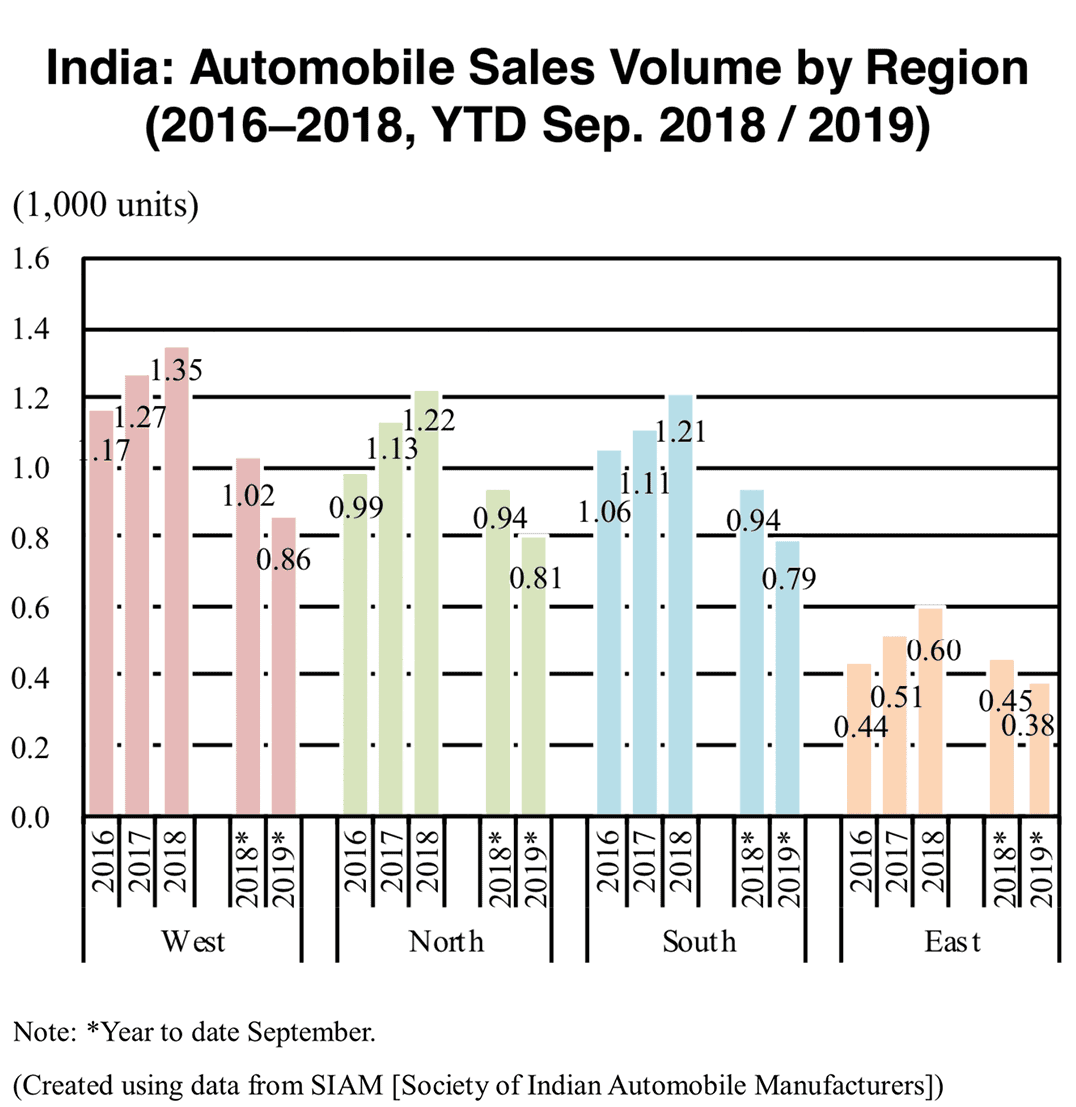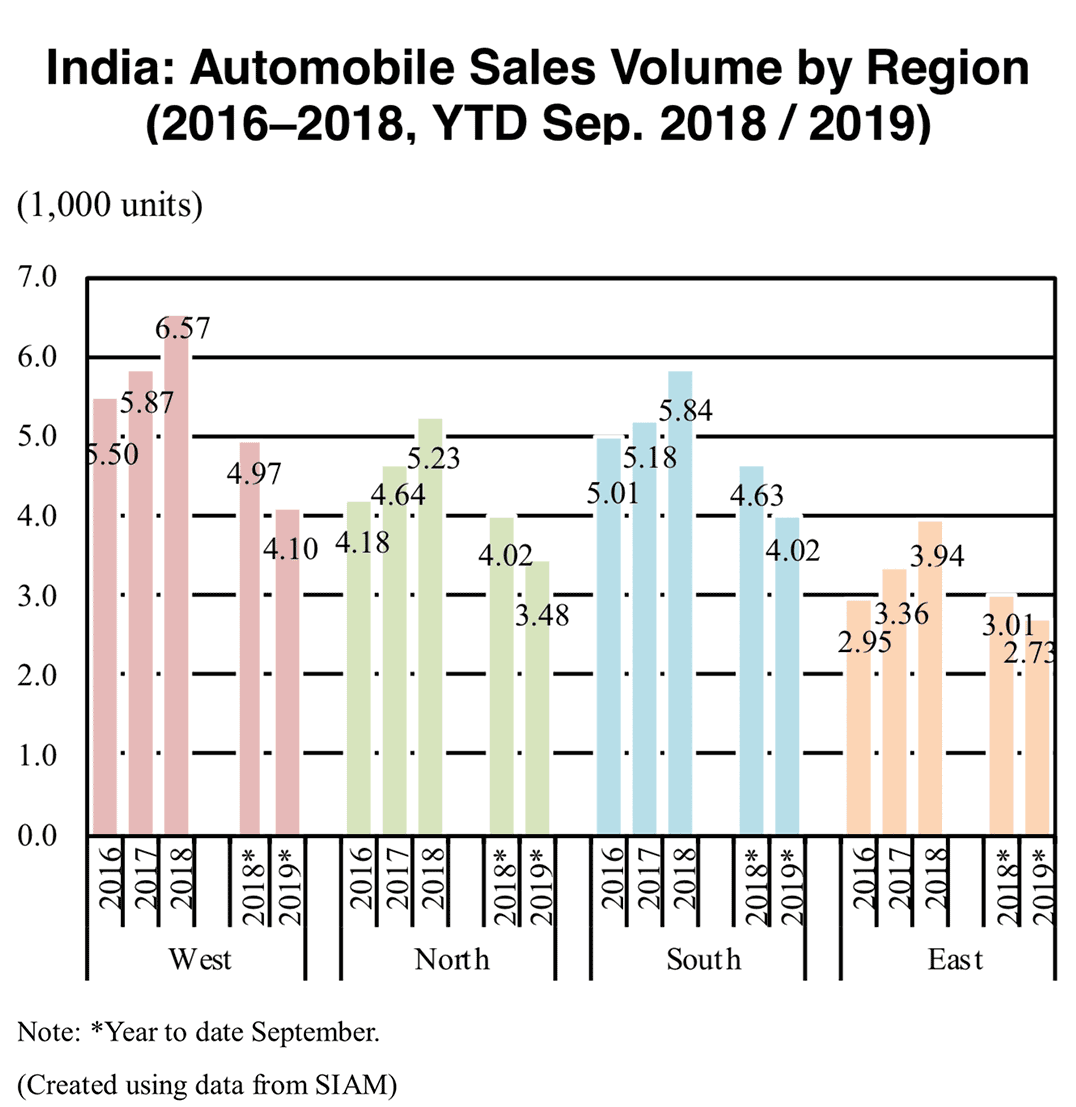 ---
While major brands decreased across the board in all regions and administrative divisions, in terms of market share, Maruti Suzuki, the largest player, maintained its top position in 32 administrative divisions except in Arunachal Pradesh. Motorcycle sales also decreased in all four regions from January through to September 2019. Out of the four regions, Western India witnessed the highest decline, down 17.4%, due to significant drops in Maharashtra, down 25.2%, and Gujarat, down 28.1%, states. Uttar Pradesh, India's largest motorcycle market fell 8.8%.