AAA weekly
2020-10-26
Copyright FOURIN, Inc. 2023
Malaysia's Automobile Sales in the First Half of 2020
In the first half of 2020, Malaysia's automobile sales dropped 41.1% compared to the same period of the previous year to 175,000 units. Due to the spread of the new coronavirus infection, economic activity was suspended for about a month and a half from the end of March 2020, resulting in a significant decrease. Although the economic downturn is inevitable, the government's tax exemption measure for automobile sales from June to December 2020 is expected to improve sales in the second half of 2020.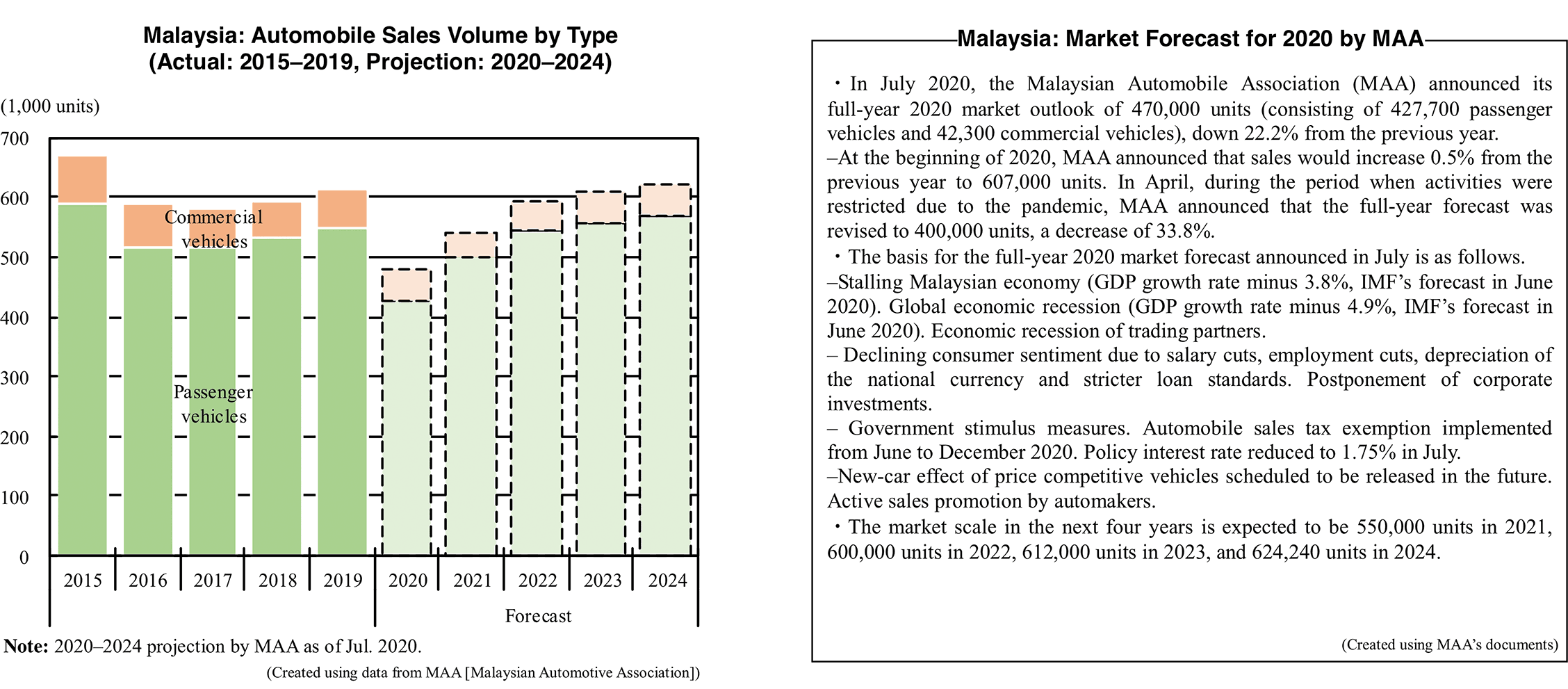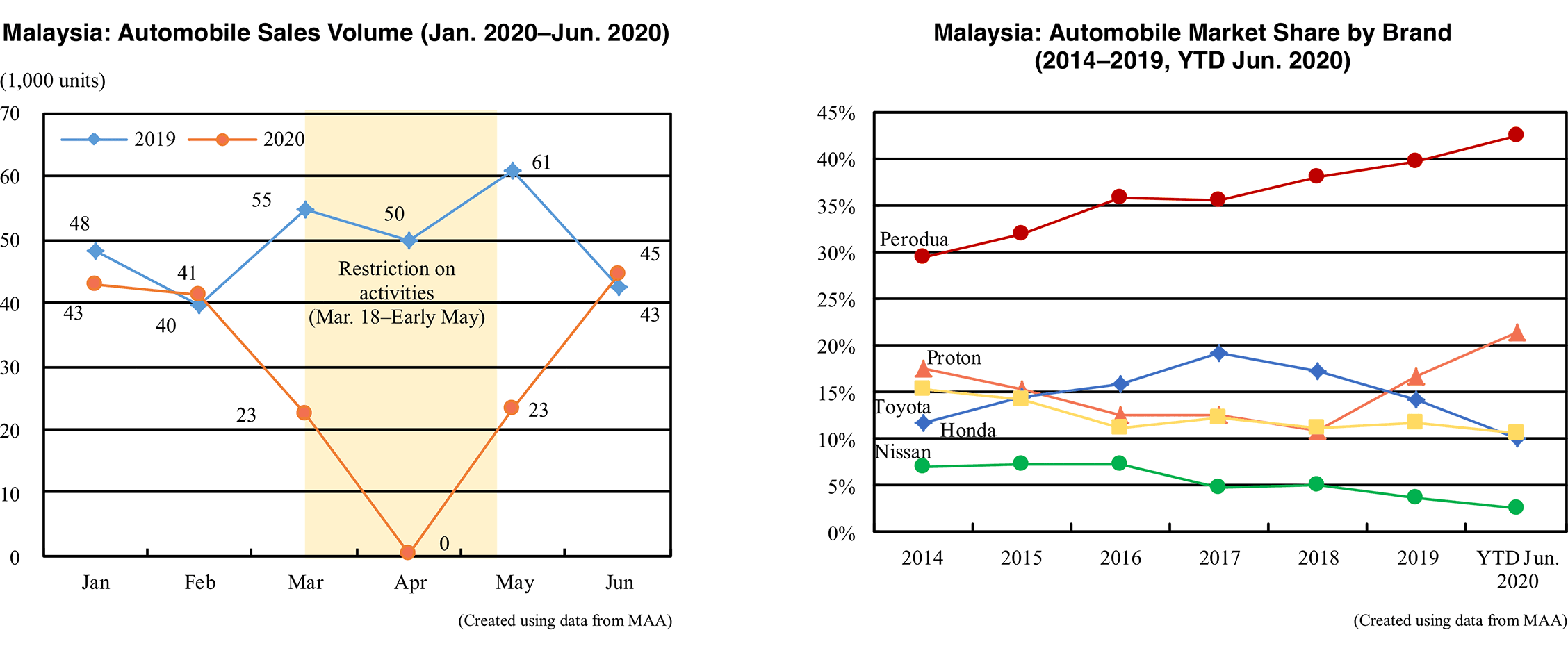 Looking at sales data by brand, the combined market share of the two national automakers, Perodua and Proton, is 63.7%, widening the gap with other brands. The country's leading manufacturer Perodua dropped 39.1% to 74,000 units, but the rate of decline of passenger cars, which have the highest popularity in Malaysia, was only 35.5%. As a result, the automaker's market share increased to 42.5%. Malaysia's second largest automaker Proton decreased 14.8% to 37,000 units, its market share dropping 21.2%. Driven by the fully-redesigned Saga, launched in August 2019, Proton's passenger car sales increased 10.4% to 28,000 units, lowering the rate of decline of overall sales. The top two were followed by three Japanese automakers. Toyota dropped 41.7% to 18,000 units, Honda declined 61.3% to 17,000 units and Nissan fell 57.8% to 4,000 units.
Regarding the market outlook for the full year of 2020, the Malaysian Automobile Association (MAA) announced in July 2020 that the association's market forecast is 470,000 units. The forecast announced at the beginning of the year was lowered from 607,000 units to 400,000 units in April, but it was upwardly revised in July in consideration of measures such as the temporary reduction of automobile sales tax. Sales tax on automobiles is normally 10% but the above-mentioned measure reduced it to 0% on vehicles locally assembled from CKD kits and to 5% on vehicles which are imported in CBU form, giving an advantage to locally-assembled models.