AAA weekly
2020-04-27
Copyright FOURIN, Inc. 2022
Taiwan's Automobile Market in 2019: Overall Sales Increased 1.1% to 440,000 Units
Taiwan's automobile market grew 1.1% year-on-year in 2019 to 440,000 units. The market maintained a high level of around 440,000 units for the fourth consecutive year since 2016. However, looking at the breakdown by origin, the number of locally-produced vehicles decreased 3.3% to 225,000 units, while the number of imported vehicles increased 6.1% to 215,000, imported vehicles accounting for 48.8% of all sales. The difference between the number of locally-produced vehicles and imported vehicle shrank to about 10 thousand units. It is likely that the sales ratio of imported vehicles will exceed 50% in 2020.
Looking at sales by vehicle type, passenger cars dropped 5.6% to 170,000 units. While most passenger car segments declined, the C segment inched up 0.2% thanks to sound sales of Taiwan's best-selling model the Corolla Altis. Recreational vehicles, a category that consists of SUVs, MPVs and station wagons, increased 5.6% to 217,000 units. Of which, SUVs went up 9.0% to 172,000 units, accounting for around 40% of Taiwan's entire vehicle market. Commercial vehicles increased 6.5% to 53,000 units.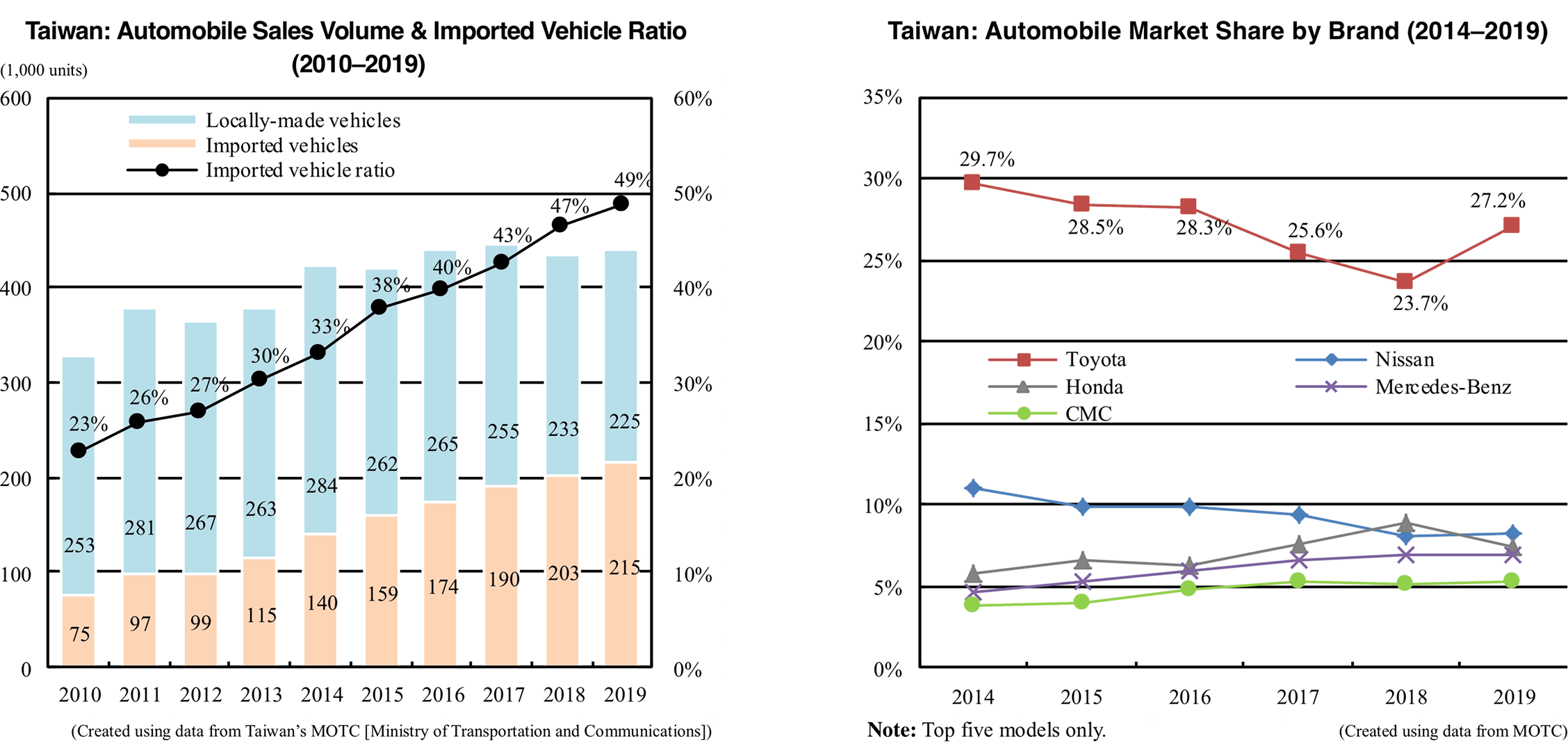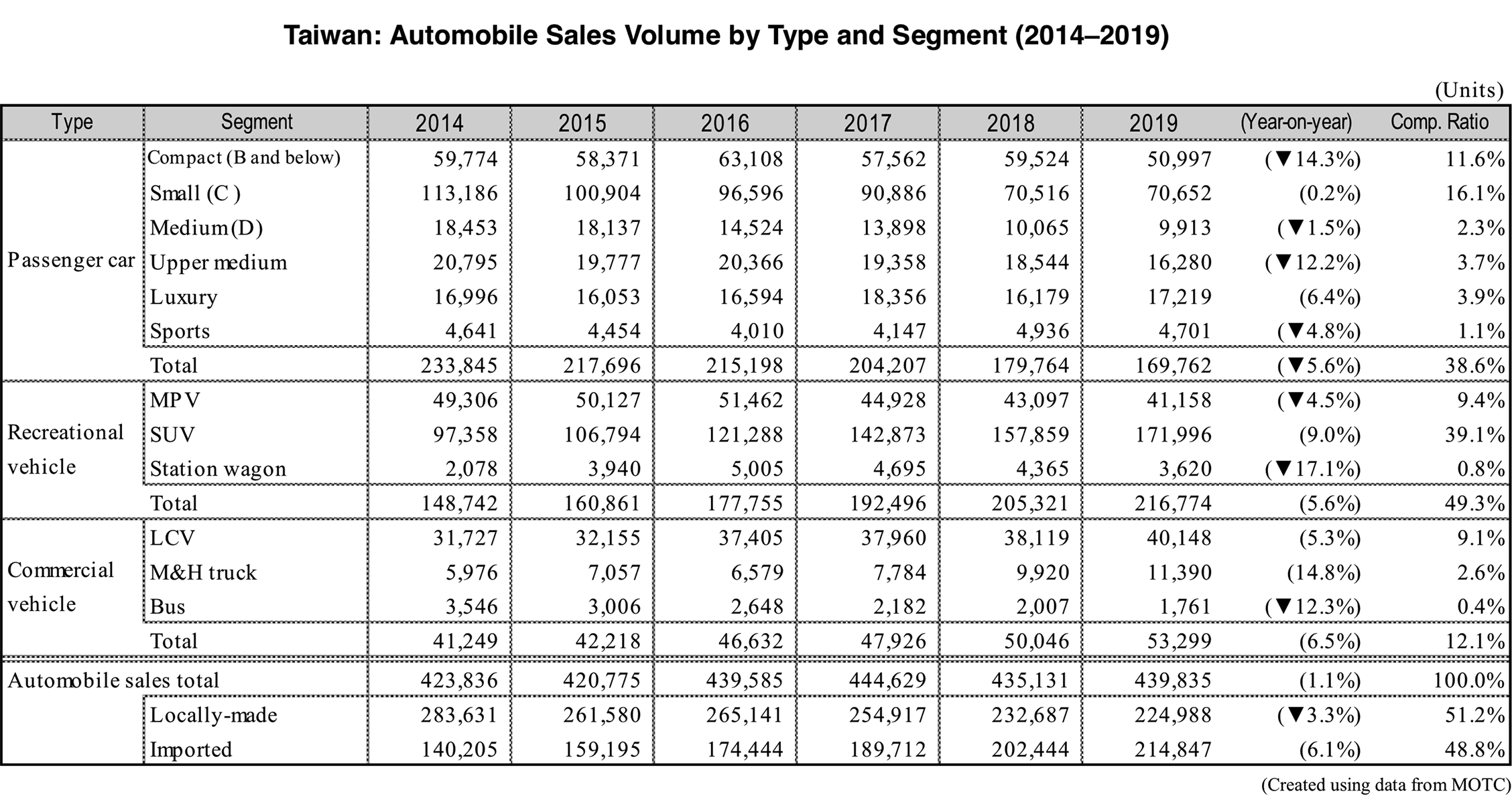 Looking at sales by brand, Taiwan's leading brand Toyota went up 16.2% to 120,000 units, raising market share 3.5pp to 27.2%. Two fully-redesigned models are credited for Toyota's strong performance the Corolla Altis and RAV4, going up 9.9% to 31,000 units and 57.6% to 30,000 units respectively. Nissan rose 2.9% to 36,000 units, benefitting from strong performance of the Kicks, launched in October 2018, which sold 17,000 units in 2019. As for other models, the Lexus and Ford increased double digits, while the Honda, Mitsubishi and Luxgen performed poorly.
The market in 2020 is expected to remain at the same level or slightly decrease from the previous year. Taiwan's Hotai Motor, which engages in the production and sales of the Toyota brand, predicts that the overall market will be around 435,000 units. Meanwhile, another local automaker Yulon Motor, which manufactures and sells Nissan models, forecasts that sales will slightly drop to 432,000 units.