AAA weekly
2020-06-08
Copyright FOURIN, Inc. 2023
Thailand's Automobile Exports Fall 8% YOY to 1.05 Million Units in 2019
Thailand's automobile exports (CBUs only) decreased 7.6% year-on-year in 2019 to 1.054 million units, declining for the fourth consecutive year. Exports to Oceania, which is a major export destination of Thailand, fell sharply for the first time in seven years since 2012. The appreciation of the Thai currency since mid-2019 has adversely affected the exports of CBUs. In 2020, global demand is expected to further decline due to the new coronavirus, resulting in additional drop in exports.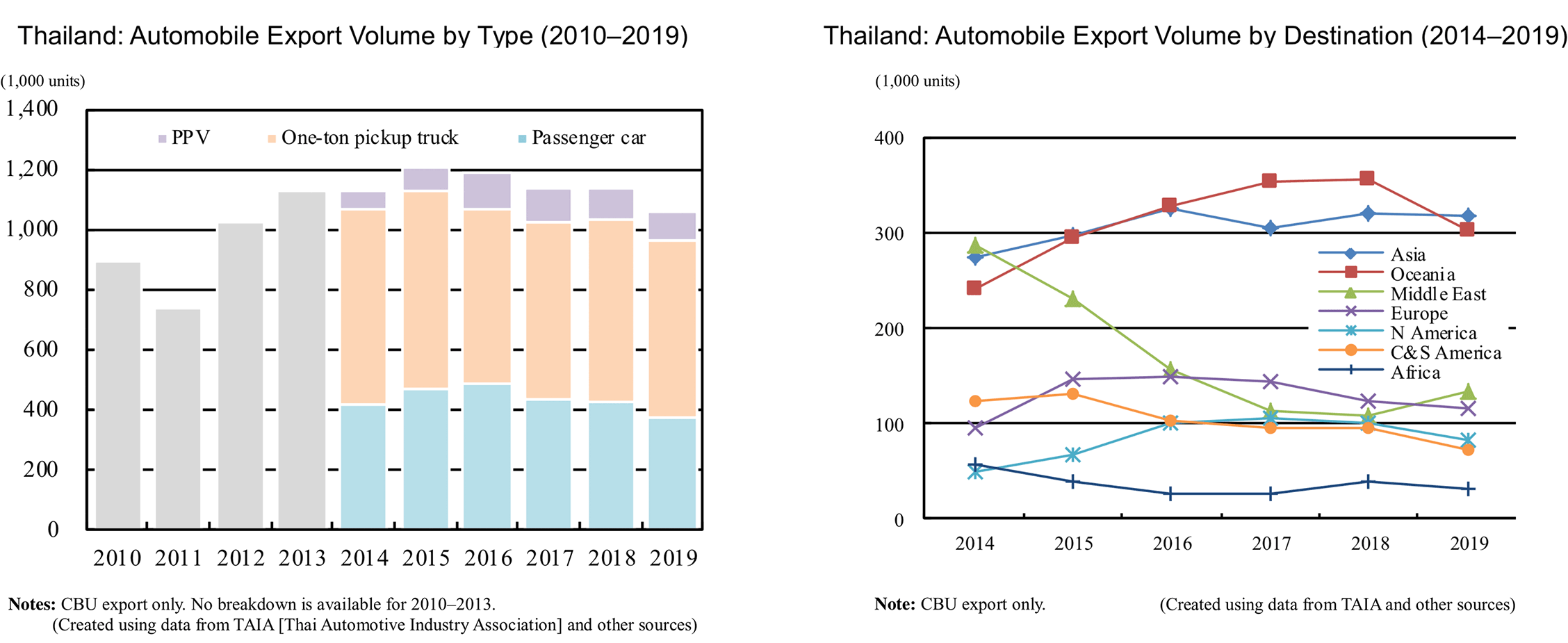 Looking at exports by vehicle type, passenger cars fell 12.6% to 367,000 units. While Mitsubishi and BMW increased passenger car exports, all other brands declined double digits. One-ton pickup trucks, whose production is concentrated in Thailand by most automakers, declined 3.0% to 593,000 units. Pickup passenger vehicles (PPVs, pickup truck-based SUVs) decreased 14.2% to 94,000 units.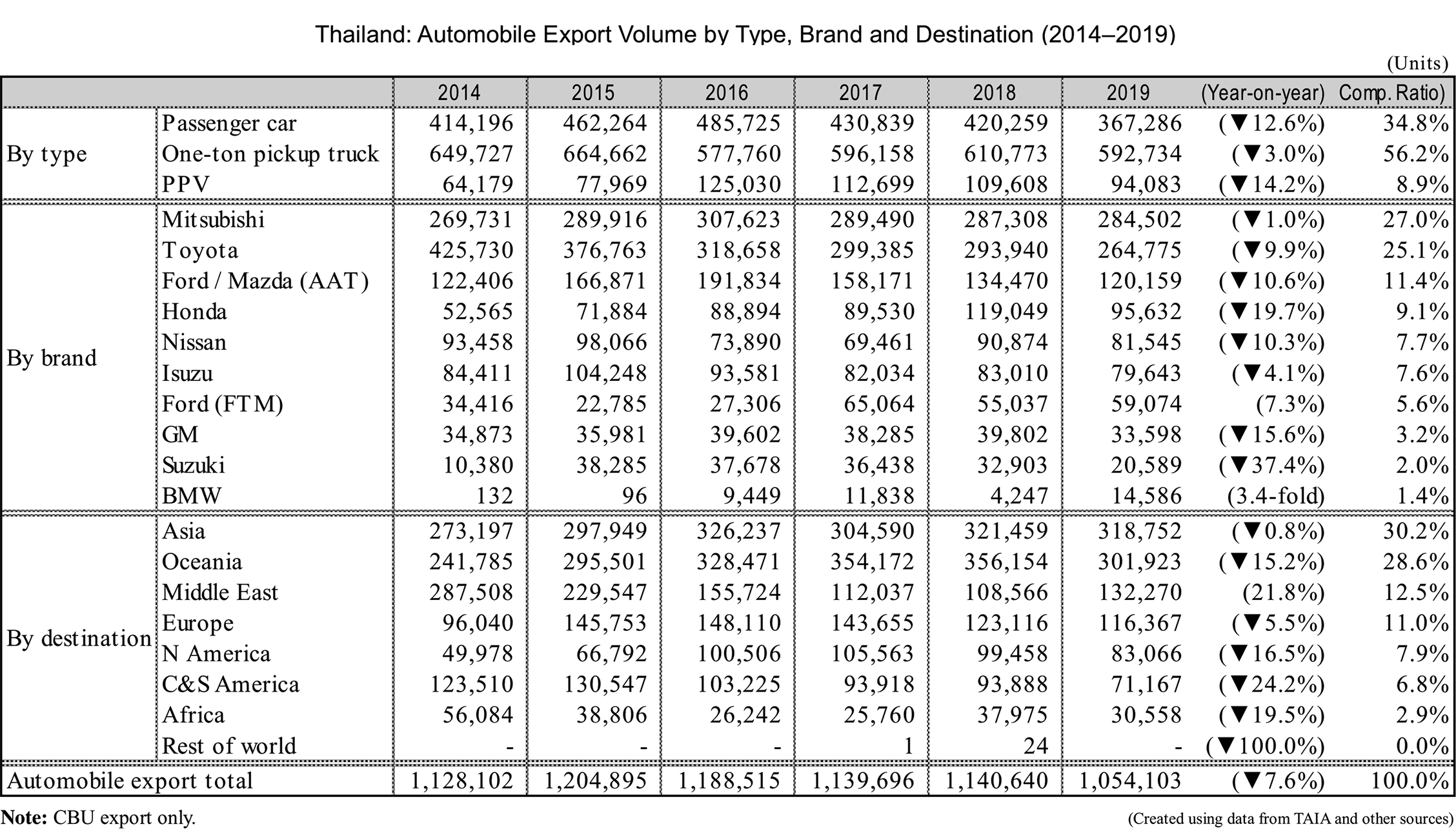 By destination, sales to exports to Thailand's largest destination Asia fell 0.8% to 319,000 units. Exports to Oceania decreased 15.2% to 302,000 units due to the contraction of the Australian market. Elsewhere, exports to the Middle East rose 21.8% to 132,000 units, becoming the only export destination to grow in 209. Meanwhile exports to Europe, the Americas and Africa fell below the previous year's levels.

By brand, market-leader Mitsubishi fell 1.0% to 285,000 units. Although exports of pickup trucks fell 1.9% to 138,000 units and PPVs declined 15.3% to 34,000 units, passenger cars, which include the Mirage and Attrage, increased 5.7% to 112,000 units. For this reason, the rate of decline was minimal. Mitsubishi's exports surpassed Toyota on a unit basis in 2019, making it the largest exporter.