AAA weekly
2020-07-20
Copyright FOURIN, Inc. 2023
Nissan Motor Plunges into the Red in FY 2019 for the First Time in 11 Years
In fiscal 2019, Nissan Motor's sales revenue dropped 14.6% year-on-year to 9.87 trillion JPY and operating profit was in the red at minus 40.5 billion JPY. Operating profit plunged into the red for the first time since the Lehman crisis in 2008. In fiscal 2019, the company recorded a loss of 671.2 billion JPY due to structural reform expenses and impairment loss. Nissan plans to reduce fixed costs by 300 billion JPY in fiscal 2020 compared to fiscal 2018. In preparation for future growth, in addition to reducing fixed costs, the company will also reduce production capacity and narrow down its product lineup. Operating profit margin is aimed to exceed 2% in fiscal 2021 and reach 5% in fiscal 2023.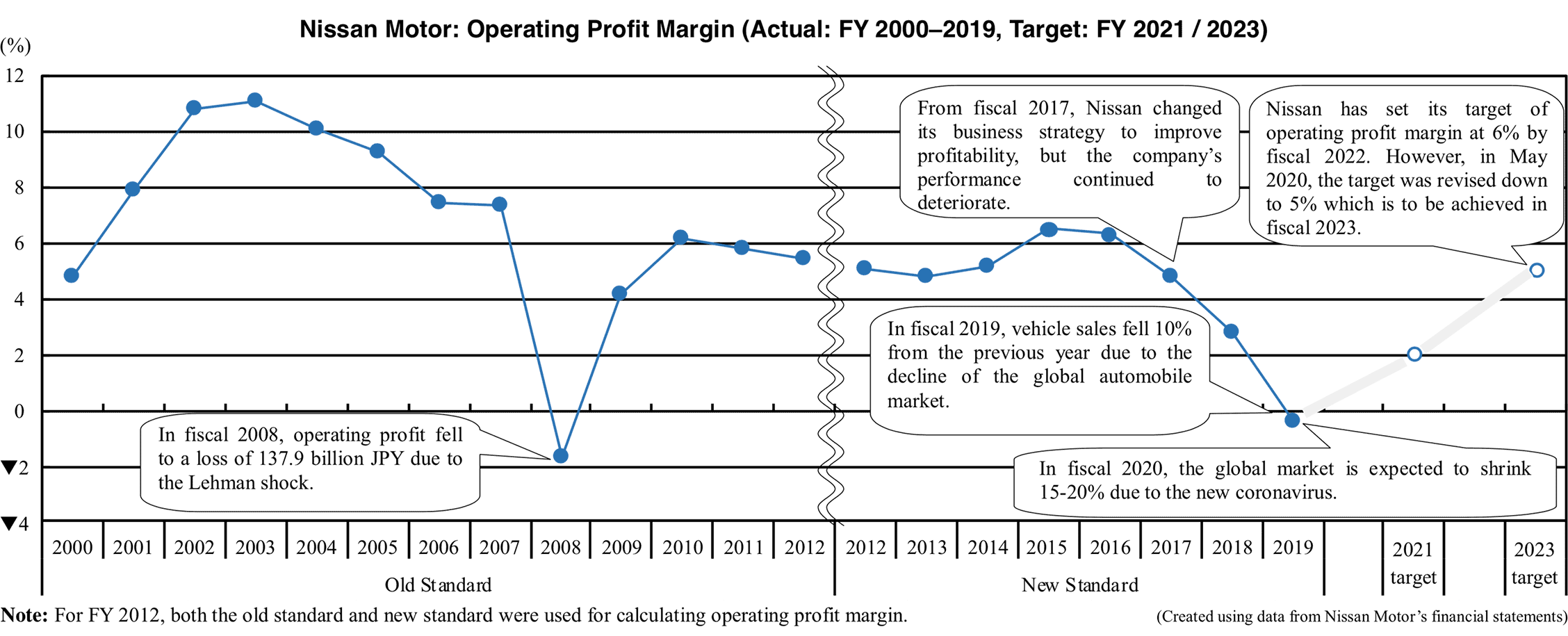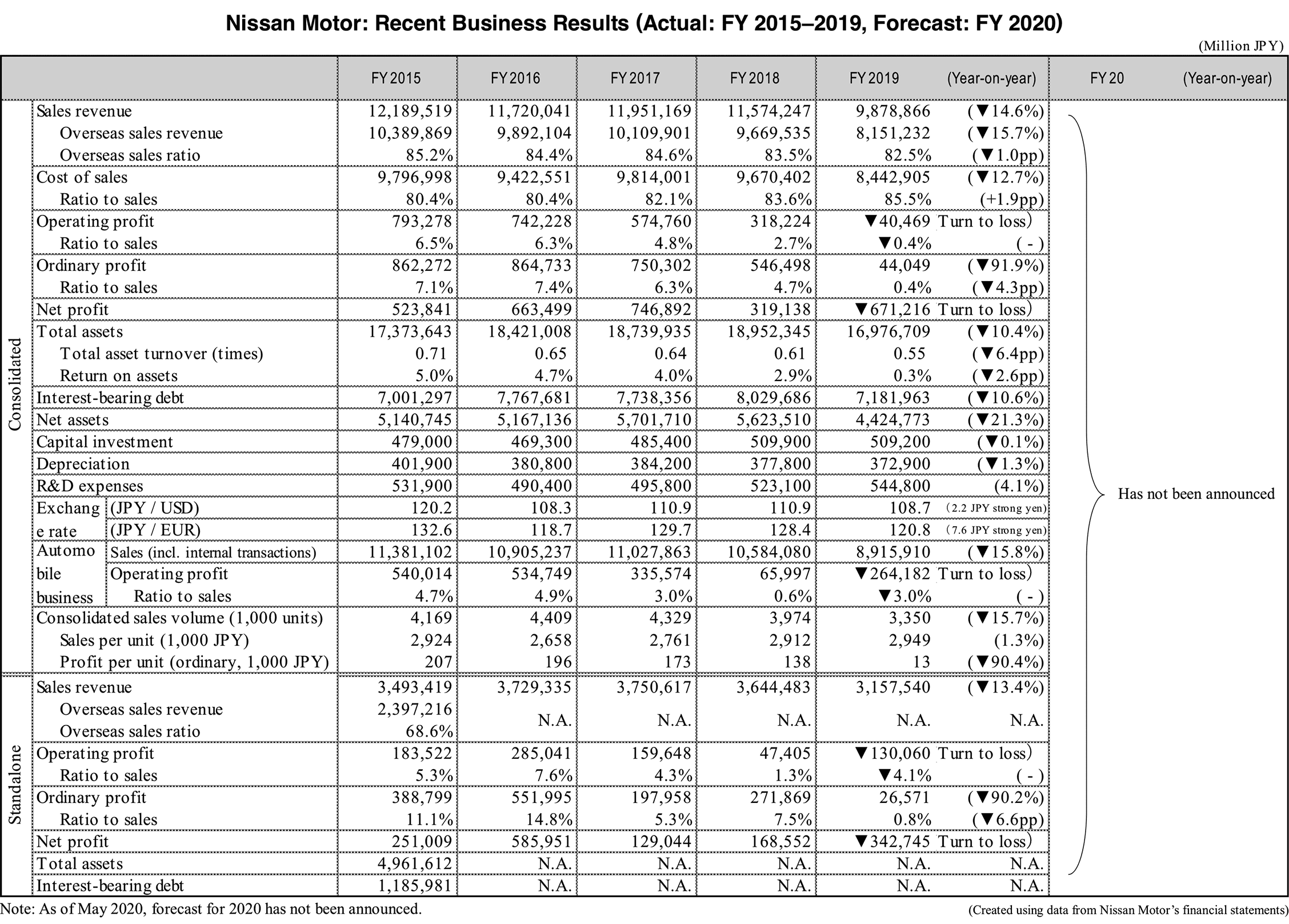 Looking at factors affecting operating profit in fiscal 2019, although combined selling and purchasing costs dropped 167.4 billion JPY, volume and composition fell 292.3 billion JPY due to decrease in sales. In addition, foreign exchange fluctuation, regulation compliance and raw materials cost 161 billion JPY, and R&D and production cost as well as other expenses took away 55.9 billion JPY and 16.9 billion JPY respectively. As a result, operating profit in fiscal 2019 decreased 358.7 billion JPY from the previous year, dropping into the red. In addition, an extraordinary loss of 603.0 billion JPY was recorded due to compensation expenses, impairment of fixed assets and impairment loss of business assets due to reduction in production capacity.
In fiscal 2019, sales decreased double digits in all markets, leading to worsening profits. Nissan expects the global market to fall 15-20% in 2020 due to the outbreak of the new coronavirus. As a result, the market climate is forecast to remain gloomy.