AAA weekly
2021-02-08
Copyright FOURIN, Inc. 2023
Thailand: BOI Promotes EV Production Measures While Waiting for the Market Recovery
The Thai automobile market in 2020 is projected to decrease by 24% year-on-year to 770,000 units. Under the pandemic, the impact of the new coronavirus spread was minor compared to other emerging countries since Thailand has not been in a position to implement a strict lockdown so far. However, its economy has been significantly deteriorating due to the fact that Thai is highly dependent on exports and tourism. This also led to a remarkable drop in the new car demand.
The automobile market in 2021 is expected to increase by 9% year-on-year to around 840,000 units. The gradual economic recovery is also expected as the Office of the National Economic and Social Development Council (NESDC) estimates the GDP growth rate in 2021 to be 3.5-4.5%. Yet, it is considered to take some time to return to the one-million-unit standard due to the influence of the ongoing pandemic.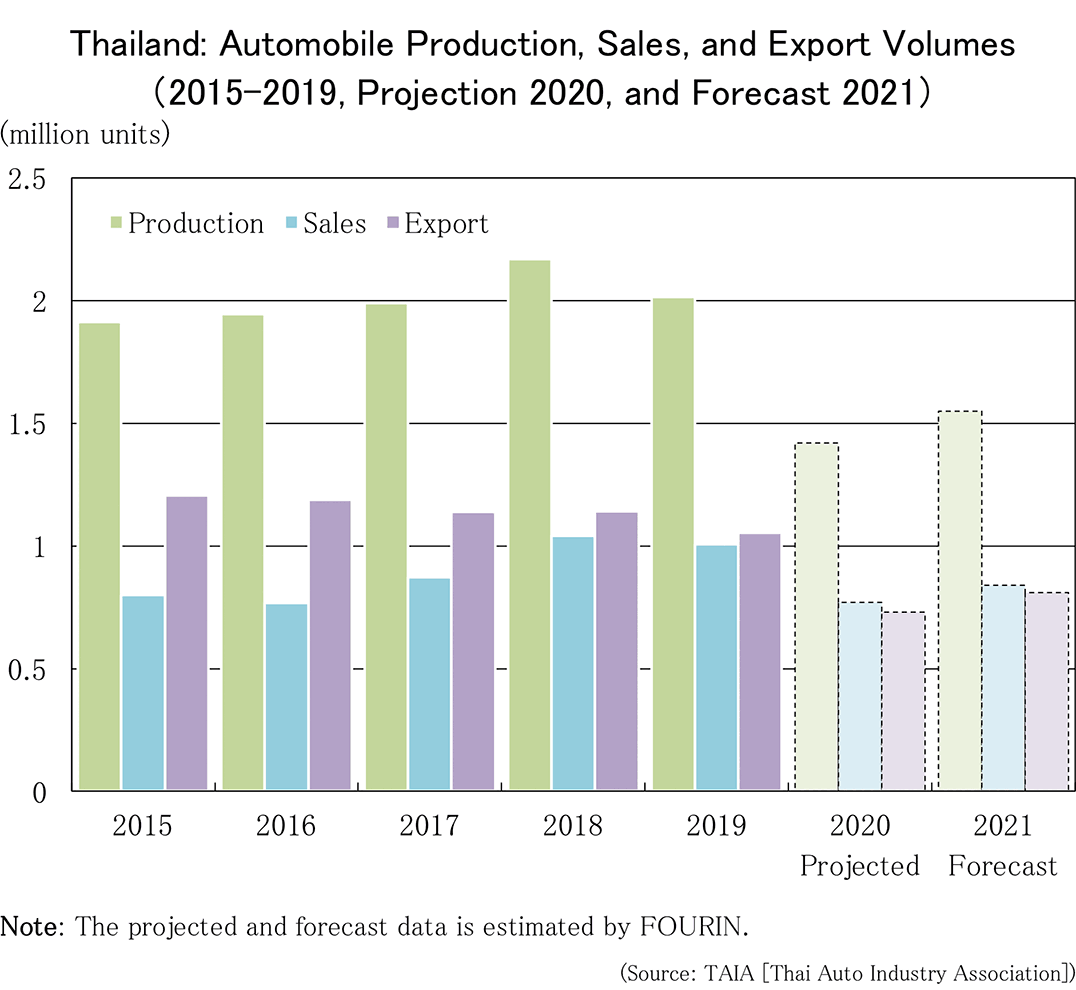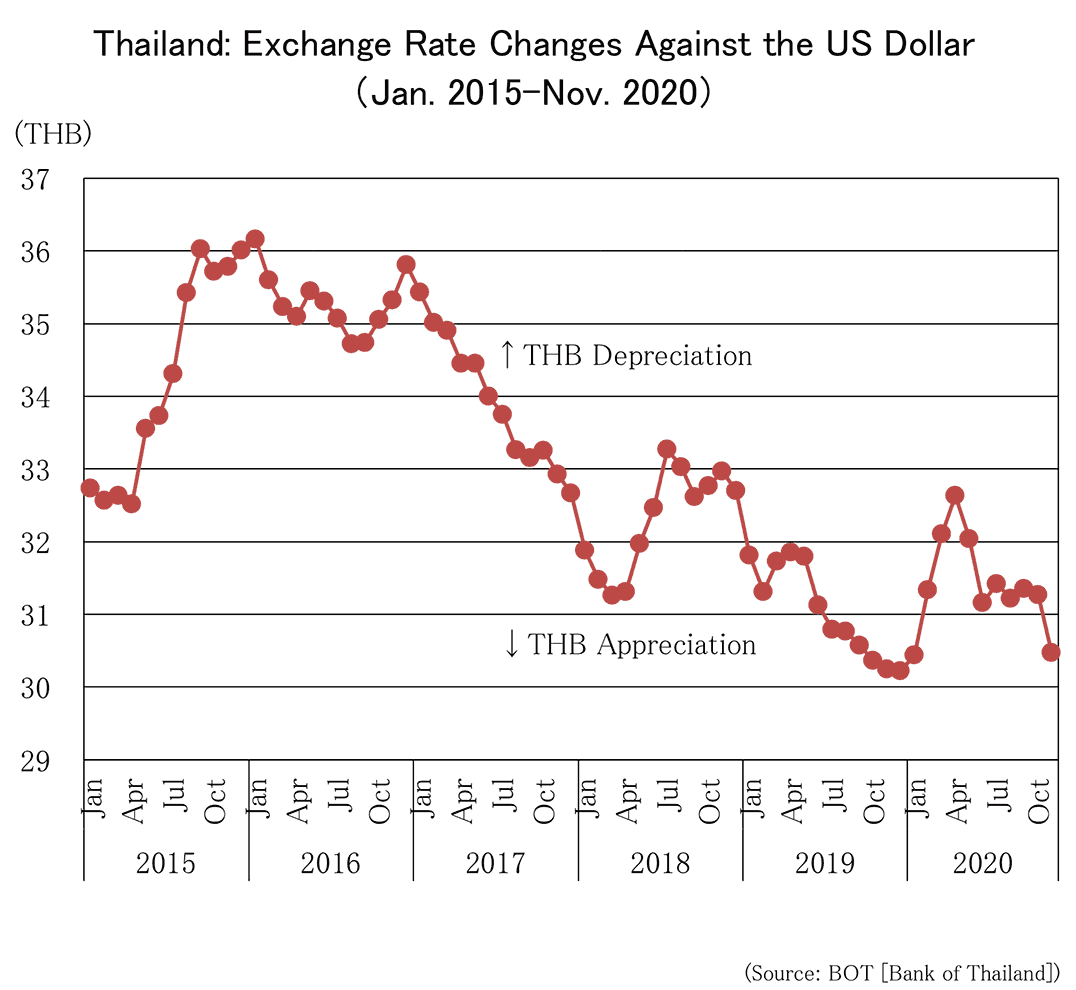 ---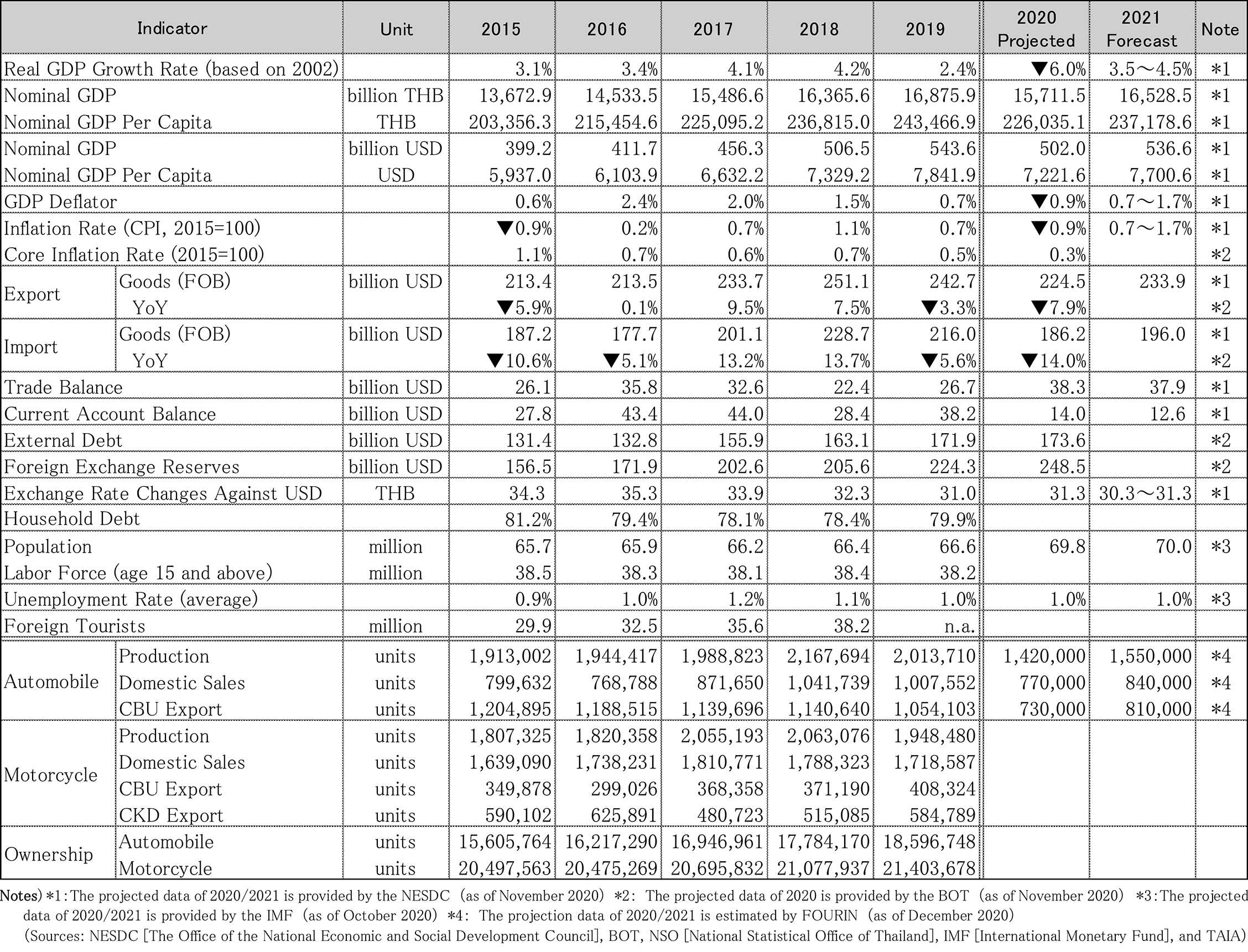 Regarding automobile production, automobile manufacturers voluntarily shut down their factories from April to June 2020 in response to the implementation of infection prevention measures and production adjustments. As a result, the production volume fell, especially from April to June. From January to October 2020, it further decreased by 36.1% year-on-year to 110,000 units. However, the production volume gradually recovered in the latter half of the year. The Federation of Thai Industries (FTI) has raised its full-year forecast from 900,000-1.2 million units (estimated in June) to 1.3 million-1.4 million units (estimated in July).
One of the notable factors in the Thai automobile industry is a package of incentives for electric vehicles driven by the Board of Investment (BOI). In November 2020, the BOI announced a new measure to replace the existing electric vehicle (EV) production incentive measure that ended in 2019. The new measure also covers BEVs, PHEVs, and battery manufacturing.