AAA weekly
2021-07-05
Copyright FOURIN, Inc. 2023
Toyota Motor in Indonesia: Daihatsu's DNGA Platform-based Raize Entered the Market
In April 2021, Toyota Motor launched the Raize subcompact crossover in Indonesia. It was simultaneously launched with its sister model the Daihatsu Rocky. The Raize / Rocky is built on Daihatsu's new modular unibody automobile platform DNGA (Daihatsu New Global Architecture). It is the second time that the DNGA platform is introduced in a foreign market, following the Ativa, which is based on the Raize / Rocky, launched by Daihatsu's affiliate Perodua in Malaysia in February 2021. It is expected to be the driving force for Toyota's sales recovery in Indonesia, which has fallen sharply due to the outbreak of the new coronavirus.
The Indonesian market shrank in 2020 due to the pandemic and stricter screening of new car loans. As a result, Toyota's sales fell 51.4% in 2020. In 2021, sales were picking up in Indonesia thanks to the government's tax exemption measure on automobiles. The Raize / Rocky was introduced to take advantage of this tax break.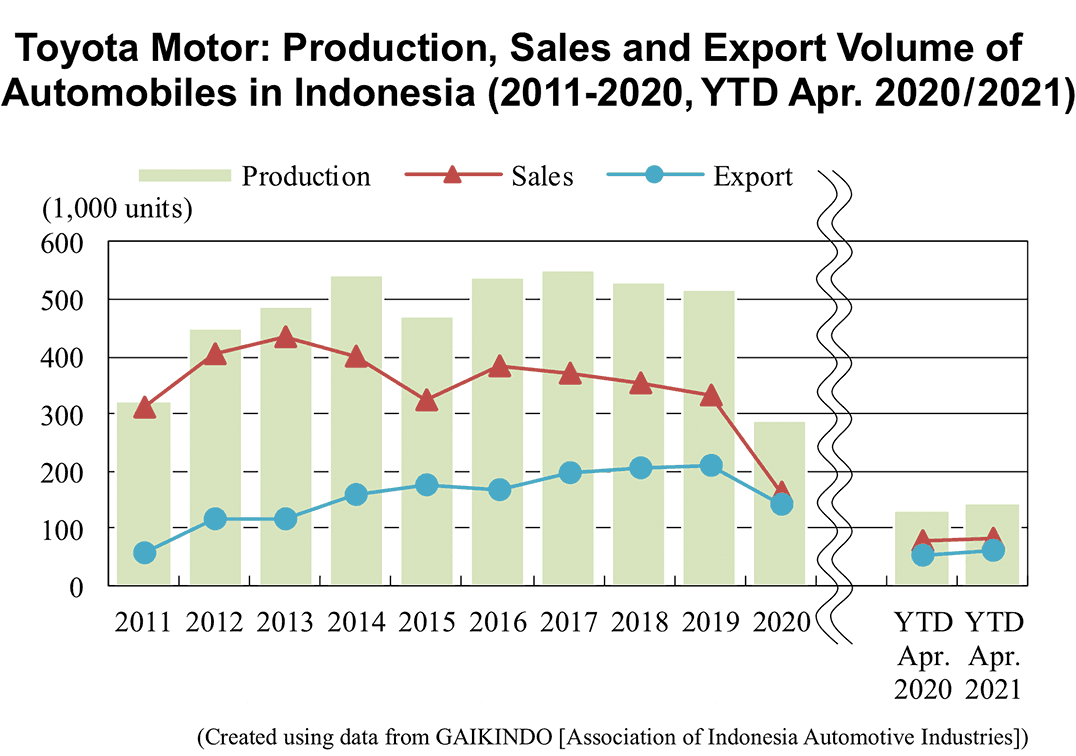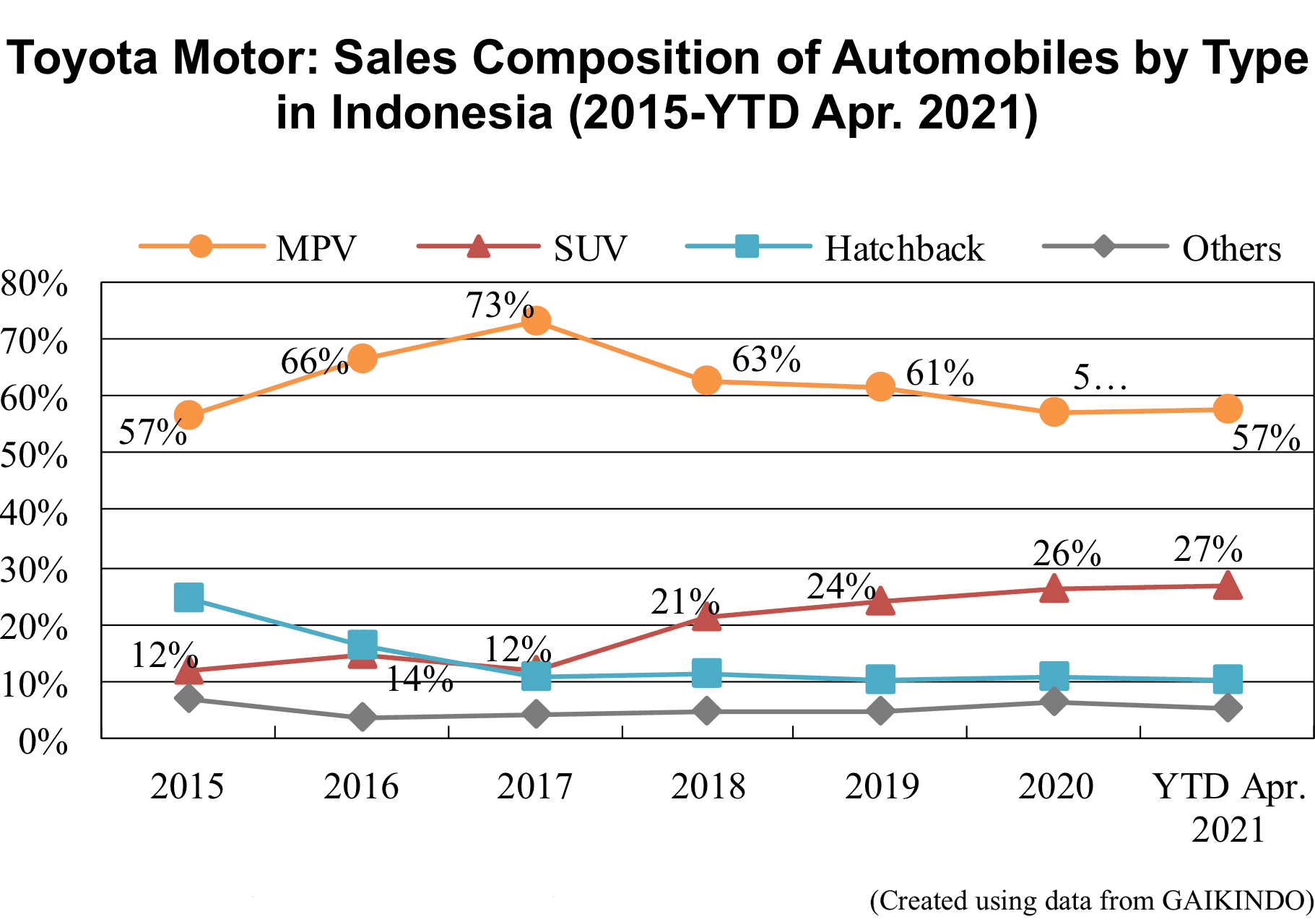 ---
The Raize released in Indonesia has the same basic design as the Japanese version of the model, including the platform, but there is a difference in the engine and transmission settings. In addition to the 1.0L turbocharged engine, which is shared with the Japanese version, a 1.2L naturally-aspirated engine, which has not been released at the time of writing this article, will also be introduced. As for the transmission, in addition to the D-CVT, similar to the Japanese version, a new 5-speed MT was also introduced. It is probable that the new powertrain settings were added in consideration of performance and price, with a view to expanding sales in Indonesia and other emerging markets in the future.
Toyota is also promoting the spread of EVs in Indonesia from a medium- to long-term perspective. In March 2021, Toyota announced a project called "Toyota EV Smart Mobility Project" with an aim to disseminate EVs in Indonesia. One of the objectives of the project is to deepen public awareness and understanding of electrification techniques and environmental issues.