AAA weekly
2020-08-31
Copyright FOURIN, Inc. 2023
2019 CAFC and NEV Credit Results of Automakers and Importers in China
In July 2020, China's Ministry of Industry and Information Technology (MIIT) released the corporate average fuel consumption (CAFC) and new-energy vehicle (NEV) credit status of 119 passenger vehicle manufacturers and 25 passenger vehicle importers for 2019. Combined positive CAFC credit amounted to 6.43 million while negative credit was 5.1 million. As for NEV credit, positive credit totaled 4.17 million and negative credit was 855,000. Compared to 2017, positive CAFC credit decreased 48.0% while negative credit tripled. Positive NEV credit increased 2.3 times compared to 2017, but year-on-year growth rate dropped sharply in 2019. The decline in positive CAFC credit is caused by the popularity of large models such as SUVs in which tend to have low fuel efficiency.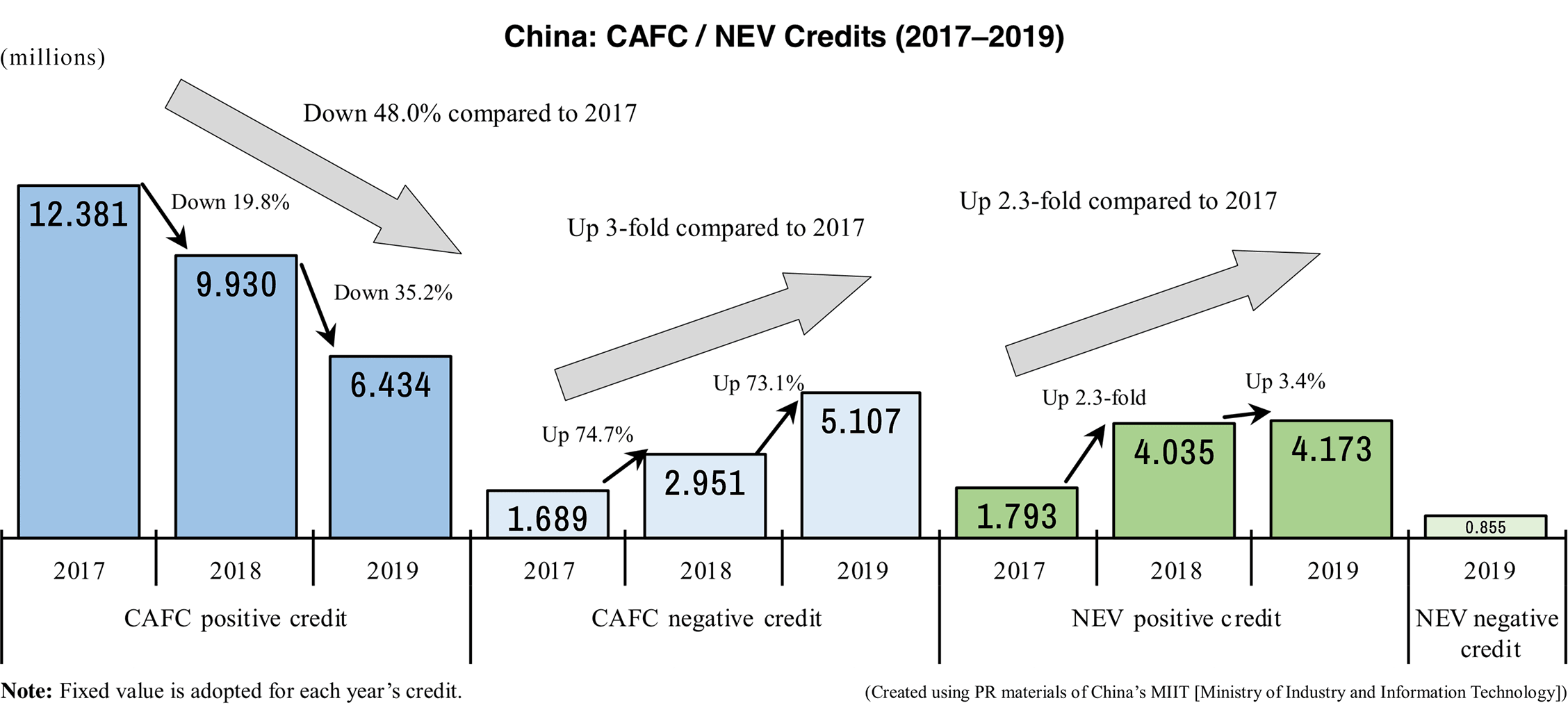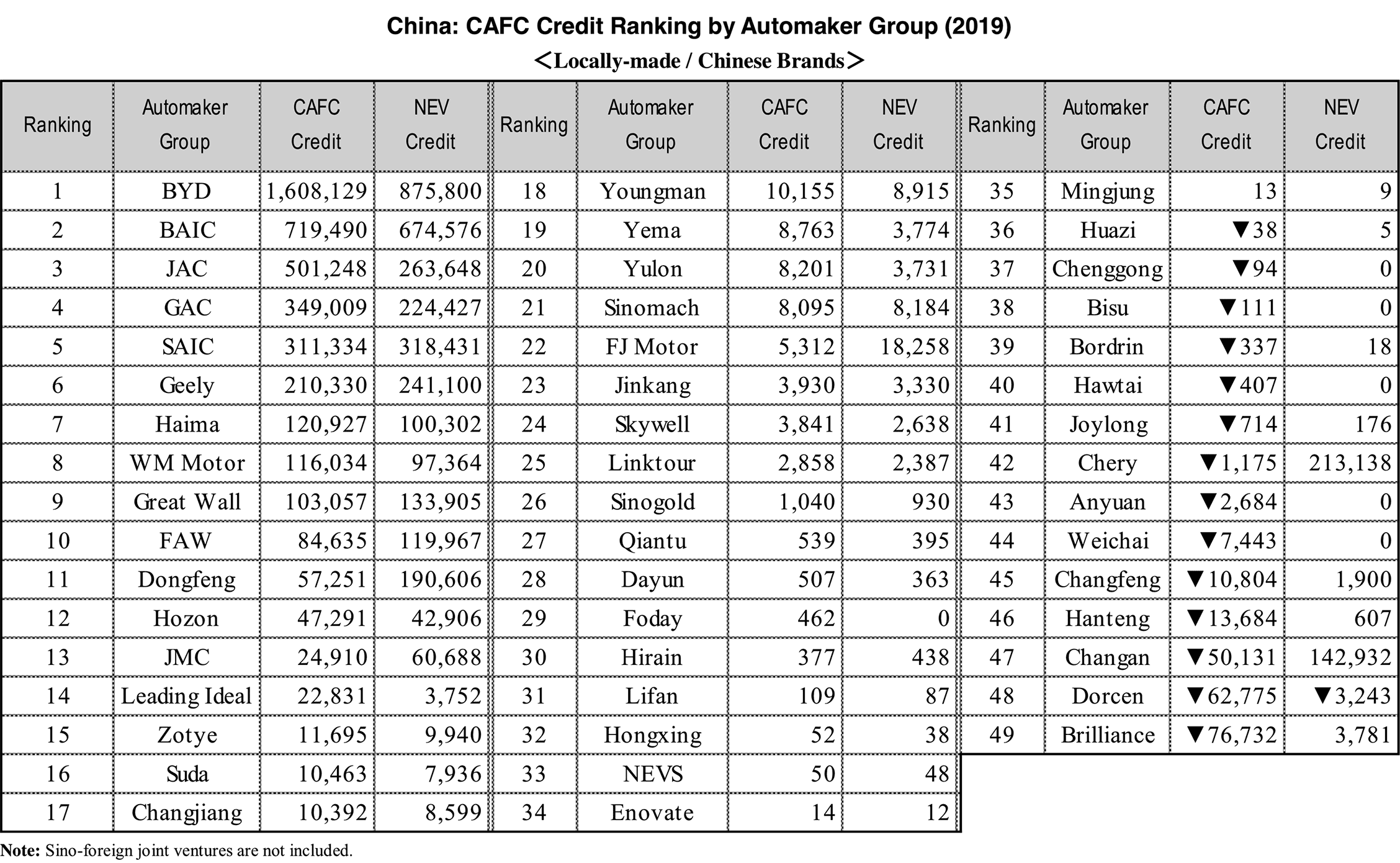 Of the 144 companies announced this time, 58 have achieved their CAFC credit target for 2019 while the other 86 have not. Companies that produce a large number of NEV models such as BYD, BAIC and JAC have high CAFC and NEV credit scores. The top-ranking companies are mostly Chinese. On the other hand, looking at companies with high CAFC and NEV credit deficit, there are mainly Sino-foreign joint ventures such as FAW-VW, SAIC GM and Beijing Hyundai. This is due to the fact that the NEV lineup of Sino-foreign joint ventures is still small compared to Chinese automakers.
In July 2018, MIIT launched the trading system of NEV credits. Until 2018, there was no NEV production obligation, so the only purpose of NEV credit trading was for manufacturers to compensate CAFC credit deficit. For this reason, the unit price of NEV credit was low, ranging between less than 100 CNY and 1,000 CNY. However, mandatory NEV production since 2019 and the revision of the CAFC / NEV credit management system in June 2020 have increased demand for NEV credit. For this reason, price of NEV credits is expected to rise sharply in the future.