AAA weekly
2021-05-31
Copyright FOURIN, Inc. 2023
Suzuki Motor in India: Sales Declined 18.2% to 1.23 Million Units in 2020
Suzuki Motor's automobile sales in India decreased 18.2% from the previous year to 1.23 million units. Due to the new coronavirus crisis, monthly sales were in the red from March to June, but sales recovered from August. Suzuki's market share increased 2.5 percentage points in 2020 to 42.1%. In 2021, rising product prices due to soaring raw material costs and increasing corona infections in India will likely slow down sales recovery.
Looking at the number of vehicles sold by segment, in the passenger car segment Suzuki's sales went down 16.9% to 911,000 units, but market share increased 3.3 percentage points to 63.6%. The Swift (161000 units, down 16.2%) became the best-selling model in 2020, replacing the Alto (154,000 units, down 26.0%). The Alto was followed by the Baleno (down 16.2% to 154,000 units), Wagon R (down 4.9% to 148,000 units) and Dzire (down 37.2% to 125,000 units). These five models remained the top five products in India's passenger car segment.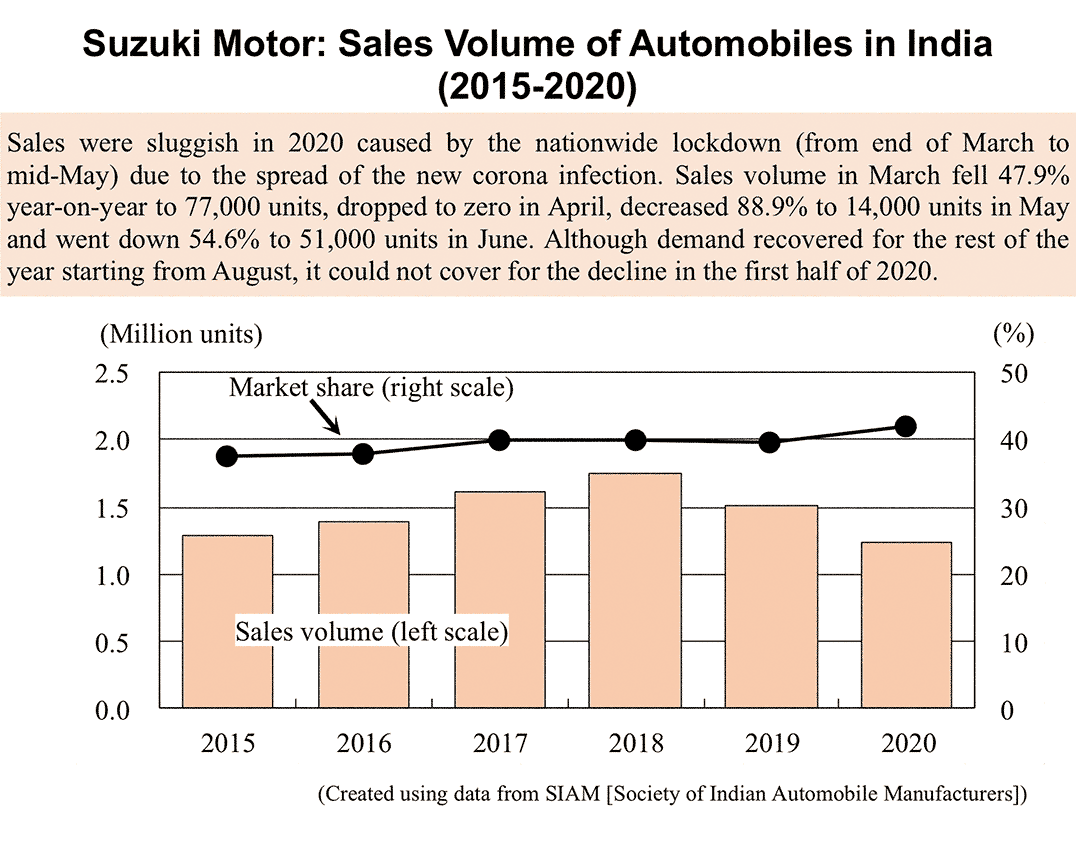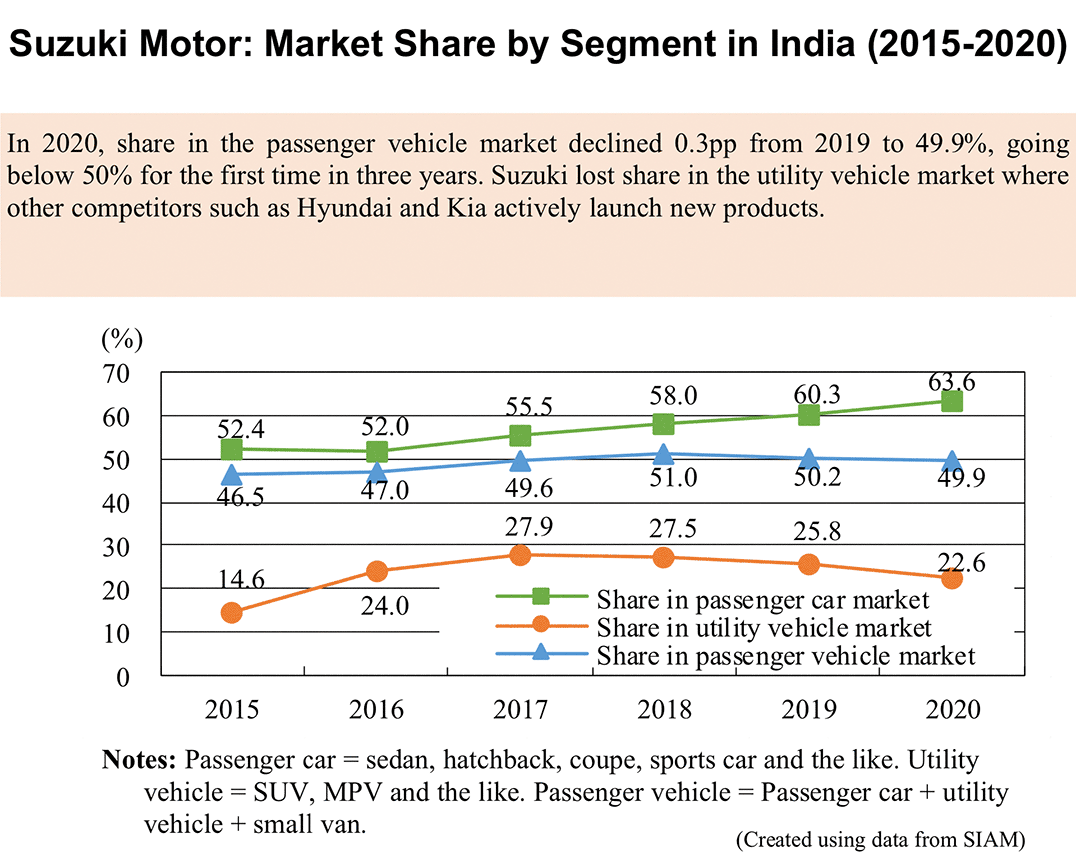 Conversely, utility vehicles declined 20.1% to 203,000 units and their market share fell 3.2 percentage points to 22.6%. The Vitara Brezza decreased 34.2% to 84,000 units and was overtaken by the Hyundai Creta and Kia Seltos in the utility vehicle segment, falling from the top to the third place. Suzuki will continue to strengthen its presence in the SUV segment and enhance its sales and production system in order to maintain top market share. As for activities in the SUV segment, it is expected that the successor to the S-Cross and the new Vitara Brezza will be introduced at the end of 2021 of after. On the sales side, in addition to expanding service bases, Suzuki will increase the areas covered and models of subscription services through alliances with ORIX and other partners. In terms of production, a new factory, whose launch had been postponed, started operation in April 2021, overall production capacity of Suzuki in India expanding to 2.25 million units per year.