AAA weekly
2021-04-26
Copyright FOURIN, Inc. 2023
Thailand's Motorcycle Sales Drop 12% to 1.52 Million Units in 2020
Thailand's motorcycle sales in 2020 (based on newly registered Land Transport Bureau DLT) decreased 12.3% from the previous year to 1.52 million units (based on new registration data by Department of Land Transport). Sales fell due to the impact of COVID-19, dropping to the lowest level in 11 years since 2009. However, the pace of decline was small compared with that of other major ASEAN markets, and is expected to recover in 2021. However, it will really depend on whether the pandemic reemerge of not.
Looking at automobile sales in 2020 by engine displacement, the trend toward larger displacements continued with an increase in demand for 125cc or bigger engines. The 51-110cc class decreased 17.5% and the 111-125cc class dropped 10.0%, commuter-type motorcycles declining double digits. On the other hand, sales of the 126-250cc class declined only 3.6%, while sales of the 251-399cc class rose 10.9%, indicating strong sales of mid-size motorcycles. Big bikes with 400cc or larger engines in the high-price range of dropped 14.7%. Electric motorcycles still accounted only for 0.1% of total motorcycle sales. However, sales in 2020 doubled compared to the previous year, increasing to 1,586 units.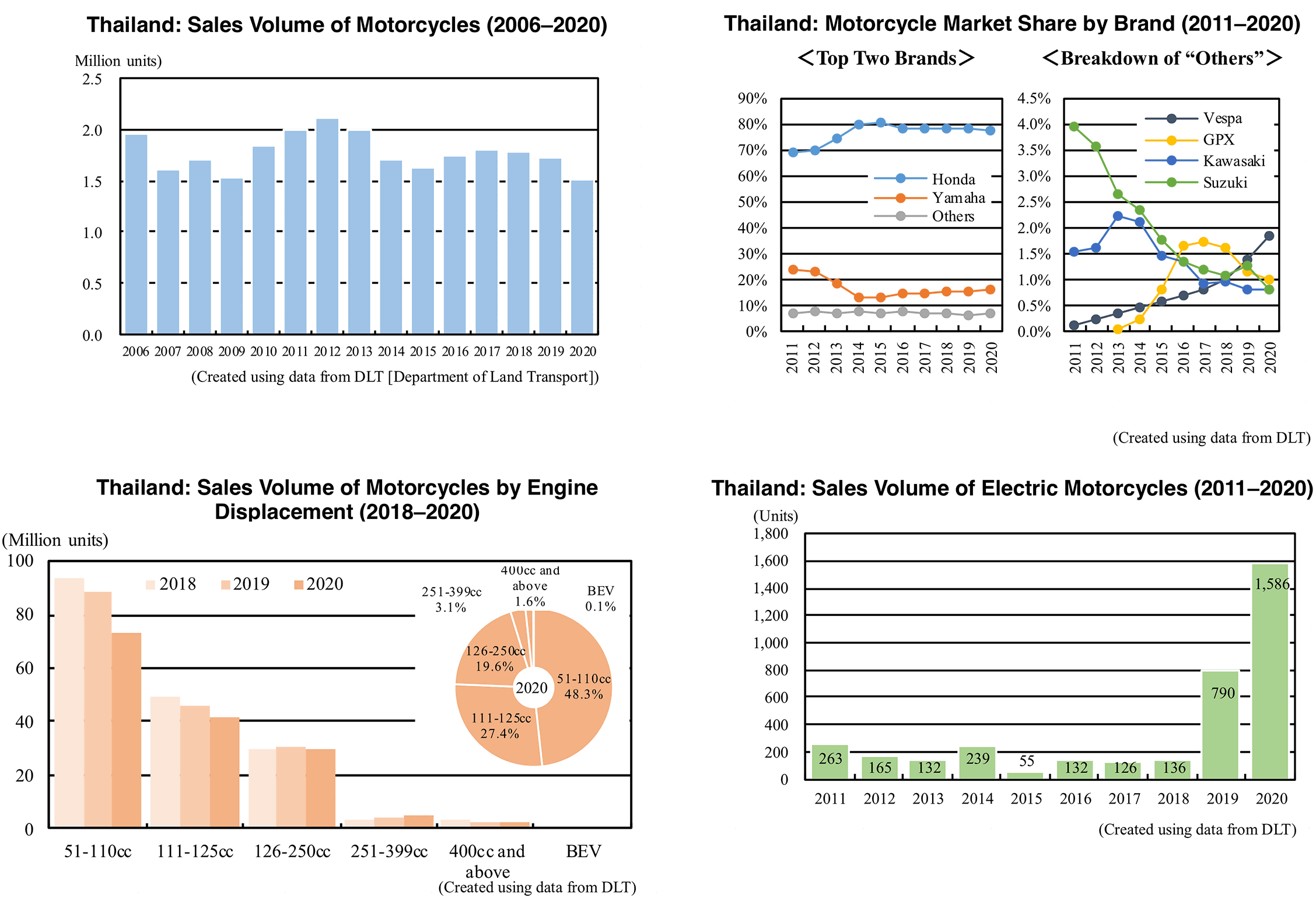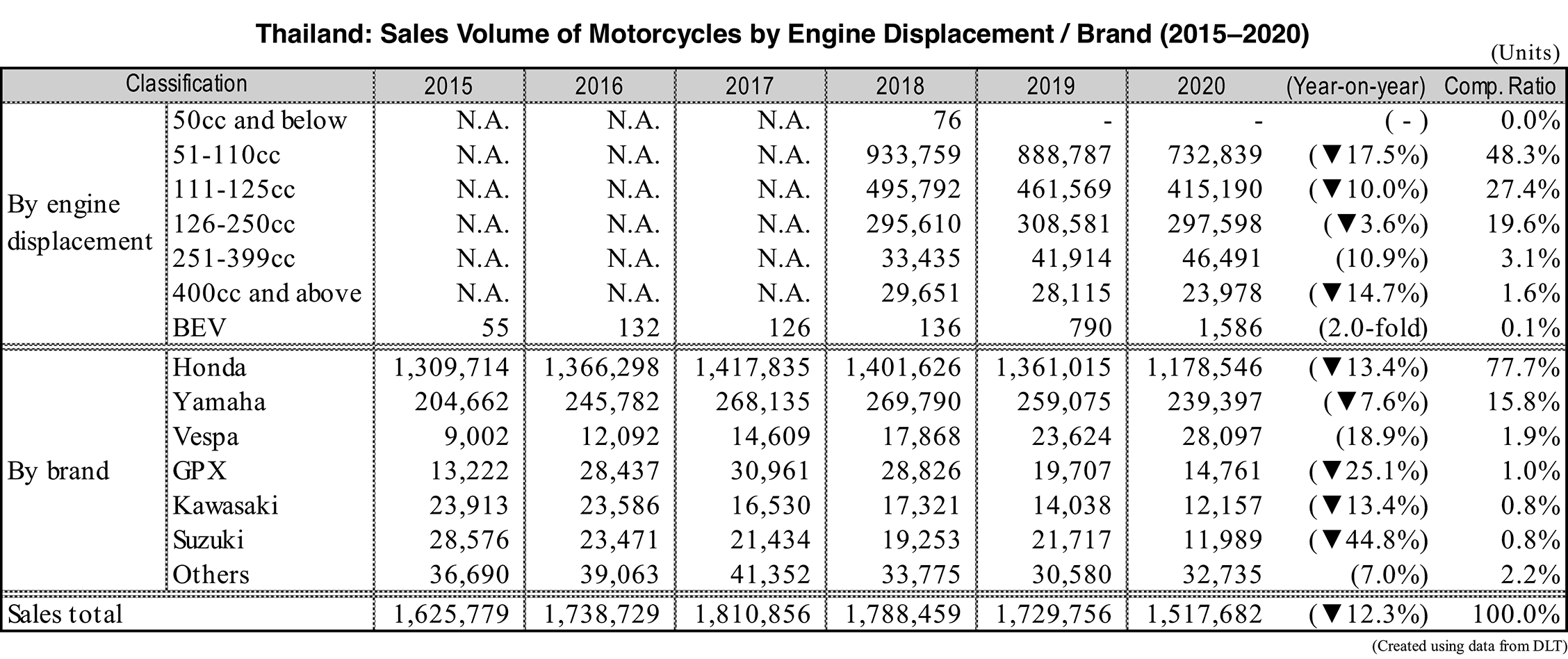 By brand, market-leader Honda accounted for nearly 80% of all sales followed by Yamaha with over 10%. Thanks to solid scooter sales, Vespa went up 18.9% to 28,000 units while GPX, Kawasaki and Suzuki declined Thailand manufactured 1.62 million motorcycles in 2020, down 17.1%. Honda's production fell 18.2% to 1.3 million units, while Yamaha declined 16.4% to 169,000 units. Against the backdrop of shrinking domestic and overseas motorcycle demand, all manufacturers, except BMW, which significantly expanded exports, cut production.
CBU exports in 2020 decreased 25.6% to 304,000 units. CKD exports also fell, down 30.2% to 408,000 units. Exports of all motorcycles, CBUs and CKDs, decreased 28.3% to 712,000 units. While major motorcycle exporters Honda, Kawasaki, and Suzuki saw a drop in exports, Ducati's exports were on par with the previous year. Meanwhile, Yamaha and BMW increased exports.