AAA weekly
2021-01-11
Copyright FOURIN, Inc. 2023
Mahindra & Mahindra Revamps Core Models, Launches New Engine to Maintain Competitiveness
Mahindra & Mahindra is working to secure a share in the highly competitive Indian utility vehicle market. After releasing the fully remodeled Thar in October 2020, the revamped XUV500 and Scorpio are scheduled to be released in 2021. Mahindra is aiming to maintain product competitiveness by gradually upgrading its core products. Simultaneously the automaker is expanding its gasoline vehicle lineup, which has been thin, and increasing its BEV product portfolio ahead of other companies. In addition to these undertakings, the company is also working to prepare the launch of a joint venture with Ford Motor and dispose its stake in Ssangyong Motor.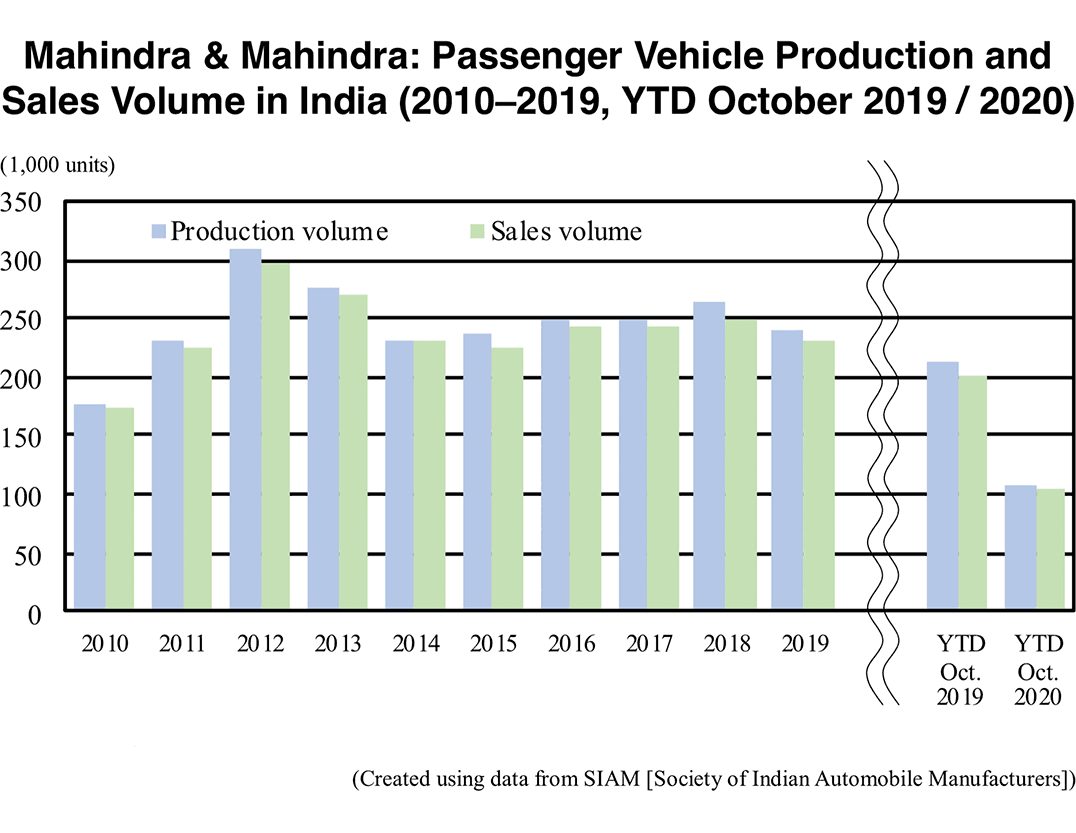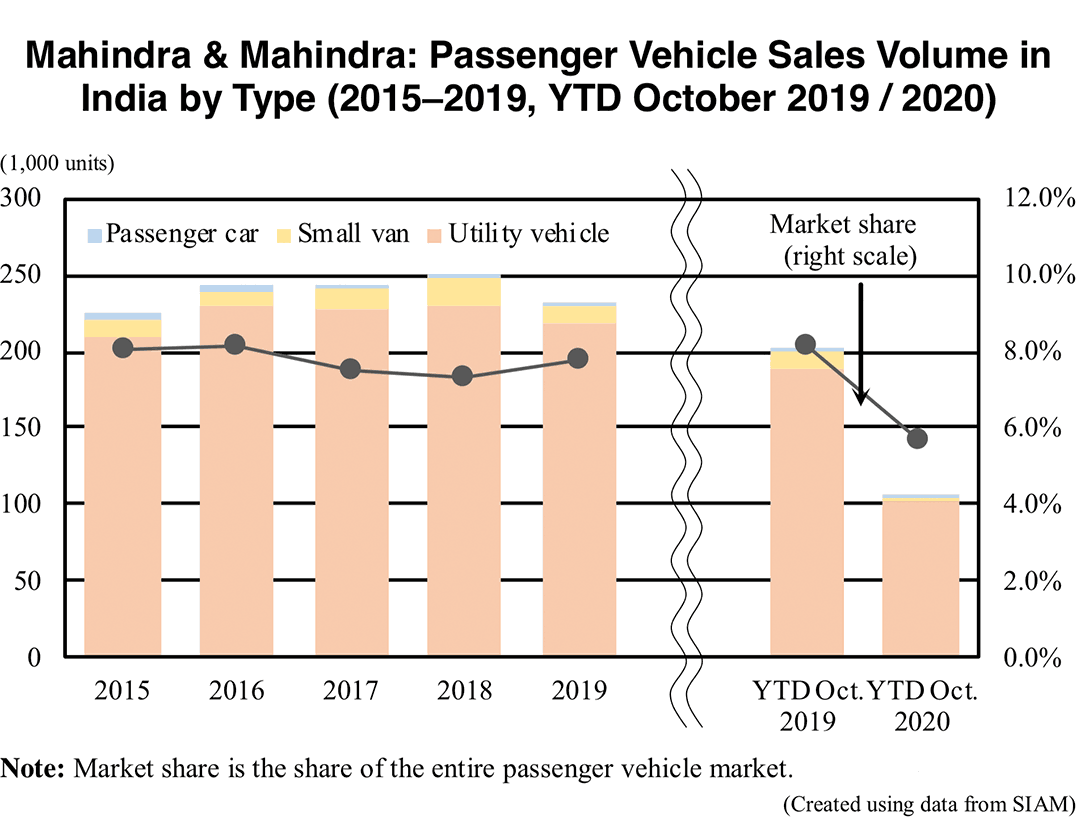 ---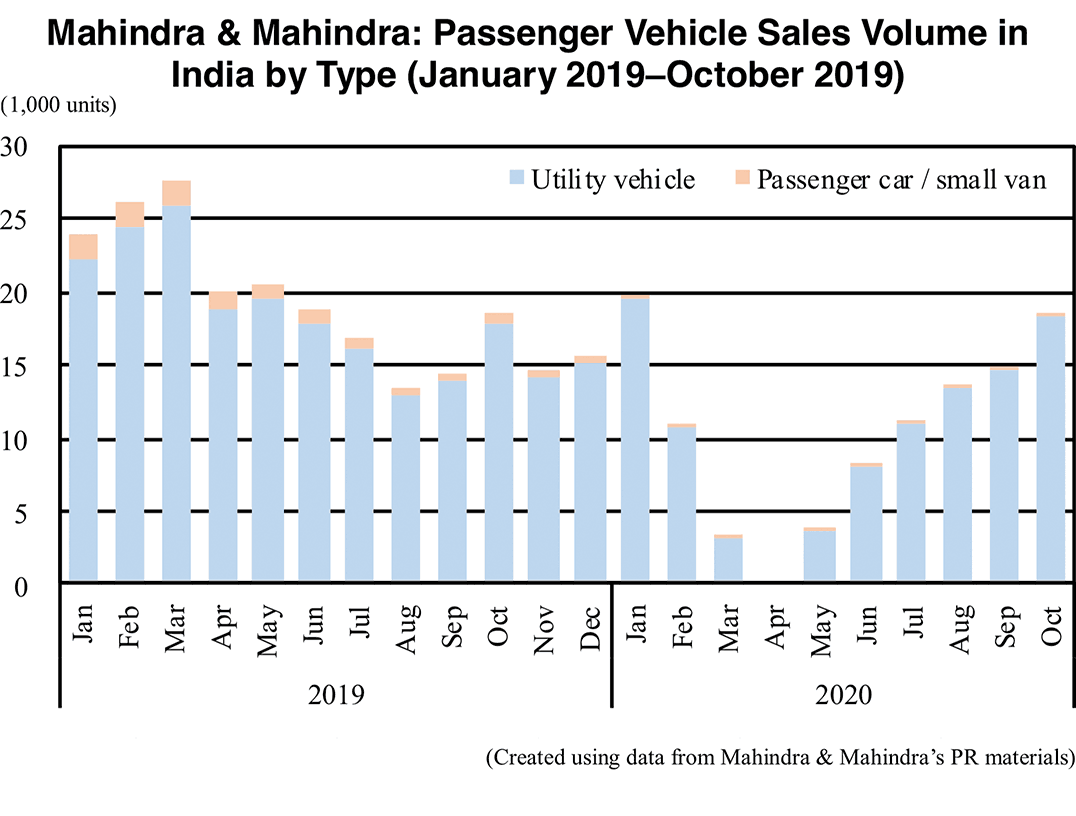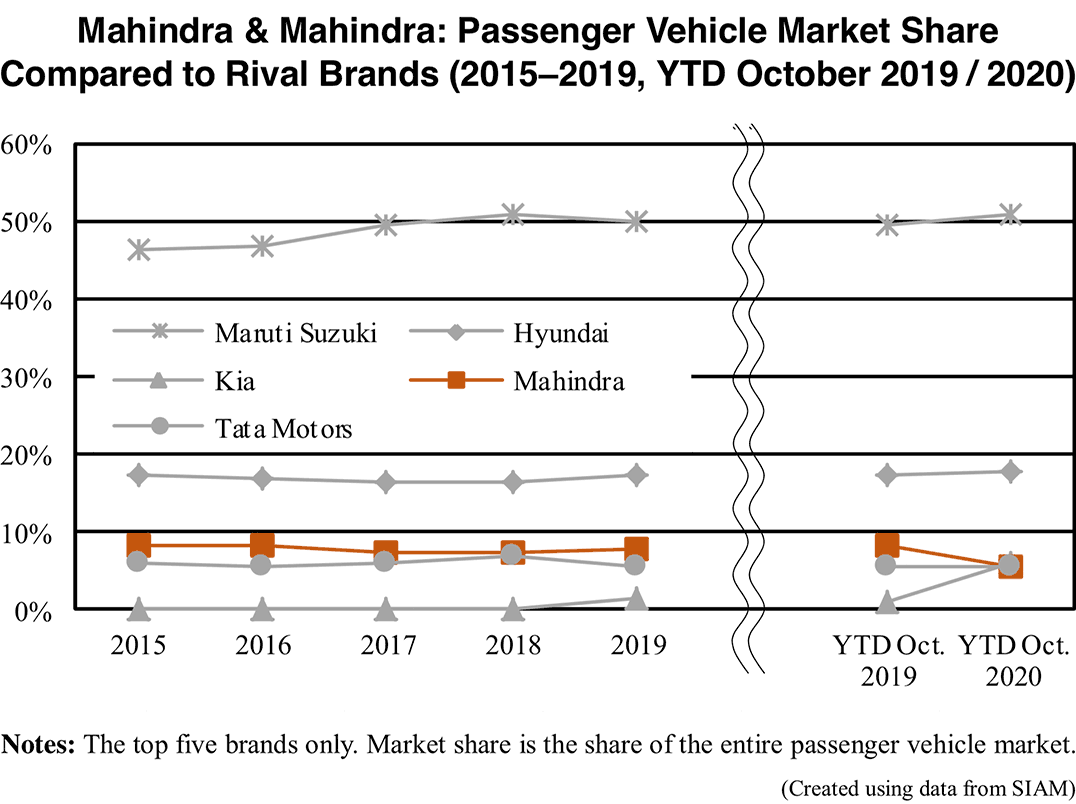 ---
Despite the shrinking domestic market and the impact of the new coronavirus, Mahindra's consolidated sales for FY2019 (April 2019-March 2020) decreased only by 9.1% from the previous year to 951.8 billion INR. The decline produced a deficit of 3.2 billion INR. In June 2020, Mahindra announced a three-phase business restructuring plan, as the financial situation deteriorated due to the nationwide lockdown. The first phase (April-August 2020), which has already been completed, was a preparatory phase with an emphasis on financing and supply chain normalization. In the second stage (September 2020 to March 2021), which is underway, efforts are being made to secure profits by launching products centered on SUVs and reducing costs. In the third stage (from April 2021), Mahindra plans to normalize business operations and focus on expanding profits.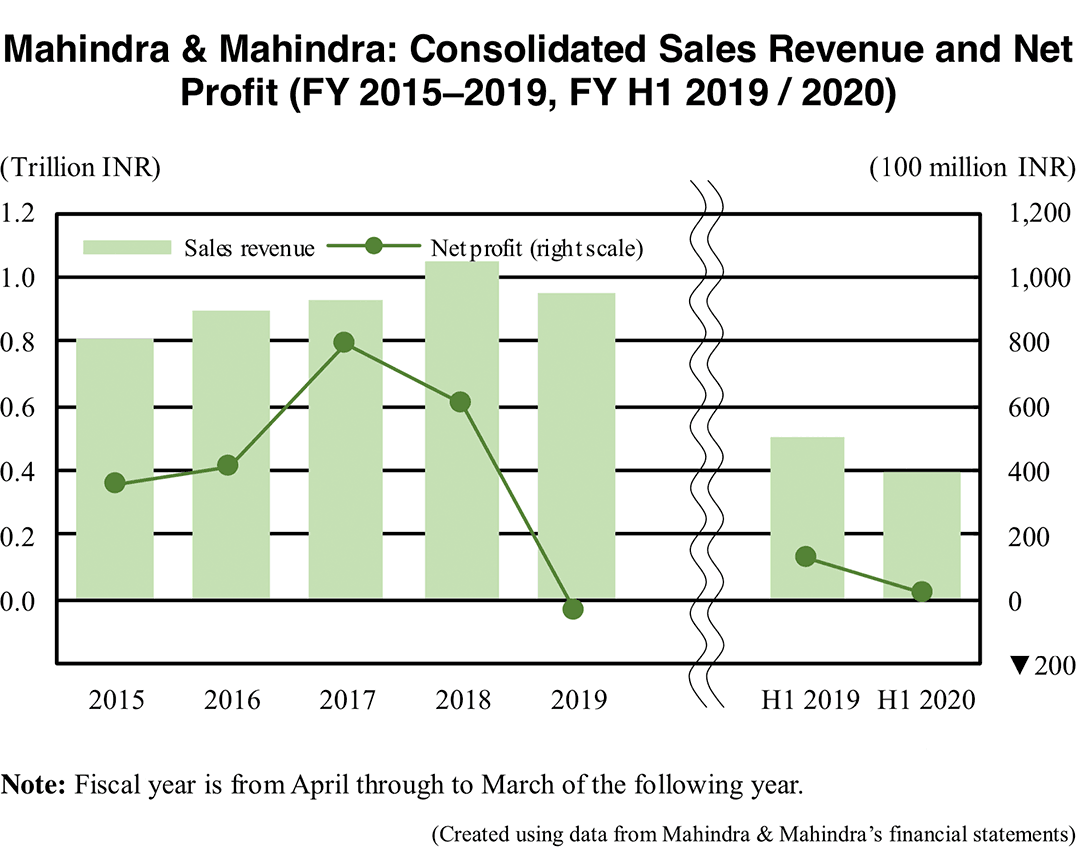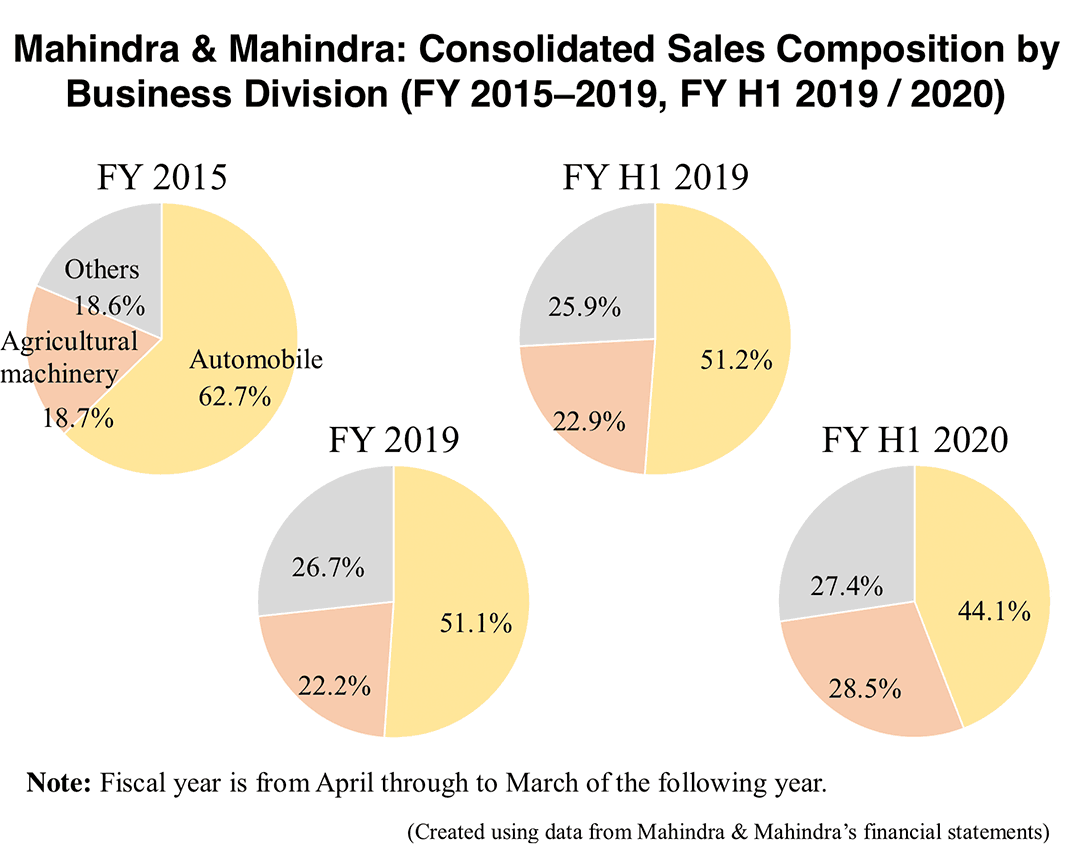 The key to the success of Mahindra's restructuring plan is the ongoing renewal of its SUV product line. In October 2020, the automaker launched the fully remodeled Thar powered by the newly-developed mSTALLION gasoline engine. In 2021, the next-gen XUV500 and Scorpio models are scheduled to be released. They are expected to be equipped by the same mSTALLION gasoline engine.
Mahinda is also preparing to launch a joint venture with Ford. The joint venture was originally scheduled to be launched in mid-2020 but has been postponed due to the pandemic. The joint venture is intended to develop SUVs for emerging markets. Meanwhile, Mahindra plans to sell its stake in Ssangyong which has been in the red in the past three years.